| | |
| --- | --- |
| Dawson loves Clemson but says not his time | |
---
| | |
| --- | --- |
| Tuesday, June 21, 2011 5:32 PM | |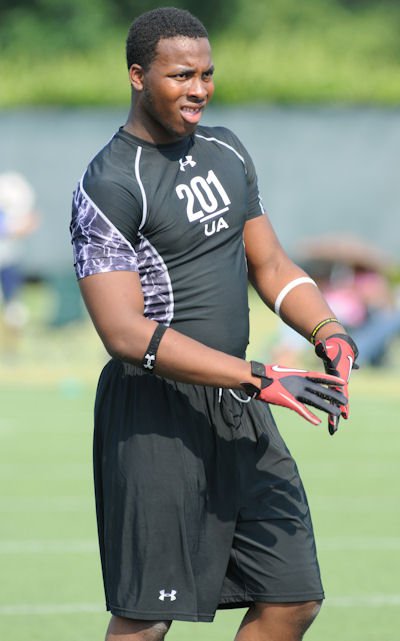 Nick Dawson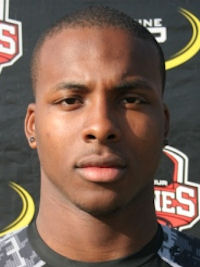 Nick Dawson
Linebacker
6-3, 228
Charlotte, NC
View Full Profile sees all of the recruits who are committing to Clemson, including best friend Germone Hopper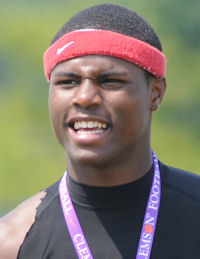 Germone Hopper
Athlete
6-0, 175
Charlotte, NC
View Full Profile , and understands that people are wondering when he will announce his college decision.
However, he told TigerNet on Tuesday that while Clemson still sits atop his list, he wants to make sure that he makes the right choice.
"Actually, Germone committed to them and he loves them," the 6-3, 228-pounder out of Charlotte's Berry Academy said. "I talked to Zac Brooks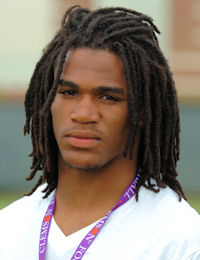 Zac Brooks
Athlete
6-2, 180
Jonesboro, AR
View Full Profile who just committed, and Travis Blanks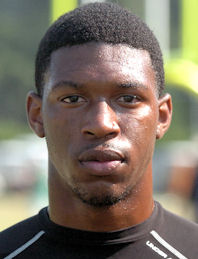 Travis Blanks
Athlete
6-1, 180
Tallahassee, FL
View Full Profile and Chad Kelly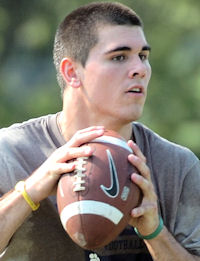 Chad Kelly
Quarterback
6-3, 205
Buffalo, NY
View Full Profile and they all love Clemson. I have talked to all of them. And I love Clemson.
"But I want to take all five of my officials. I want to see a lot of the schools that are offering me. If a school wants you, then the coaches will deal with you until the end. I just talked to T.J. Burrell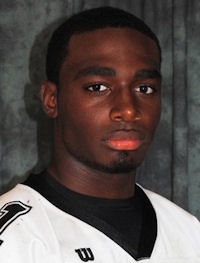 T.J. Burrell
Linebacker
6-1, 205
Goose Creek, SC
View Full Profile , and he committed and told me to come on. I told him I love Clemson myself, but I just don't want to rush into the commitment process."
Hopper is an outstanding wide receiver prospect who also happens to be Dawson's best friend and teammate, and Dawson said he can't let Hopper's choice affect him.
"He is an outstanding person and athlete," Dawson said of Hopper. "That is my boy to the end. But I am not going to go just because my friend committed there. I am all in with them and with those guys committing, but it just isn't my time."
Dawson was on campus last week for Dabo Swinney's Camp, and he said he loves the opportunity to receive coaching from college coaches.
"The camp was well-rounded, and everything was organized and smooth," he said. "Everything was good from the start. I think the performance I put on was pretty good. I think I did well. When I go to camp, and I see all of the commits who don't work hard, I don't understand it. I am taking advantage of every opportunity I can to get the best coaching from all of the coaches."
He said he took a look at all of the good athletes at the camp, and the ones that are already going to Clemson, and he said he believes great things are happening in the program.
"I feel like they have a lot of athletes already," he said. "There was a great recruiting class last year and this year, and I think they can win a National Championship or at least compete for it."
And will he be a part of that?
"Clemson is definitely a leader," he said. "It is between Louisville and Clemson. Recruiting is kind of like selling cars – coaches are gonna lie to you, but I don't think Clemson and Louisville are. They are working hard to get me. One will do something great, and then the other school will do something better. It is like family at both places, and I am waiting it out to see which school is the best for me."
Germone Hopper, Nick Dawson at the Clemson camp photo gallery