| | |
| --- | --- |
| David Hood: Where does Clemson go from here? | |
---
| | |
| --- | --- |
| Thursday, January 5, 2012 9:07 PM | |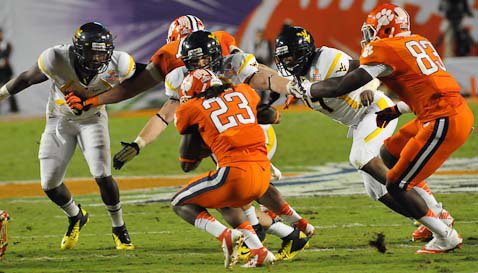 SOMEWHERE IN FLORIDA – What do we do now?
Indeed, what do we do now?
I woke up this morning in sunny Miami hoping that last night's Orange Bowl was a simple nightmare and today was actually game day, but that hope was quickly put to rest as I checked my phone and I had about a dozen text messages and even more emails from friends and Clemson fans who wanted to know….what do we do now?
The simple answer is I don't know. Last night's embarrassment – and that's exactly what it was – on national television in a long-awaited BCS bowl game was hard to take. And despite the fact that there have been quite a few heartbreaking moments for this Clemson program in the past, last night might have been the worst.
It was hard to sit in the press box and listen to the West Virginia media making their jokes and talking about who was still scoring and how easy the game was for a West Virginia team that is known nationally as being from a weak conference and not being among the nation's elite.
And it was easy. Too easy. Good programs simply don't give up 70 points. Not in a scrimmage, not in the regular season and certainly not in a bowl game with the entire nation watching. That point total represents the highest number of points ever scored in a bowl game in NCAA history. And it was done against a program that used to pride itself on its hard-nosed defense.
So where do we go from here?
Clemson head coach Dabo Swinney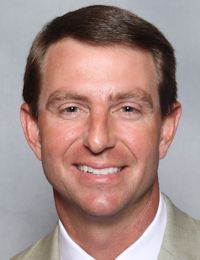 Dabo Swinney
Head Coach
View Full Profile has some tough decisions to make, and they are decisions that have to be made quickly. Does he make a change on his defensive staff or does he keep the staff intact? If making a change is something he is considering, it is a move that must be made quickly, especially with National Signing Day a month away and several big-name recruits still on Clemson's radar.
If a change isn't to be made, he has to make a statement to that effect.
The second part of that equation is finding out just how the Tigers sit with several of those recruits, change or no change on the staff. Wednesday night's blowout might be the impetus for some of those recruits to change their way of thinking, and the coaching staff will almost certainly have to go into emergency mode with some of these kids.
Of course, if a change is made on the defensive side of the ball, how does that affect some of the kids who have already given their verbal? If defensive coordinator Kevin Steele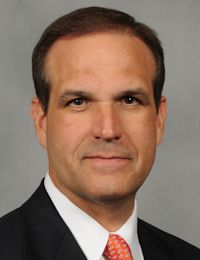 Kevin Steele
Defensive Coordinator/Linebackers
View Full Profile is let go or if he winds up at Tennessee as has been reported, does he take long-time Tennessee assistant coach and current Clemson defensive line coach Dan Brooks with him? Brooks has been a valuable cog in Clemson's recruiting machine the past couple of seasons, and he is the recruiter for some of Clemson's 2012 commitments.
As for the defense, it was the general consensus among Clemson fans that messaged me and were on the boards that the Orange Bowl debacle was Steele's last stand at Clemson and that he has worn out his welcome.
The defense's brightest moments over the past three seasons have come against teams that run more conventional offenses, teams that run two tight ends and run out of the I-formation. One example of that is Clemson's two wins over Virginia Tech this season. Teams that run NFL-style offenses haven't proven too difficult for Steele, but teams that run out of the spread or have a mobile quarterback have had almost unprecedented success. Troy and Wofford didn't have a problem moving the ball early in the season, Georgia Tech has proven to be a thorn in Steele's side, and Maryland ran at will in a loss this year.
This year's defense has given up just under 30 points per game this season – 29.3 ppg – and has yielded 394 yards per game. Ouch.
Couple that inability to stop the opposition with new offensive coordinator Chad Morris' up-tempo offense and its quick-strike ability - and its ability to also go three-and-out fairly quickly - and you have a recipe for disaster unless all the team is clicking on all cylinders.
As a result, this year's team has lost four games by an average of 24 points. In other words, when it's bad, it's really bad. In three of the last four losses, the Tigers gave up an average of 47 points per game.
Will Swinney make the change that most of the fans seem to want? He said after the bowl game that he would get the problems fixed, just like he did after last year's 6-7 season when he fired offensive coordinator Billy Napier and running backs coach Andre Powell.
However, he also mentioned that nobody on the coaching staff has forgotten how to coach and pointed back to the fact that the Tigers were a young team this season and that mistakes by younger players caused much of the defensive pain.
But a quick look at the players that played the majority of the snaps Wednesday night were players who have played a lot of football at Clemson and simply haven't gotten better. Two of the linebackers that started the Orange Bowl were juniors and one was a redshirt sophomore. Two juniors started at safety. A senior was at one corner, with a junior playing both corner and at nickel. One redshirt freshman played at corner for most of the night. Three seniors and a junior started on the defensive line. Not exactly a group still in diapers.
I asked one defensive player after the game if the scheme was too complex, as we have all heard, and his answer was a definitive yes. He said that he didn't understand why Steele didn't play the younger linebackers more. Anyone who has watched Lateek Townsend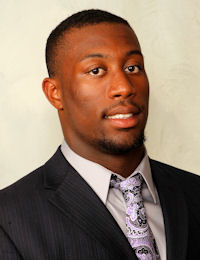 Lateek Townsend
Fr. Linebacker
#20 6-2, 215
Bennettsville, SC
View Full Profile play special teams understands that he wants to hit somebody, to blow somebody up. Does playing special teams mean you are going to be a great position player? Of course not. But I would rather have a linebacker make mistakes out of being too aggressive rather than have one who sits back and waits to be ran over.
The player said the team believes the defensive talent is there. Will it get fixed internally and the staff stay the same? Will there be a change? I don't know, and really can't make a recommendation. All we can do is look at the facts and wonder what happens next.
But let's face it, it will take a trip to another BCS game and a victory to erase the stain of a 70-33 loss. And what happens between now and in the next few weeks may very well determine just how long that takes.
Indeed, what do we do now?