| | |
| --- | --- |
| Dabo talks Bryant and Battle discipline, Watkins wreck and previews Wake | |
---
| | |
| --- | --- |
| Tuesday, September 24, 2013 12:54 PM | |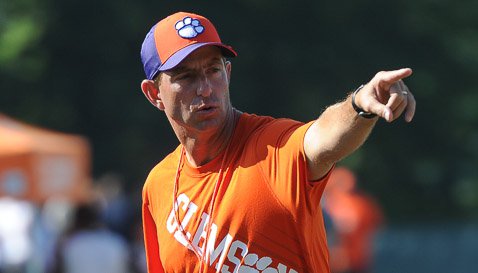 CLEMSON – Thursday night ESPN games can be entertaining for the fan and it is good publicity to have the national spotlight for one night, but Clemson head coach Dabo Swinney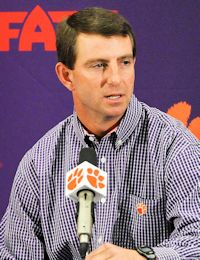 Dabo Swinney
Head Coach
View Full Profile is glad to be back on a regular schedule this week.
The Tigers had an off week before playing at N.C. State last Thursday, a disruption of the Tigers' regular schedule, and Swinney said Tuesday he is happy to get back to normal as the Tigers prepare to take on Wake Forest Saturday in a Homecoming game in Death Valley.
"We are glad to get back on a normal schedule this week. The next six weeks we have a normal schedule," Swinney said. "Today will be a typical Tuesday type practice to get acclimated to our normal routine. Homecoming week is always special. Really appreciate the student body here and the energy they bring. The Homecoming floats are really special."
Swinney said the Demon Deacons are a team that can't be taken lightly.
"Wake Forest is 2-2 and they are well-coached as always. Two years ago they came in here and we had to kick the game winning field goal," he said. "Our guys have to have a great week of preparation. This is an opportunistic team. Offensively, they've done a lot in four games. They've presented a lot of different things from a play-calling standpoint. From the option to the spread and everything that comes with that. Price is back at quarterback and Harris is a guy that's been around for a long time for them. He's a very good player."
Offensively, Wake is led by senior receiver Michael Campanaro, who is 24th nationally with 25 receptions for 354 yards and two scores.
"You have to have a good plan for Campanaro," Swinney said. "He's caught 16 passes in one game. Two years ago he also returned a punt against us (for a touchdown). We've got to handle him."
Defensively, Wake is led by nose tackle Nikita Whitlock, a former AAAAA Player of the Year in high school in the state of Texas.
"Defensively they have seven starters back and it all starts with Whitlock up front," Swinney said. "I thought he was gone. He is a nightmare. He's a really good football player. He was the ACC defensive lineman of the week with Vic Beasley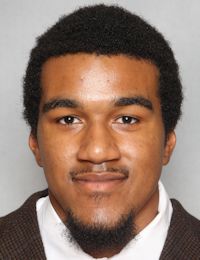 Vic Beasley
RS Jr. Defensive End
#3 6-3, 225
Adairsville, GA
View Full Profile . He's not as tall as they list him, not as big as they list him but he plays big.
"They play an odd front. They will slide into some even front as well. Linebackers are good players. This secondary is as good as they've played. No. 7 and No. 9 are three year starters. Their eye discipline is unmatched. Big challenge for our guys competing against them."
On Isaiah Battle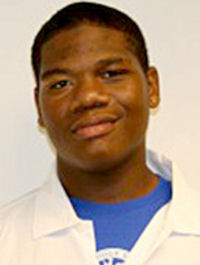 Isaiah Battle
So. Offensive Tackle
#79 6-6, 280
Brooklyn, NY
View Full Profile and Martavis Bryant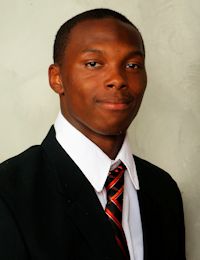 Martavis Bryant
Jr. Wide Receiver
#1 6-5, 200
Calhoun Falls, SC
View Full Profile
"Couple of discipline issues: Isaiah Battle situation - everybody knows that situation. Martavis Bryant with his gesture that we didn't even know about until afterwards. His playing time will be reduced. But he'll play. Giff Timothy is questionable with the concussion. Carlos Watkins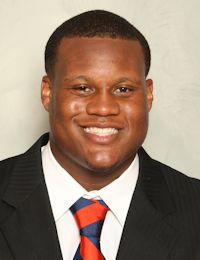 Carlos Watkins
So. Defensive Tackle
#94 6-3, 300
Mooresboro, NC
View Full Profile is definitely questionable. We aren't really counting on him at this point. Patrick DeStefano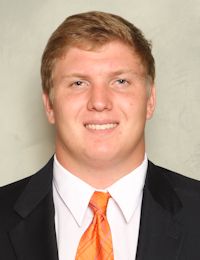 Patrick DeStefano
RS Fr. Offensive Line
#71 6-5, 275
Spartanburg, SC
View Full Profile is dealing with some stingers in his neck. He's also questionable for this game."
Carlos Watkins situation
"The biggest thing is the opportunity to reinforce to these guys how fragile life is. Nobody knows when your time is up and make sure you are prepared for that. Be careful. We stress that all the time with these guys. It was a really, really bad wreck that Carlos [Watkins] was involved in. He's better for it. His cousin didn't make it. Carlos had his seat belt on and was pinned in the car for two hours. It's a miracle he didn't have any broken bones. Hopefully we can get him back today and get him going and he can get back to feeling good. But thoughts and prayers with him and his family. He's also Dane Rogers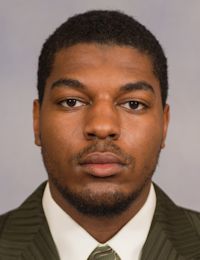 Dane Rogers
Fr. Defensive End
#85 6-3, 245
Shelby, NC
View Full Profile ' cousin as well. inney: First thing I will do is hug his neck. I'm just glad to have him back. There's emotion involved. I want to hug him and tell him how happy I am to see him. Same thing with Dane. He lost a family member as well."
On the defensive line
"I remember telling you guys that day at the golf tournament and you all looked at me like I was crazy. I really like our guys up front. They are becoming the strength of our team. When you can be really good on the defensive line, it can cover up a lot of issues. Especially when you have depth. We've got depth, talent and experience up front for the first time since I've been a head coach. We are creating pressure. And that creates turnovers."
Vic Beasley
"It's really amazing. If you would have told me two years ago that he was a leader up front that would have been hard to believe at the time. It's another classic example of growth. Sometimes guys don't always buy in as quickly as we would like. If they stick with it they'll get there. Vic played running back in high school. Played quarterback. He comes here and we looked at him as a tight end. I moved him to linebacker that spring and he just didn't take to it as well.
"Then we moved him to defensive end and I told him I thought he could be special. And he kind of looked at me. I told him during camp last fall, that hey, I will make a deal with you. If you don't have a good year and you don't have a future there then I will move you back to running back and you can run the ball. Then we saw how he developed last year. He developed so much confidence. That's what a little bit of success will do for people.
"Then he started adding weight. He's 235 now and he's still emerging. We get another 10-12 pounds on him and he's going to continue to get better. He's a different guy and now a fourth year junior that has matured. He's a full-grown man. And he's doing it in the running game too. People don't realize that."
MacKensie Alexander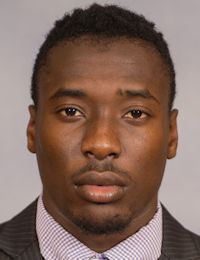 MacKensie Alexander
Fr. Defensive Back
#2 5-11, 185
Immokalee, FL
View Full Profile situation
"The biggest thing is our guys [the corners] are playing really good. The big thing is I haven't had the chance to evaluate him. I can't evaluate him until he can compete. I'm excited about the procedure they are doing on Thursday because this is what is holding him up from progressing like he needs to. Also - it's not like we have to have him to play. By that time he's missed five or six games. What's best for them too? He'll have a lot of input in to that. But if he's healthy, can he compete? We haven't had a chance to fairly evaluate that. He's been in meetings and practice every day and that kind of stuff."
Shaq Lawson

Shaq Lawson
Fr. Defensive End
#90 6-4, 260
Central, SC
View Full Profile
"Before the Georgia came he [ Marion Hobby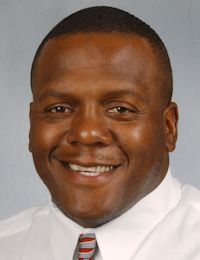 Marion Hobby
Assistant Coach / Defensive Ends
View Full Profile ] to me and said, 'Hey I've got three starters with Vic, Corey Crawford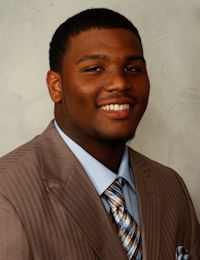 Corey Crawford
Jr. Defensive End
#93 6-5, 270
Columbus, GA
View Full Profile and Shaq.' I said well if it's a tie than it goes to the veterans. I said well I want to see that go from the practice field to game day. To be honest, he was tied with Vic and I told him that. It's fun to watch. This guy is a special talent. In my opinion he might be the best guy we've signed (on the defensive line) since I've been here. His upside is tremendous. Another thing about Shaq is he loves to practice. Always smiling. Brings a lot of energy and emotion to the field."
On the defense
"Love it. I will take 11 more wins like we just had. Right now. It's great. When you play great defense. It's just like basketball it's not always going to go in the bucket for you. Sooner or later you'll get it going. It's like having a great pitcher going out there. Sooner or later the other team is going to make you play. Our defense is getting better. We are much better after three games this year compared to last year. Our guys are hungry. They want it. We just have more knowledge than we've had. And we are healthier. Getting Martin Jenkins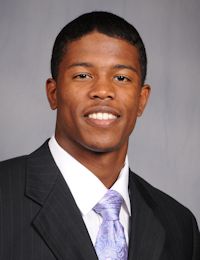 Martin Jenkins
RS Jr. Cornerback
#14 5-10, 180
Roswell, GA
View Full Profile back has been huge for us. Breeland is night and day. Really like our safeties and they are still growing into their roles. The biggest area of the team where we need to grow is depth at safety. We got guys. But we have to really develop that depth."
On Tajh Boyd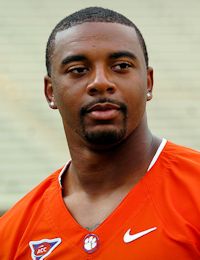 Tajh Boyd
RS Sr. Quarterback
#10 6-1, 225
Hampton, VA
View Full Profile
"I was texting Tajh last night about Peyton Manning. This guy here is just toying with them. But that's the type of ownership you want at that position. Our expectations are monstrous for him. And hey, it's early. Yeah he missed a few plays early in the game on the road in a tough environment. He had a couple of missed reads. We had some mistakes by other people too. He came back and played lights out. There was a point in the game, where I was like, alright, here we go. You won the game, so what a great opportunity it is to teach. We've found different ways to win. I think we have a chance to be a complete team by the end of the season. And complete teams find ways to win. But Tajh has done great. He's taking care of the football. For the most part making good decisions. He's made a lot of plays with his legs. He's not going to get worse."

Tags:
Carlos Watkins
,
Corey Crawford
,
Dane Rogers
,
Isaiah Battle
,
Mackensie Alexander
,
Marion Hobby
,
Martavis Bryant
,
Martin Jenkins
,
Patrick DeStefano
,
Shaq Lawson
,
Tajh Boyd
,
Vic Beasley