| | |
| --- | --- |
| Clemson's offensive line leading the way | |
---
| | |
| --- | --- |
| Tuesday, August 9, 2011 1:31 PM | |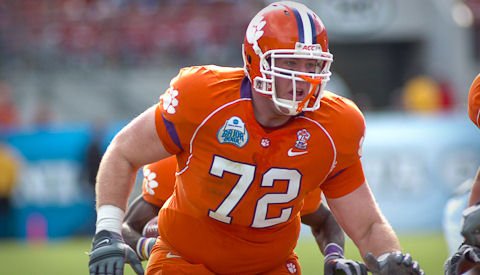 CLEMSON – Clemson head coach Dabo Swinney has said several times recently that he needs his veteran offensive linemen to fill the leadership void that plagued his team in 2010, and players like Dalton Freeman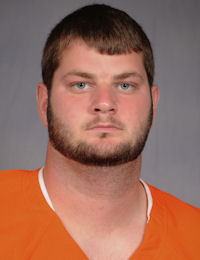 Dalton Freeman
Offensive Line
#55 6-5, 285
Pelion, SC
View Full Profile , Landon Walker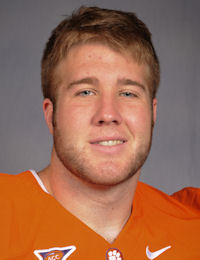 Landon Walker
Offensive Line
#72 6-6, 310
North Wilkesboro, NC
View Full Profile , David Smith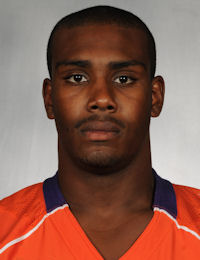 David Smith
Offensive Line
#73 6-5, 315
Greenville, SC
View Full Profile , Phillip Price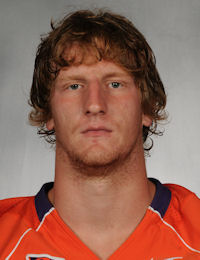 Phillip Price
Offensive Line
#79 6-5, 300
Dillon, SC
View Full Profile and Antoine McClain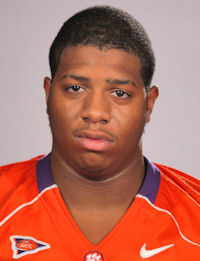 Antoine McClain
Offensive Line
#74 6-5, 330
Anniston, AL
View Full Profile have easily stepped into that role.
According to Walker, the younger players [redshirt freshmen and sophomores] on the offensive line are showing an increased knowledge of how to work and the Clemson offense because of the time the older players spent with them this summer.
"Our leadership has really stepped up. We have taken a step forward," Walker said Monday night. "Summer was really crucial for us. We were able to develop these young guys. It is hard for people who haven't seen them to tell, but they have really developed. They know what they are doing and they are recognizing things faster. It is a much faster movement out there. You can tell we have worked with them, and it is a great thing to see."
Left tackle Phillip Price said the Skills and Drills program the Tigers were involved in has paid immediate dividends for the line.
"You get out there in the heat, so you're used to that," Price said Monday. "You're working faster because you don't have the pads on, so you're out there as fast as you can possibly go. It's kind of a relaxed environment, but at the same time you're still getting a lot of work done and you have time to correct mistakes."
Walker said he has been pleased with how well the offensive line – and in particular some of the younger players on the line – have performed through the first three practices.
"It has been a fast couple of days for the most part," Walker said. "The veterans are out there doing what is expected of them – trying to lead and get better every day. Even though we have been preparing for these practices all summer, it's still hard to get out here and run at this pace. But we are still getting after it, and the younger guys are learning. I think we are competing with those guys on defense, and that just makes us all better."
Price is competing for the starting job at left tackle with Brandon Thomas

Brandon Thomas
Offensive Line
#63 6-4, 300
Spartanburg, SC
View Full Profile , but even he admitted Monday night that he and the rest of his line mates only care about one thing this season – winning.
"I want to be the absolute best I can. But I want to win," Price said. "I want to win more than anything. If we win, I don't care about the rest. As long as we win, I don't really care. Coach Caldwell tells us you've got to work to be the best. That goes for everybody. Everything else is unacceptable. I'm just here to win. I want us to win."
Walker said that when he looks out on the field and sees all of the talent the Tigers have this season, he dreams and dreams big.
"I am excited to see how good we can be," Walker said. "Not that we don't have a long way to go, but I see where we can be. Some teams see it, but they don't get there. I am excited to see how good we can be, the young guys especially. If the young guys we need to contribute can step up and the veterans do what they are supposed to be doing, then I don't see why we can't be very good."