| | |
| --- | --- |
| Clemson's newest playmaker cleared by NCAA | |
---
| | |
| --- | --- |
| Saturday, December 21, 2013 1:18 PM | |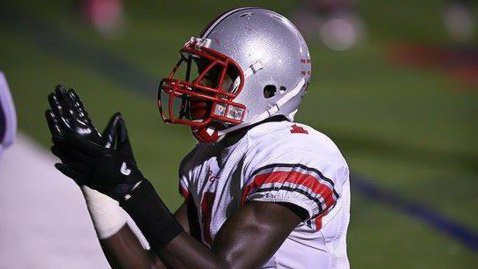 Assistant Athletic Director Brad Scott called Kyrin Priester around noon on Friday and delivered the good news that Priester had been cleared by the NCAA and would be able to enroll at Clemson in January.
Priester was so happy he decided to take a break and go fishing, and while he didn't catch anything, there is no doubt that the Clemson coaches feel like they have reeled in a big-time wide receiver in the former 4-star propsect.
The Clemson coaches had told me over the summer that Priester was the most college-ready of any of the freshman wide receivers, but the NCAA Clearinghouse rejected Priester's academic transcript in August. As a result, Priester spent the fall semester at Fork Union Military in Virginia.
"That was hard, to tell you the truth," Priester told TigerNet Saturday morning. "I took it pretty hard, and I was pretty mad about it. I wasn't mad at anybody, I was just mad at myself. I just moped around a lot. I had taken night school classes and had worked hard so I would be able to graduate, and then bam, I had to go to prep school. But I had no one to blame but myself."
Priester enrolled at Fork Union, learned the system, and watched the time fly by.
"After about the first two weeks at Fork Union, I got into the routine and learned the rules it started flying by," he said. "We had games and practices, and I learned a lot from it. It made me a better person, and I appreciate things more. It made me hungrier going in next January."
He said that he stayed in touch with the Clemson coaches during the process, especially recruiter Tony Elliott

Tony Elliott
Assistant Coach / Running Backs
View Full Profile .
"Coach Elliott stayed in contact with me the whole time," he said. "He told me that he had to go to prep school, and he told me about that. We have been cool for a long time, even when Clemson didn't offer me. He told me to keep my head up and keep pushing. We talked to each other every Tuesday night, and Coach (Dabo) Swinney called me sometimes. They were always in my corner, telling me to keep pushing and keep fighting."
Priester said he learned enough to know that academics will never again be an issue, and now he is ready to start the next chapter in his life.
"The biggest thing I learned at Fork Union was discipline," he said. "Discipline and respect. Respect everybody and each individual. And now, I can't wait to get to Clemson because I did what I had to do, I got over another obstacle and got that rope off my back. This is a new start, a fresh start. Now I can go to college and get my degree and play ball."
Priester is one of three four-star wideouts who'll begin classes at Clemson on Jan. 5, joining Artavis Scott

Artavis Scott
Wide Receiver
5-11, 180
Tarpon Springs, FL
ESPN:


View Full Profile and Demarre Kitt

Demarre Kitt
Wide Receiver
6-1, 195
Tyrone, GA
ESPN:


View Full Profile , and he said he feels like he has something to prove to everybody. Including himself.
"I am a hard worker, and I am going to go in there and just work hard and play hard," he said. "I feel like they took a year from me, and I feel like I have something to prove. They don't know the player I am, and I feel like if I go in and work hard, I can start next year or I can get a lot of playing time."
He said that one of the reasons he chose Clemson was because of the family atmosphere, and he can't wait to see his new family.
"I have been on campus so many times, and I love the coaches," he said. "Coach Elliott and Coach (Mike) Reed – I have such great relationships with those two guys. I have gotten really close to Coach Swinney. Clemson is a family. I just loved it."