| | |
| --- | --- |
| Clemson vs NC State Prediction | |
---
| | |
| --- | --- |
| Friday, November 18, 2011 2:08 PM | |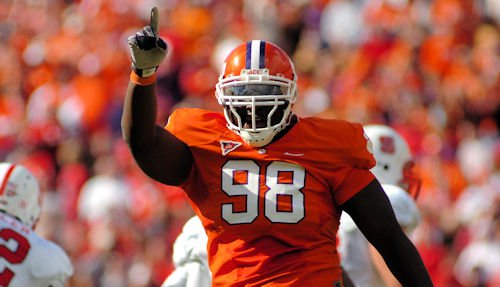 This is the classic trap game.
The Clemson Tigers have the ACC Atlantic Division title all wrapped up; their rival awaits a week down the road and the ACC Championship a week after that. The Wolfpack, on the other hand, have everything to play for. With just four wins that count towards bowl eligibility, the Pack need to win their final two games in order to be bowl eligible, and in a season in which they have battled injuries and inconsistency, a Homecoming win over a Top 10 team would be just the salve they need.
NO. 7 CLEMSON AT NORTH CAROLINA STATE
WHEN CLEMSON HAS THE BALL
The two biggest questions surrounding the Clemson offense this week are can the Tigers fix their turnover problems (seven in the past two games) and will freshman wide receiver Sammy Watkins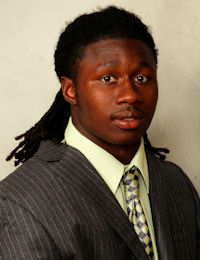 Sammy Watkins
Fr. Wide Receiver
#2 6-1, 200
Fort Myers, FL
View Full Profile be able to play. Solve question number one, and Sammy won't be needed and the Tigers can use their other explosive players to roll the Pack. Clemson quarterback Tajh Boyd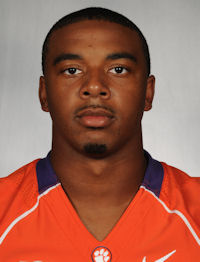 Tajh Boyd
RS So. Quarterback
#10 6-1, 225
Hampton, VA
View Full Profile threw two interceptions last week, and he has talked this week about learning to accept that sometimes he has to hit the checkdown receiver instead of trying to force it down the field all the time. The Tigers also need to get back to running the football with authority, something that has been missing since the Maryland game. The Pack rank sixth nationally with 27 takeaways and they are led by corner David Amerson, who has ten interceptions this season. Linebackers Audie Cole and Terrell Manning are also big playmakers, but the Pack lack the speed to stay with all of Clemson's weapons. If the Pack decide to take a page out of the Georgia Tech/Wake Forest playbook and drop seven or eight, look for Boyd to hit tight ends Dwayne Allen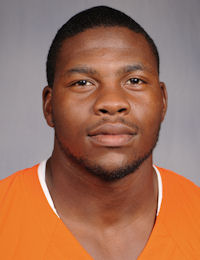 Dwayne Allen
RS Jr. Tight End
#83 6-3, 255
Fayetteville, NC
View Full Profile and Brandon Ford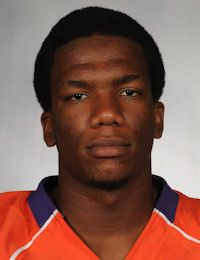 Brandon Ford
RS Jr. Tight End
#80 6-4, 235
Wando, SC
View Full Profile or backs coming out of the backfield. The way that Nuk Hopkins and Jaron Brown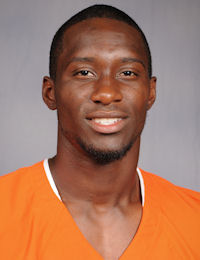 Jaron Brown
RS Jr. Wide Receiver
#18 6-2, 200
Cheraw, SC
View Full Profile have played this season means Boyd will still have downfield options. The Tigers will try to start early and stay hot in this one, and Andre Ellington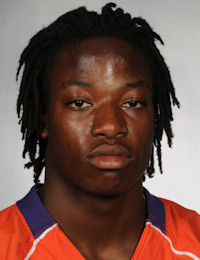 Andre Ellington
RS Jr. Running Back
#23 5-10, 190
Moncks Corner, SC
View Full Profile needs to be a big part of that.
ADVANTAGE – CLEMSON
WHEN N.C. STATE HAS THE BALL
The Wolfpack have 6-6 quarterback Mike Glennon instead of Russell Wilson this season and Glennon has thrown 20 touchdown passes versus 10 interceptions. Running back James Washington leads the Pack with 676 rushing yards, but they have averaged just 70 yards on the ground in the last three contests. T.J. Graham is the big receiving threat, and he has put up decent numbers – 31 catches for 553 yards. Glennon lacks any ability to run the football effectively, and the Pack won't spread the field and run five wides at opponents on too many occasions. In other words – they play right into the hands of the Tiger defense. The Pack will obviously try to run the football, take the play clock down to two or three seconds and mix in the occasional screen or draw in order to keep the Tigers off balance and the Clemson offense off the field. This is the type of game, however, that could see defensive end Andre Branch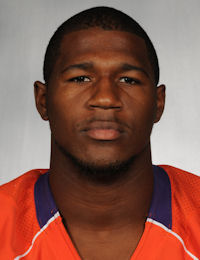 Andre Branch
RS Sr. Defensive End
#40 6-5, 260
Richmond, VA
View Full Profile explode. Look for defensive coordinator Kevin Steele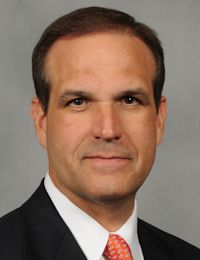 Kevin Steele
Defensive Coordinator/Linebackers
View Full Profile to keep the defense fairly basic this week, but also throw in the occasional blitz in order put pressure on Glennon.
ADVANTAGE – CLEMSON
SPECIAL TEAMS
N.C. State is 67th nationally in kickoff returns, but 23rd nationally in punt returns, averaging just under 12 yards per punt return. Graham is the biggest threat in the return game, averaging 12.72 yards per punt return, and he is always a threat to take one to the house. Kicker Niklas Sade has made just four of his last eight field goal attempts and is 12-for-17 on the season. Punter Will Baumann is unexceptional, averaging just over 37 yards per punt. Clemson's Dawson Zimmerman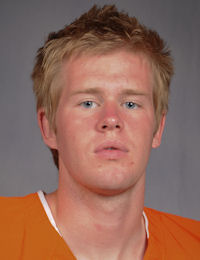 Dawson Zimmerman
Sr. Punter / Kicker
#96 6-2, 205
Lawrenceville, GA
View Full Profile has not had his best games over the past two weeks, but is still a big weapon. Kicker Chandler Catanzaro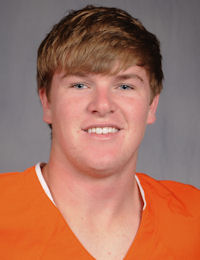 Chandler Catanzaro
RS So. Punter / Kicker
#39 6-2, 200
Greenville, SC
View Full Profile redeemed himself last week by hitting a 43-yard field goal as time expired to beat Wake. Without Sammy, the Tigers really haven't shown any playmakers in the return game.
ADVANTAGE – SLIGHT TO CLEMSON
WHAT WILL HAPPEN
Yes, the Pack has everything to play for and the Tigers don't. Right? Wrong. Despite what the national pundits think or say, this team knows that BCS recognition and positive national exposure rides on every game. All of the other media people who predict will tell you that the Pack are going to make this a close one and take the Tigers to the wall. However, this N.C. State team has two wins that really count – Virginia and North Carolina. Can they stay with the Tigers? Absolutely. Will they? No. The offense doesn't do enough to really challenge the Clemson defense, and while the defense might keep the Tigers down for a few possessions, they will never stop them. If Boyd and the running backs protect the ball, this one won't be close. I have picked closer scores than everybody else the past few weeks, while others were picking 20-and-30-point victories. This week, they say it's close. I say no.
CLEMSON 38, N.C. STATE 16
---
GUEST PREDICTIONS
---
Mickey Plyler - 6AM-9M on WCCP 104.9FM - 30-17 Clemson
Dan Scott - 9AM-12PM on WCCP 104.9FM - 31-21 Clemson
El Swann - TigerNet Talk - 34-13 Clemson
Rev O. - Fan's Corner Blog - 37-27 Clemson
Computer simulation - 31-24 Clemson (Boyd 18-27 303 yards 3 tds, 1 int; Ellington 18 rushes 95 yards, 1 Td; Watkins 7 catches 101 yards, 1 Td, Freeman 4 pancake blocks, Branch 5 tackles, 2 sacks; Catman 1/2 fg)
PREDICTION TRACKER
| Game | Actual | David Hood | Mickey Plyler | Dan Scott | El Swann | Rev O. | Computer |
| --- | --- | --- | --- | --- | --- | --- | --- |
| Troy | 43-19 CU | 41-20 CU | 37-17 CU | 34-14 CU | 27-10 CU | 41-21 CU | 34-7 CU |
| Wofford | 35-27 CU | 51-13 CU | 48-17 CU | 40-14 CU | 48-13 CU | 37-13 CU | 38-0 CU |
| Auburn | 38-24 CU | 30-27 AUB | 31-30 CU | 34-31 CU | 24-22 AUB | 34-24 CU | 34-17 CU |
| FSU | 35-30 CU | 23-16 CU | 27-26 CU | 27-16 CU | 35-31 CU | 35-28 CU | 28-24 FSU |
| VT | 23-3 CU | 27-23 CU | 28-27 CU | 31-23 CU | 28-24 CU | 31-24 CU | 24-20 VT |
| BC | 36-14 CU | 40-13 CU | 37-13 CU | 42-12 CU | 47-13 CU | 45-10 CU | 34-7 CU |
| MARY | 56-45 CU | 30-16 CU | 37-24 CU | 31-17 CU | 38-17 CU | 40-10 CU | 34-20 CU |
| UNC | 59-38 CU | 38-27 CU | 31-21 CU | 37-21 CU | 41-20 CU | 38-21 CU | 37-27 CU |
| GT | 31-17 GT | 41-28 CU | 37-24 CU | 42-24 CU | 43-17 CU | 48-30 CU | 31-28 CU |
| WF | 31-28 WF | 37-23 CU | 42-24 CU | 42-17 CU | 42-16 CU | 45-24 CU | 38-21 CU |
| Points | - | 16 | 13 | 9 | 10 | 13 | 7 |
* Points: 3 pts for best prediction of the week, 1pt for picking the correct winner
---
---