| | |
| --- | --- |
| Clemson vs FSU Prediction | |
---
| | |
| --- | --- |
| Friday, September 21, 2012 11:01 AM | |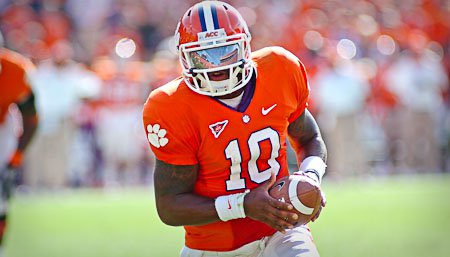 The first thing you need to know is this…..Don't go to the game, don't even watch it on television. The Clemson Tigers have absolutely zero shot of beating Florida St. this Saturday in Tallahassee, and the best they can hope for is that they somehow keep within 40 points of Florida St.
Ok, now that we have that ESPN-sponsored nonsense out of the way, let's get down to what will really happen.
Here is the deal on why Florida St. is a double-digit favorite over Clemson this Saturday – the Seminoles have a lot of next-level talent on their defense, and through three games they have run the football extremely well, even if it has been against over-matched competition.
On the flip side, Clemson has a ton of next-level talent on the offensive side of the ball, but the defense has been a question mark for longer than Clemson fans want to remember. Can that defense find its way on the road against a team on a mission, with tons of playmakers? If we knew the answer to that, we wouldn't have to play the game.
NO. 10 CLEMSON AT NO. 4 FSU
WHEN CLEMSON HAS THE BALL
The key number here is 80. If Clemson can run 80 or more plays this weekend, they have a shot to win this game. That means the Tigers are keeping Florida St. off the field and managing long drives. And why are long drives a key? That brings up the next key number – 162. The Florida St. defense has played a grand total of 162 defensive snaps this season, an average of 54 per game. And you have to figure that the starters have played around half of those, so this unit really hasn't been on the field or tested. Clemson has snapped the ball 239 times this season, which comes out to 79.6 times per game. We know that offensive coordinator Chad Morris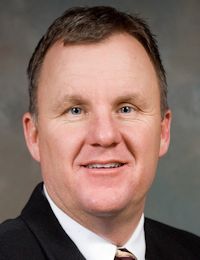 Chad Morris
Offensive Coordinator / QBs
View Full Profile will want to run the ball, and that Florida St. (33 yards per game) will try and stop Andre Ellington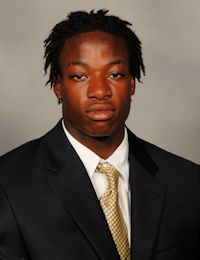 Andre Ellington
RS Sr. Running Back
#23 5-10, 195
Moncks Corner, SC
View Full Profile and Clemson's rushing attack with that defensive line, freeing up the linebackers and safeties to concentrate on Clemson's receivers. Morris said earlier this week that he expects the Seminoles to press up on Clemson's receivers – if they do that, then that's advantage Clemson, because I just don't believe they can stop those Sammy Watkins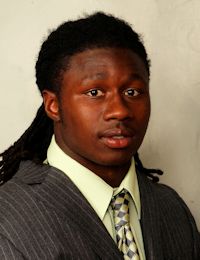 Sammy Watkins
So. Wide Receiver
#2 6-1, 205
Fort Myers, FL
View Full Profile and Nuk Hopkins and still stop the underneath stuff. Look….we get it….Florida St. has tremendous athletes on the defensive side of the ball, and this will be the best defense Clemson's ever-evolving offensive line will face this season. But, is there really a better "big four" in the nation than Tajh Boyd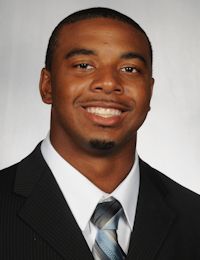 Tajh Boyd
RS Jr. Quarterback
#10 6-1, 225
Hampton, VA
View Full Profile , Ellington, Watkins and Hopkins? This one is a push…who wants it more.
ADVANTAGE – EVEN
WHEN FSU HAS THE BALL
We know that FSU is going to try and run the football. The Noles have had a lot of success running Chris Thompson to the outside, something that has been an Achilles heel for the Clemson defense. The good news is that FSU's offense is also a work in progress, and defensive coordinator Brent Venables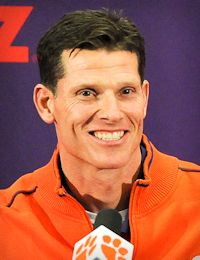 Brent Venables
Defensive Coordinator / Linebackers
View Full Profile has had success the last two seasons against the Noles. I can see where Venables – who simply hasn't blitzed much this season – will call for more run blitzes than usual in order to stop Thompson, then bring pressure from the outside on quarterback E.J. Manuel on passing downs. I'm not sure that Manuel has ever proven that he can beat somebody with his arm, and if I'm Venables, I clog the box to stop the running game – selling out – and make Manuel win the game through the air. I also wouldn't be surprised to see linebacker Tony Steward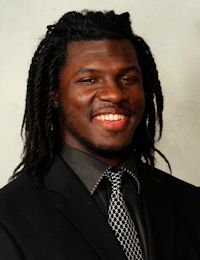 Tony Steward
So. Linebacker
#7 6-1, 235
Hastings, FL
View Full Profile in some kind of package this week, and the same can be said for Lateek Townsend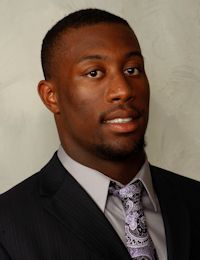 Lateek Townsend
So. Linebacker
#20 6-2, 215
Bennettsville, SC
View Full Profile . Neither linebacker has seen a ton of action this season – Steward did have seven tackles in 20-plus snaps last week. – but have the type of mentality that would be great for throwing pressure at the Noles. If Venables sits back and doesn't apply pressure from corners….it could be a long night. The Tiger defense has had trouble with big plays in the running game.
ADVANTAGE – FSU
SPECIAL TEAMS
Both teams have solid placekickers. Clemson's Chandler Catanzaro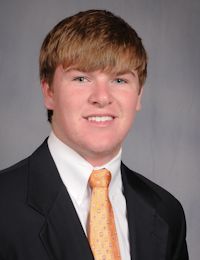 Chandler Catanzaro
RS Jr. Punter / Kicker
#39 6-2, 195
Greenville, SC
View Full Profile has made 14 consecutive field goals dating back to last season, and considers himself a lock to hit anything inside of 45 yards. If Clemson has to go long distance, they can turn to Spencer Benton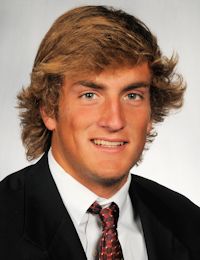 Spencer Benton
RS Sr. Punter / Kicker
#13 6-1, 195
Myrtle Beach, SC
View Full Profile , who hit an ACC-record 61-yarder earlier this season. Florida has Dustin Hopkins, who hit the game-winner against Clemson two years ago. Hopkins wears golden shoes, and his nickname is the "Golden Toe." Hopkins has made all three of his field goal attempts this season, and 23 of 24 extra point attempts. Freshman Cason Beatty has not been impressive so far as FSU's punter, while Clemson has got solid contributions from both Benton and freshman Bradley Pinion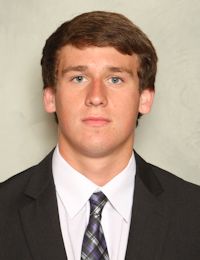 Bradley Pinion
Fr. Punter
#92 6-6, 230
Concord, NC
View Full Profile . Both teams have playmakers who – if given the chance – can be weapons in the return game.
ADVANATGE – EVEN
WHAT WILL HAPPEN
The key for Clemson will be to survive what will be an emotional beginning. Florida St.'s crowd will be in full throat, Warchant will be played endlessly, and the defense will be in fly-around mode from the outset. The Tigers need to make sure they come through that initial burst in good shape, and still be able to execute the gameplan once everybody has settled in. Quarterback Tajh Boyd needs to understand that hitting your check down receiver is ok, and so is throwing it away. Live to fight another drive, and avoid the costly turnovers. I believe the Tigers – once everything settles in – can not only move the ball on the Noles, but can put up points. Hopkins and Watkins are just too good to contain for an entire game, unless the Tigers get down early and the FSU defense can just pin their ears back and come after Boyd with everything, a la South Carolina last season. Both teams possess solid kicking games, and Clemson proved last season it could win a big game on the road [at Va. Tech], while Tallahassee hasn't exactly proven to be a house of horrors for visitors in recent seasons. With all of that being just about equal, the big questions is….can Clemson's defense make enough stops to keep Florida St. close. I think they can IF they can do even just a mediocre job of stopping Thompson and then getting pressure on Manuel. The key for Clemson will be to keep it close heading into the fourth quarter, then use Morris' offense to wear down FSU's defense. I wouldn't be shocked to see Clemson go down to Tallahassee and pull of the upset. In fact, it's been nagging at me all week that the Tigers are going to shock the world. But the football guy – the non-emotional writer – thinks the Clemson defense still isn't as ready for prime time as the offense. As painful as it is….
FINAL SCORE
FSU 37, CLEMSON 31
---
GUEST PREDICTIONS
---
Mickey Plyler - 6AM-9M on WCCP 104.9FM EST - 30-27 FSU
Dan Scott - Charter TV on Wed at 9:00pm EST - 31-28 Clemson
El Swann - TigerNet Talk - 31-27 Clemson
Pigskin Prophet - 34-30 FSU
PREDICTION TRACKER
| Game | Actual | David Hood | Mickey Plyler | Dan Scott | El Swann | Pigskin Prophet |
| --- | --- | --- | --- | --- | --- | --- |
| Auburn | 26-19 CU | 30-23 CU | 31-17 CU | 30-21 CU | 27-14 CU | 27-12 CU |
| Ball St | 52-27 CU | 47-20 CU | 44-21 CU | 52-21 CU | 49-10 CU | 48-23 CU |
| Furman | 41-7 CU | 52-17 CU | 52-17 CU | - | 55-13 CU | 46-13 CU |
| Points | - | 3 | 3 | 4 | 5 | 5 |
* Points: 3 pts for best prediction of the week, 1pt for picking the correct winner