---
| | |
| --- | --- |
| Saturday, September 29, 2012 8:53 PM | |
Clemson vs. Boston College Notes
At Alumni Stadium, Chestnut Hill, MA
September 29, 2012
Team Notes
*Clemson played its seventh game away from home in its last nine today. It is the first time Clemson has played seven out of nine away from home since a stretch covering the 1967-68 seasons. After today, Clemson will have five of its last seven at home with road games at Wake Forest and Duke.
*Clemson is now 4-1 this year. This was just Clemson's second win at Alumni Stadium. The other was in 2008 and it was Dabo Swinney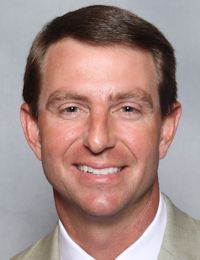 Dabo Swinney
Head Coach
View Full Profile 's first career win. Clemson's other wins in Boston came at Fenway Park and Braves Field.
*Clemson scored 45 points today, the most it has scored against the Eagles. The previous high was 36 set last year.
*Clemson had 209 yards rushing and 367 yards passing for 576 total. It was Clemson's third game of at least 500 yards this year. The single season record is four. It was the second game this year Clemson had at least 200 yards rushing and 200 yards passing in the same game. Clemson is 59-0-1 when it has at least 200 of both categories in the same game.
*The 576 yards of total offense tonight by the Tigers ranks in a tie for 10th best in a game in Clemson history. Three of the top 11 total offense games in Clemson history have now been accomplished under current offensive coordinator Chad Morris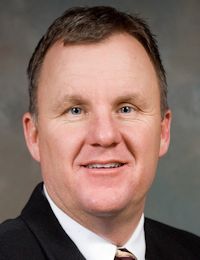 Chad Morris
Offensive Coordinator / QBs
View Full Profile .
Player Notes
* DeAndre Hopkins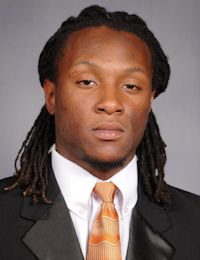 DeAndre Hopkins
Jr. Wide Receiver
#6 6-2, 205
Central, SC
View Full Profile had 11 catches for 197 yards and a touchdown this evening. His 197 receiving yards set a school record for a single game. It broke the record of 182 by Rod Gardner against North Carolina in 2000.
*Hopkins had his third 100-yard receiving game of the season and his fifth of at least 88 yards. He now has nine games with at least 100 receiving yards in his career.
*In just five games this year, Hopkins has established the Clemson single game receiving record (13 vs. Auburn in the opener) tied the record for touchdown catches in a single game (3 vs. Furman) and set the record for receiving yards in a game with 197. He now has 42 receptions in five games.
* Andre Ellington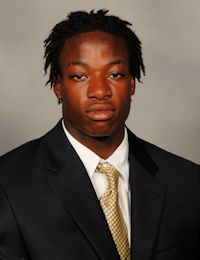 Andre Ellington
RS Sr. Running Back
#23 5-10, 195
Moncks Corner, SC
View Full Profile , the ACC's top rusher entering today's game, had 25 attempts for 132 yards and a touchdown. This was his 11th career 100-yard rushing game, tied with Buddy Gore, Kenny Flowers and Woody Dantzler for fourth on the Clemson career list.
*With Ellington's 132 rushing yards today he now has 2870 for his career. He is now sixth in Clemson history and obviously needs just 130 to become the fifth player in Clemson history with 3000 yards rushing.
*Ellington had 264 all-purpose running yards today, his career high. His previous high was 257 against Georgia Tech in 2010.
*Ellington had 132 yards rushing and 129 in kickoff returns. Ellington is just the fifth player in Clemson history to have at least 100 yards in two different all-purpose running categories in the same game. Sammy Watkins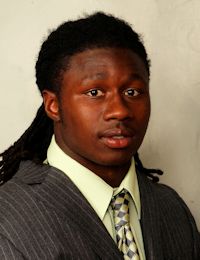 Sammy Watkins
So. Wide Receiver
#2 6-1, 205
Fort Myers, FL
View Full Profile did it twice last year. C.J. Spiller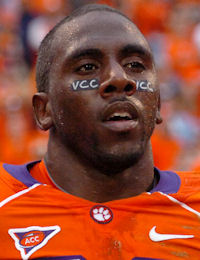 C.J. Spiller
Pro Running Back
#28 5-11, 195
Lake Butler, FL
View Full Profile did it twice in his career as well. Ellington is the first player in Clemson history to get at least 125 yards in two different all-purpose running categories in the same game.
* Tajh Boyd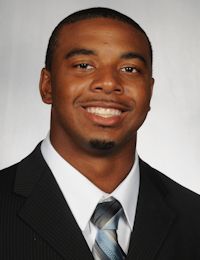 Tajh Boyd
RS Jr. Quarterback
#10 6-1, 225
Hampton, VA
View Full Profile was named the winner of the Leather Helmet Award this evening as the game's most valuable player. He completed 28 of 38 passes for 367 yards and three scores. He also had 42 yards rushing and a score so he finished with 409 yards of total offense, just the sixth 400-yard total offense game in Clemson history. He now has two of the six, as he had 416 against Auburn last year. Woodrow Dantzler has the record with 517 against NC State in 2001. This marked the second time Dantzler has thrown for exactly 367 yards in a game. He also had 367 against North Carolina last year. He now has five of the top nine passing yardage games in Clemson history.
*Tajh Boyd threw three touchdown passes tonight and has now tied Charlie Whitehurst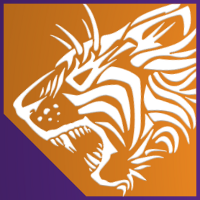 Charlie Whitehurst
Quarterback
#6 6-4, 225
Duluth, GA
View Full Profile 's Clemson record for touchdown passes in a career with 49. Whitehurst, now with the San Diego Chargers, played for the Tigers between 2002-05. It took Whitehurst 44 career games to do it. Boyd has done it in just 26 games.
*Boyd's last touchdown of the first half went to Brandon Ford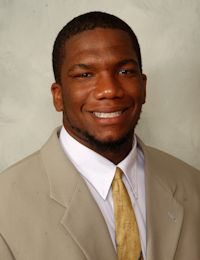 Brandon Ford
Gr. Tight End
#80 6-4, 240
Wando, SC
View Full Profile . It was his fourth touchdown of the season. He has caught a touchdown pass in three consecutive games and that ties a Clemson record for a tight end. Dwayne Allen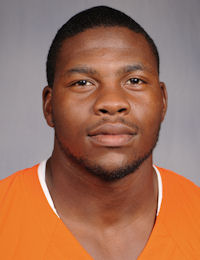 Dwayne Allen
Tight End
#83 6-3, 255
Fayetteville, NC
View Full Profile caught at least one in three straight games last year (Auburn, Florida State, Virginia Tech.).
*Two different tight ends caught TD passes tonight at Ford and Sam Cooper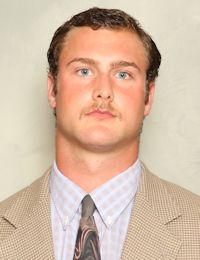 Sam Cooper
RS So. Tight End
#86 6-5, 250
Brentwood, TN
View Full Profile both scored. Two tight ends also caught scoring passes last year against North Carolina (Allen and Ford.).
*
Rashard Hall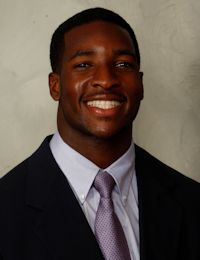 Rashard Hall
Gr. Safety
#31 6-2, 210
St. Augustine, FL
View Full Profile
had his third interception of the year and the 13th of his career in today's game. He now has 16 career takeaways (13 interceptions and three fumble recoveries). That is tied for third best in Clemson history with
DeAndre McDaniel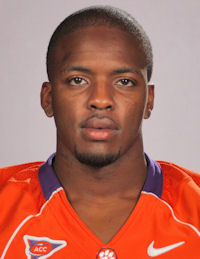 DeAndre McDaniel
Wide Receiver
#2 6-1, 180
Tallahassee, FL
View Full Profile
, who had 16 between 2007-10. Terry Kinard has the record with 19.
*Hall has three of his 13 career interceptions against Boston College. He had a 52-yard interception return for a score at Boston College two years ago.
* Garry Peters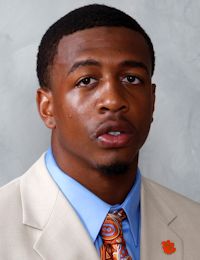 Garry Peters
RS So. Defensive Back
#26 6-0, 195
Conyers, GA
View Full Profile had his first career interception this evening.
*Clemson's defense had eight tackles for loss, or there were eight plays that resulted in negative yards for Boston College. Coming into this game the Clemson defense had just 20 for the season. Clemson had three sacks after having just four in four games entering today.
* Chandler Catanzaro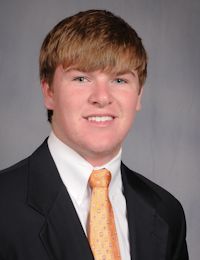 Chandler Catanzaro
RS Jr. Punter / Kicker
#39 6-2, 195
Greenville, SC
View Full Profile made a 28-yard field goal in the first half, his 16th consecutive made field goal. He already has the Clemson record for that category.

Tags:
Andre Ellington
,
Brandon Ford
,
C.J. Spiller
,
Chad Morris
,
Chandler Catanzaro
,
Charlie Whitehurst
,
Dabo Swinney
,
DeAndre Hopkins
,
DeAndre McDaniel
,
Dwayne Allen
,
Garry Peters
,
Rashard Hall
,
Sam Cooper
,
Sammy Watkins
,
Tajh Boyd