| | |
| --- | --- |
| Clemson reserves help Tigers to 52-13 win over S.C. State | |
---
| | |
| --- | --- |
| Saturday, September 7, 2013 3:52 PM | |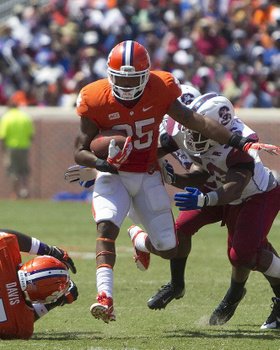 CLEMSON – Saturday's home game against South Carolina St. was less about the final score and more about a bevy of young players getting significant snaps.
Clemson's defense returned two interceptions for touchdowns and Clemson's backup offensive linemen saw plenty of game action as No. 4 Clemson defeated FCS foe South Carolina St. 52-13 Saturday afternoon in Death Valley.
"Today was a great day to develop the entire team," Clemson head coach Dabo Swinney said. "I thought we had good focus where everyone played well and did their job. I thought the second group was ready. I told them no matter what, they'd be going in the third series…and they responded. They were able to flex their muscles and show the depth we have. Overall, we took care of business and outside of two plays, we had a very good defensive and special teams performance."
Germone Hopper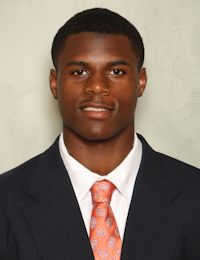 Germone Hopper
RS Fr. Wide Receiver
#5 6-0, 170
Charlotte, NC
View Full Profile had his first career reception, Jordan Leggett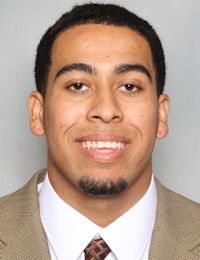 Jordan Leggett
Fr. Tight End
#16 6-6, 235
Navarre, FL
View Full Profile got his first career reception and Chad Kelly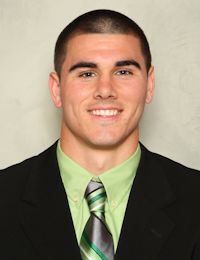 Chad Kelly
RS Fr. Quarterback
#11 6-2, 210
Buffalo, NY
View Full Profile made his much-anticipated debut for Clemson. Backup quarterback Cole Stoudt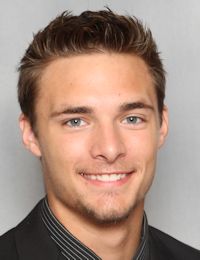 Cole Stoudt
Jr. Quarterback
#18 6-4, 205
Dublin, OH
View Full Profile set a Clemson record by going 19-for-20 for 143 yards and three scores. That completion record broke a record set by Woody Dantzler.
"I am happy about it. It was a good day," Stoudt said after the game. "Tajh (Boyd) helped early. The team was there, they kept me in it, we got into groove and it was a good day. We have been doing those plays all year and working together we all get in a rhythm and momentum with everyone. When you get in a groove out there, it all kind of comes with you. It was fun."
It wasn't a game of big scoring plays like many Clemson fans might have hoped – the first string offense looked out of synch at best at times – but the Tigers ran 95 offensive plays and wore down the Bulldogs by late in the third quarter.
The Tigers took the opening kick and marched 54 yards in 13 plays, capping the drive with a 38-yard field goal and a 3-0 lead.
Clemson moved the ball all the way down to the Bulldog 13-yard line on the ensuing possession, but the middle of the S.C. State defense pushed running back Roderick McDowell back on a 4th-and-1 attempt, keeping it a three point game.
However, Clemson benched the entire starting offensive line on its next possession, and Boyd finished off the seven play drive with a one yard plunge that made it 10-0 at the 3:47 mark of the first quarter.
It didn't take long for Clemson to widen the lead – on the very next play from scrimmage in fact. Bulldog quarterback Richard Cue dropped back to pass, and he threw the ball up for grabs while under pressure from both Spencer Shuey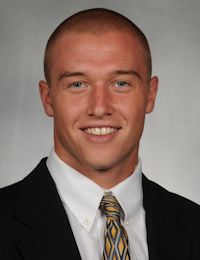 Spencer Shuey
Gr. Linebacker
#33 6-3, 230
Charlotte, NC
View Full Profile and D.J. Reader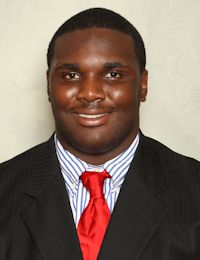 D.J. Reader
So. Defensive Tackle
#48 6-2, 335
Greensboro, NC
View Full Profile . Corner Martin Jenkins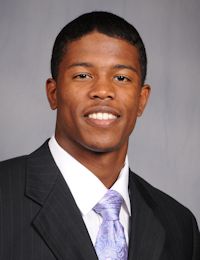 Martin Jenkins
RS Jr. Cornerback
#14 5-10, 180
Roswell, GA
View Full Profile intercepted the pass and returned it 52 yards for a touchdown and a 17-0 lead. It was the first career interception and touchdown for Jenkins, who missed last season with a groin injury.
"We were in the cover three and I just looked back and saw the ball coming," Jenkins said. "I just saw a moment and wanted to capitalize on that moment. I've been going through a lot of adversity lately and I'm still going through some. I'm not fully where I need to be health-wise, but I'm working every day to get ultimately where I need to be."
Clemson's offense was still stuck in post-Georgia malaise to begin the second quarter, and Clemson's defense again came up with a big play. Cue dropped back to pass, and Quandon Christian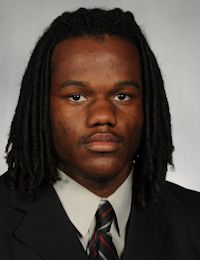 Quandon Christian
RS Sr. Linebacker
#34 6-2, 225
Lake View, SC
View Full Profile tipped the attempt. Darius Robinson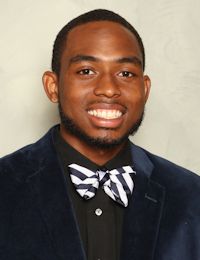 Darius Robinson
Cornerback
#8 5-10, 175
College Park, GA
View Full Profile ran under the tipped ball and returned it 35 yards for a touchdown and 24-0 Clemson lead.
South Carolina State finally got on the board on the ensuing possession when Cue hit Tyler McDonald on a crossing route, and McDonald turned it into a 63-yard touchdown reception as Clemson led 24-7 at the 11:04 mark of the second quarter.
Quarterback Tajh Boyd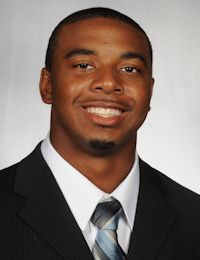 Tajh Boyd
RS Sr. Quarterback
#10 6-1, 225
Hampton, VA
View Full Profile was injured on the next drive, and Cole Stoudt came off the bench to help engineer a 15-play drive that culminated in a 3-yard pass from Stoudt to Charone Peake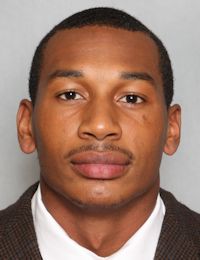 Charone Peake
Jr. Wide Receiver
#19 6-3, 200
Moore, SC
View Full Profile , giving Clemson a 31-7 lead at the 5:16 mark. Boyd and Stoudt were 8-for-8 passing for 61 yards on the drive.
The Tigers then forced a Bulldog punt, and Boyd re-entered the game and engineered a scoring drive that ended with a 19-yard scoring run by D.J. Howard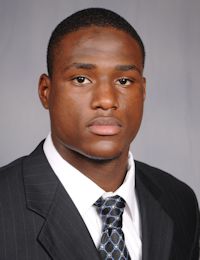 D.J. Howard
RS Jr. Running Back
#22 5-11, 195
Lincoln, AL
View Full Profile , and Clemson led S.C. State 38-7 at intermission.
The Clemson offense sputtered early and often, but still managed to run 54 plays for 316 yards in the half.
Offensive coordinator Chad Morris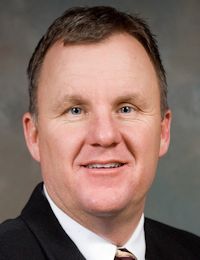 Chad Morris
Offensive Coordinator / QBs
View Full Profile started his second group to begin the second half, and it took just eight plays for Stoudt to lead the offense down the field, where he launched a 17-yard scoring toss to Germone Hopper in the corner for a 45-7 lead. It was Hopper's first career reception and touchdown.
The Tigers and Bulldogs each added late touchdowns to account for the final score.

Score by Quarters     1  2  3  4   Score

-----------------    -- -- -- --   -----

SC State............  0  7  0  6  - 13       Record: (0-2)

Clemson............. 17 21  7  7  - 52       Record: (2-0)



Scoring Summary:

1st 11:20 CU - Chandler Catanzaro 38 yd field goal, 13-54 3:40, SCSU 0 - CU 3

    03:47 CU - Tajh Boyd 1 yd run (Chandler Catanzaro kick), 7-57 2:08, SCSU 0 - CU 10

    03:33 CU - Martin Jenkins 52 yd interception return (Chandler Catanzaro kick), , SCSU 0 - CU 17

2nd 13:48 CU - Darius Robinson 35 yd interception return (Chandler Catanzaro kick), , SCSU 0 - CU 24

    11:04 SCSU - MCDONALD,Tyler 63 yd pass from CUE,Richard (BELCHER,Nick kick), 6-75 2:44, SCSU 7 - CU 24

    05:16 CU - Charone Peake 3 yd pass from Cole Stoudt (Chandler Catanzaro kick), 15-88 5:42, SCSU 7 - CU 31

    01:21 CU - D.J. Howard 19 yd run (Chandler Catanzaro kick), 9-77 2:01, SCSU 7 - CU 38

3rd 11:25 CU - Germone Hopper 17 yd pass from Cole Stoudt (Chandler Catanzaro kick), 8-63 1:43, SCSU 7 - CU 45

4th 11:19 CU - Germone Hopper 26 yd pass from Cole Stoudt (Chandler Catanzaro kick), 13-83 4:01, SCSU 7 - CU 52

    04:05 SCSU - MCDONALD,Tyler 51 yd pass from WILEY,TeDarrius (BELCHER,Nick kick failed), 9-80 3:37, SCSU 13 - CU 52

                                   SCSU       CU

FIRST DOWNS...................       11       28

RUSHES-YARDS (NET)............    46-86   44-183

PASSING YDS (NET).............      155      329

Passes Att-Comp-Int...........  22-10-2  51-36-0

TOTAL OFFENSE PLAYS-YARDS.....   68-241   95-512

Fumble Returns-Yards..........      0-0      0-0

Punt Returns-Yards............     2-22      0-0

Kickoff Returns-Yards.........     3-48     2-43

Interception Returns-Yards....      0-0     2-87

Punts (Number-Avg)............  10-39.7   6-46.7

Fumbles-Lost..................      2-1      1-1

Penalties-Yards...............     3-15     4-30

Possession Time...............    30:40    29:20

Third-Down Conversions........  7 of 18 12 of 21

Fourth-Down Conversions.......   0 of 0   1 of 2

Red-Zone Scores-Chances.......      0-0      4-5

Sacks By: Number-Yards........      4-8     3-14



RUSHING: SC State-TAYLOR,Justin 16-45; PENDERGRASS,Jul 11-29; BROWN,

Charles 7-9; WILEY,TeDarrius 2-7; QUICK,Xavier 5-6; CUE,Richard 5-minus 10.

Clemson-C.J. Davidson 13-63; Roderick McDowell 8-43; Zac Brooks 6-31; D.J.

Howard 5-22; Tajh Boyd 6-10; Chad Kelly 2-6; Nick Schuessler 1-5; Daniel

Rodriguez 1-5; Haamid Williams 1-1; Cole Stoudt 1-minus 3.

PASSING: SC State-CUE,Richard 7-18-2-84; WILEY,TeDarrius 3-4-0-71.

Clemson-Tajh Boyd 14-23-0-169; Cole Stoudt 19-20-0-143; Chad Kelly 2-6-0-11;

Nick Schuessler 1-2-0-6.

RECEIVING: SC State-MCDONALD,Tyler 4-138; DAVIS,Caleb 2-6; QUICK,Xavier

1-7; SMITH,Austin 1-4; MORRISON,Bernar 1-3; KING,Brandon 1-minus 3.

Clemson-Germone Hopper 6-66; Adam Humphries 6-45; Martavis Bryant 4-87; Charone

Peake 3-26; Sammy Watkins 3-19; Jay Jay McCullough 3-15; Stanton Seckinger 2-24;

Mike Williams 2-18; C.J. Davidson 2-13; D.J. Howard 1-7; Jordan Leggett 1-6;

Matt Porter 1-5; Roderick McDowell 1-2; T.J. Green 1-minus 4.

INTERCEPTIONS: SC State-None. Clemson-Martin Jenkins 1-52; Darius

Robinson 1-35.

FUMBLES: SC State-TAYLOR,Justin 1-1; SMITH,Austin 1-0. Clemson-Cole

Stoudt 1-1.

Stadium: Memorial Stadium      Attendance: 81428

Kickoff time: 12:34 PM  End of Game: 3:47 PM   Total elapsed time: 3:13

Officials: Referee: W. Davenport; Umpire: David Goodwin; Linesman: Mike Pavese;

Line judge: Robert Zivkovic; Back judge: Scot Maslin; Field judge: Wayne Rundell;

Side judge: Jim Corpora;

Temperature: 80 deg    Wind: Calm      Weather: Sunny

SACKS (UA-A): SC State-WILSON,Michael 2-0; OWENS,Reggie 1-0;

BROCK,Shaquan 1-0. Clemson-Robert Smith 1-0; Stephone Anthony 1-0; Kellen Jones

1-0.

TACKLES (UA-A): SC State-MCFADDEN,Kimari 11-4; THOMAS,Joe 8-2;

HUGHES,Justin 5-4; DRUMMOND,Darius 3-6; COOPER,Mariel 3-3; MURPHY,Steven 4-0;

SMITH,Tyler 3-1; OWENS,Reggie 3-1; CARTER,Andrew 0-4; CHESNUT,Davious 3-0;

ROBINSON,James 3-0; BROCK,Shaquan 2-1; RICHARD,Tevin 1-2; SETTLES,James 2-0;

WHITE,Jeremy 2-0; WILSON,Michael 2-0; PARKS,Marquis 0-2; GLOVER,Alex 1-0;

ROBINSON,Sheldo 1-0; TOOKES,Davion 0-1; HENRY,Phillip 0-1; HILL,Curtis 0-1;

HAMILTON,Antoni 0-1. Clemson-Kellen Jones 4-3; Robert Smith 4-1; Kevin Dodd 3-2;

Grady Jarrett 3-1; Stephone Anthony 3-1; Quandon Christian 3-1; D.J. Reader 1-3;

Spencer Shuey 3-0; Corey Crawford 2-1; Ben Boulware 2-1; Garry Peters 2-1;

Travis Blanks 2-1; Shaq Lawson 1-2; Jadar Johnson 1-2; Tony Steward 1-2;

Roderick Byers 0-3; Martin Aiken 2-0; Darius Robinson 1-1; Martin Jenkins 1-1;

Carlos Watkins 1-0; Bradley Pinion 1-0; Jayron Kearse 1-0; DeShawn Williams 1-0;

T.J. Green 0-1; Taylor Watson 0-1; Jerrodd Williams 0-1; Josh Watson 0-1;

Tavaris Barnes 0-1.



Tags:
Chad Kelly
,
Chad Morris
,
Charone Peake
,
Cole Stoudt
,
D.J. Howard
,
D.J. Reader
,
Darius Robinson
,
Germone Hopper
,
Jordan Leggett
,
Martin Jenkins
,
Quandon Christian
,
Spencer Shuey
,
Tajh Boyd