| | |
| --- | --- |
| Clemson offense almost perfect in first half | |
---
| | |
| --- | --- |
| Saturday, September 8, 2012 10:21 PM | |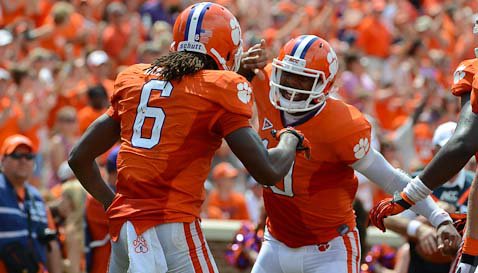 CLEMSON – Clemson's offense was clicking on all cylinders Saturday afternoon in Death Valley, and offensive coordinator Chad Morris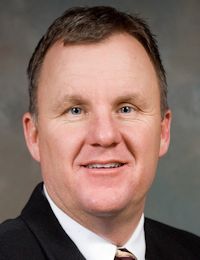 Chad Morris
Offensive Coordinator / QBs
View Full Profile said it got to the point that all of the players were coming to the sideline asking for the offense to move at an even faster tempo.
The Tigers scored 45 first half points – the most since scoring 49 against Wake Forest in 1981 – and Morris was able to pull many of his starters with five minutes remaining in the first half. Clemson ran 55 plays in the first half for 382 total yards, grinding out 191 in each of the first two quarters.
In all, Morris was able to get snaps for four quarterbacks, nine players carried the ball and 12 different receivers caught passes, and Morris was asked if he thought he might be able to find a spot for receiver Sammy Watkins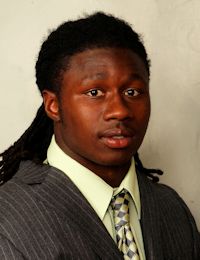 Sammy Watkins
So. Wide Receiver
#2 6-1, 205
Fort Myers, FL
View Full Profile , who returns from suspension this week.
"I bet we can find a spot for him, I can tell you that," Morris laughed. "But we are really excited about the guys that stepped in and grew up over the last four weeks- counting fall camp- knowing that they were going to have to shoulder some of the load with Sammy not being in there. Those are the guys that gained valuable game experience with Sammy not being in there."
The Tigers finished with 526 total yards and snapped the ball 87 times, and Morris said he thought the offense played almost perfect while the starters were in the game.
"I thought so, the first half and in the second half you play so many young guys," he said. "I want to score every drive and I'm ticked off if we're not scoring every drive, but I'm proud of them. We got a lot of guys some reps today. We pushed the tempo today especially in the heat and I was proud to see that. Our guys are in great shape and they are playing fast and I was proud to see that. I was proud of all of the guys that got reps today. I would say that our first bunch is playing as well as we've ever played."
Morris admitted that calling plays in the second half was difficult as he tried to balance being vanilla because of all the youth, but still trying to move the ball and score points.
"We wanted a win, obviously. We wanted to get some quality work and when you're able to do that in the first half, that's great," he said. "In the second half, if you recall we pulled our starters with five minutes to go in the second quarter. To be able to see Cole Stoudt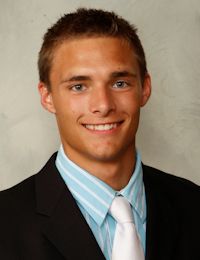 Cole Stoudt
So. Quarterback
#8 6-5, 205
Dublin, OH
View Full Profile lead his group down there and score was good to see. To be able to get that next bunch in in the second half- they sputtered a little bit, but we were coaching them up hard over there and we finally got them in the endzone and got some good quality reps out of them."
Clemson was able to get snaps for many of the second string offensive linemen, including Spencer Region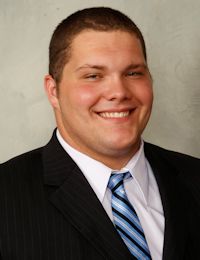 Spencer Region
RS Fr. Offensive Guard
#74 6-5, 360
Cullman, AL
View Full Profile , Joe Gore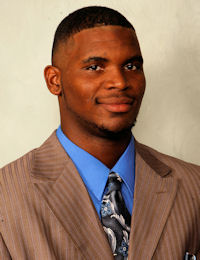 Joe Gore
RS Fr. Offensive Tackle
#73 6-5, 275
Lake Waccamaw, NC
View Full Profile , Ryan Norton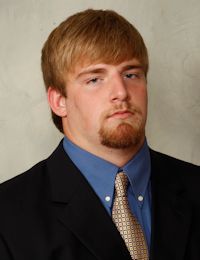 Ryan Norton
RS Fr. Offensive Line
#58 6-3, 270
Mauldin, SC
View Full Profile , Kalon Davis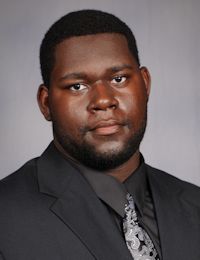 Kalon Davis
RS So. Offensive Guard
#67 6-5, 330
Chester, SC
View Full Profile and Isaiah Battle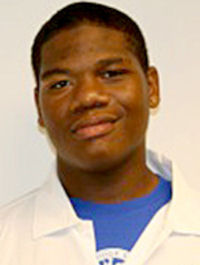 Isaiah Battle
Fr. Offensive Tackle
#79 6-6, 280
St. George, VA
View Full Profile .
"I think it's huge to see those guys perform and get them on tape and get an idea what they can do outside of practice," he said. "My challenge to those guys is that we have to really continue to push the envelope and coach them hard during the week. I'm pleased with them and proud of them. We've got to continue to get better every week."
Shaq Anthony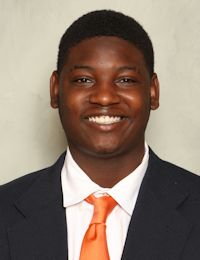 Shaq Anthony
RS Fr. Offensive Tackle
#76 6-4, 265
Williamston, SC
View Full Profile started and played in place of right tackle Giff Timothy, who reinjured his right knee in last week's win over Auburn.
Morris said he was glad to see Anthony not only take pride in his work, but play well.
"Shaq is a guy that won the job early in camp and then lost it," Morris said. "To be able to come back in there this week, come to play and perform, I'm really proud of Shaq. I thought he did a good job. I know he took a lot of pride in it. We were coaching him hard all week. I was really demanding of him all week in making sure that he was on point because that's a very important position for us. I know he was ready. The guys beside him did a really good job. Tyler Shatley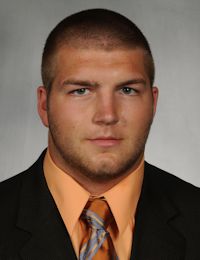 Tyler Shatley
RS Jr. Offensive Guard
#62 6-3, 295
Icard, NC
View Full Profile did a really good job helping him out and calming him down. We got some great experience for him."
Starting left guard David Beasley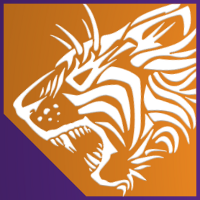 David Beasley
RS So. Offensive Guard
#68 6-4, 315
Columbus, GA
View Full Profile limped off the field in the first half, and never returned, but Morris said he thinks the Georgia native will be fine.
"I think he's okay. I had heard somebody say something through the headset, but I really didn't pay any attention," Morris said. "But, I think everything's going to be okay with David."

Tags:
Chad Morris
,
Cole Stoudt
,
David Beasley
,
Isaiah Battle
,
Joe Gore
,
Kalon Davis
,
Ryan Norton
,
Sammy Watkins
,
Shaq Anthony
,
Spencer Region
,
Tyler Shatley