| | |
| --- | --- |
| Clemson coaches visit one of the South's top RBs | |
---
| | |
| --- | --- |
| Tuesday, May 7, 2013 4:46 PM | |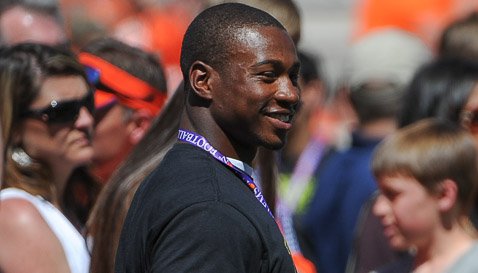 Clemson coaches Jeff Scott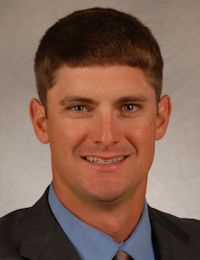 Jeff Scott
Assistant Coach / WRs / Recruiting Coordinator
View Full Profile and Chad Morris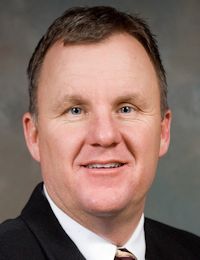 Chad Morris
Offensive Coordinator / QBs
View Full Profile visited the school of one of the nation's top running backs Tuesday morning, and now Adam Choice

Adam Choice
Running Back
5-9, 190
Thomasville, GA
View Full Profile hopes to make it back to Clemson this summer for a visit.
Choice, out of Thomasville (GA) Thomas County Central , is a 4-star prospect that some scouting services have ranked as one of the ten best running backs in the nation for the 2014 recruiting cycle. He was on Clemson's campus for the spring game last month, where he learned that he had an offer from the Tigers.
"I was there for the spring game, and Coach [Tony] Elliott told me that I had an offer from Clemson," Choice told TigerNet Tuesday after the visit with the Clemson coaches. "He told me that I need to consider their program, and they were hoping that I would give them a shot. Clemson is a school that I am definitely considering."
Choice said he enjoyed his first visit to the campus, and said he hopes a return visit can be scheduled for this summer.
"It was good. I enjoyed it a lot," he said. "I got to ride around the campus and see the town and of course the stadium. It was great all around. I really can't say anything bad about it, and I can't wait to get back. Hopefully I can get back for the Georgia and Florida St. games. I am also going to try and push my parents to take me up there this summer. Hopefully that will work out."
The Tigers followed up the earlier offer with Tuesday's visit at Choice's school.
"Coach Scott and Coach Morris came by the school," he said. "They told my coaches that they are interested in me, and they hope I can get back up there and be a part of the program. I really like the Clemson coaches. They are great guys and represent Clemson well. They have an idea of what they want and what they plan on doing with recruiting. They are straight up with me, and they haven't told me anything I don't think is true. It is all straightforward with them."
In addition to Clemson, Choice has offers from Auburn, Florida, Georgia, Georgia Tech, Kentucky, Missouri, N.C. State, South Florida, Stanford, Tennessee, Texas and Wisconsin. He told TigerNet he isn't looking for one particular type of offense, but likes what Morris does with his running backs.
"They are not one dimensional, and they are not a straight passing team," he said. "They mix it up well. You look at Andre Ellington and the production he had, and you know he has to be getting carries and you know he was touching the football. I like the way they run the offense and everything they do."
Adam is the cousin of former Georgia Tech running back and current Buffalo Bill Tashard Choice, who played at Georgia Tech from 2004-2007.
"I talk to him every now and then," he said. "But it's mostly not about recruiting or football. We are just checking in on each other and keeping in touch. But I know he is there if I need him."
Choice said he hopes he can make some visits this summer, and narrow his choices down by the time school starts.
As a junior, Choice racked up 1,650 yards and 23 touchdowns as an option quarterback.