| | |
| --- | --- |
| Clemson-FSU recruiting battles: Can the Tigers bridge the gap? | |
---
| | |
| --- | --- |
| Wednesday, October 23, 2013, 2:12 PM | |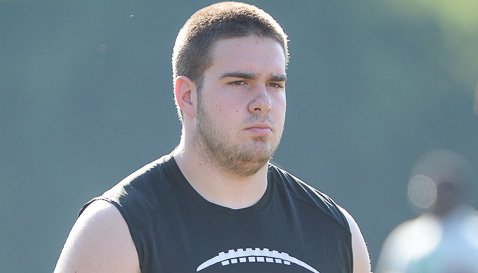 When Clemson and Florida State lined up against each other last Saturday night, the Seminoles had a distinct talent advantage at some positions on the field.
It's not that the Clemson coaching staff has done a poor job of recruiting, it's just that Jimbo Fisher and the Florida State staff have done a little bit better. There is no doubt that the Seminoles' program sells itself with the history of national championships and the culture that goes along with playing football in Tallahassee.
Make no mistake, Clemson head coach Dabo Swinney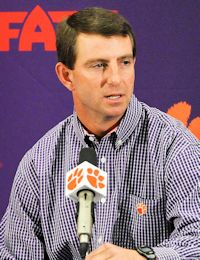 Dabo Swinney
Head Coach
View Full Profile and recruiting coordinator Jeff Scott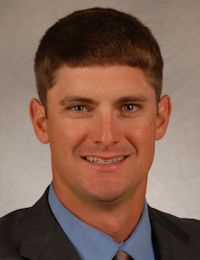 Jeff Scott
Asst. Coach (WR) / Recruiting Coord.
View Full Profile have made significant strides in upgrading the talent at Clemson over the last three years – all three classes have been ranked in the top-15.
While Clemson has brought in three of the best classes in its history, the ''Noles have brought in five consecutive top-10 classes.
The 'Noles will lose 18 seniors after this season, including wide reciver Kenny Shaw, defensive back Lamarcus Joyner and linebackers Christian Jones and Telvin Smith – all who were key in Florida State's victory.
Clemson, on the other hand, loses 10 scholarship athletes including Tajh Boyd, Roderick McDowell, Brandon Thomas, Tyler Shatley, Quandon Christian, Darius Robinson, and Chandler Catanzaro – all of which have been major contributors during the Tigers' success.
Can Clemson bridge the talent gap with the 2014 recruiting class?
In the first part of this series, let's take a look at where the two schools stand with offensive commitments as of today.
Quarterback The Tigers definitely have the edge with five-star Deshuan Watson who will enroll early and could compete for playing time right away. The 'Noles probably only have one more season with Jameis Winston at the helm, and are bringing in three-star, pro-style quarterback J.J. Cosentino who has offers from Penn State and South Florida.
ADVANTAGE: CLEMSON
Running Back The Tigers are bringing in four-star Adam Choice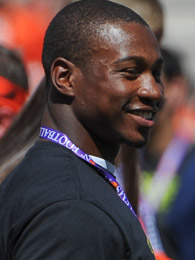 Adam Choice
Running Back
5-9, 190
Thomasville, GA
View Full Profile while the 'Noles have picked up a commitment from Jonathan Vickers. Both are comparable in size and speed and have offers from every major program across the southeast. Clemson also has commitments from locals C.J. Fuller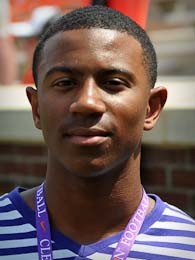 C.J. Fuller
Running Back
5-10, 200
Easley, SC
View Full Profile (three-star) and Jae'lon Oglesby (four-star), but it's not clear which position these two will play once they get to Clemson. Fuller could end up playing defensive back, while it's likely that Oglesby will be used more in the receiving game.
ADVANTAGE: SLIGHT CLEMSON
Wide Receiver Clemson will likely lose juniors Sammy Watkins and Martavis Bryant after the season, while Florida State will have to replace Kenny Shaw. Clemson has commitments from Demarre Kitt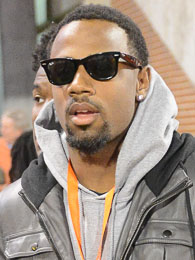 Demarre Kitt
Wide Receiver
6-1, 195
Tyrone, GA
View Full Profile , Artavis Scott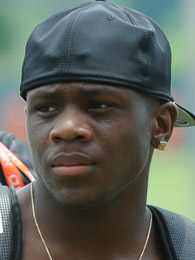 Artavis Scott
Wide Receiver
5-11, 180
Tarpon Springs, FL
View Full Profile and Kyrin Priester. Kitt and Scott were both highly sought after recruits that the Tigers were able to snare out of Georgia and South Florida, respectively. Clemson is looking to add one more receiver to this class to bolster the numbers heading into next season. The 'Noles, on the other hand have one four-star in Markell Pack and three, three-stars in JoJo Robinson, Ryan Sousa and C.J. Whorton.
ADVANTAGE: CLEMSON
Tight End Clemson received two huge commitments from Columbia's Cannon Smith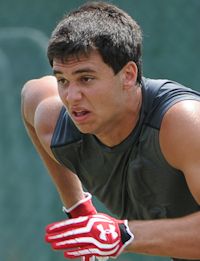 Cannon Smith
Tight End
6-5, 235
Columbia, SC
View Full Profile (three-star), who was heavily pursued by Alabama, and Herschel Walker's nephew Milan Richard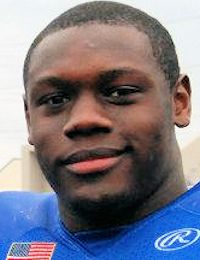 Milan Richard
Tight End
6-5, 230
Savannah, GA
View Full Profile (four-star). The Tigers beat out Florida State and a bevy of other schools for Richard's services. Both of Florida State's three-star commitments, Ryan Izzo and Mavin Saunders, had offers from across the Big 10 and Big 12. Just looking at all four of the prospects, FSU's Izzo and Saunders are slightly bigger. Saunders is from the Bahamas and as only played one year of high school football. The Tigers know what they are getting in Richard and Smith, but FSU's prospects are more of an unknown.
ADVANTAGE: SLIGHT CLEMSON
Offensive Line There was no question that Florida State had a distinct advantage on the offensive line in last Saturday's game, but the good news for the Tigers is that their best linemen are still redshirt freshmen and sophomores, while the ''Noles are almost all at the end of their careers. The Tigers have commitments from three-star, Maryland native Justin Falcinelli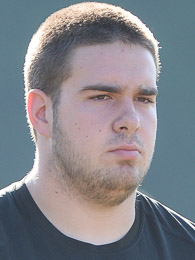 Justin Falcinelli

6-5, 300
Middleton, MD
View Full Profile and Taylor Hearn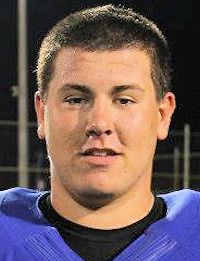 Taylor Hearn
Offensive Line
6-5, 305
Williston, SC
View Full Profile from Williston (SC). Hearn's head coach called him a dominant run blocker and said that he plays with toughness that is hard to match. The 'Noles have four commitments on the offensive line in four-stars Alex Eberle and Corey Martinez, three-star Ethan Frith and two-star Stephen Gabbard. Martinez is the big pickup in this group, with the 'Noles lacking depth at guard. Early scouting reports on Martinez that that he has the body type and athleticism of a tackle, but he is such a good run blocker that he will play inside. Eberle's stock went way up after he took on some of the nation's top defensive tackle prospects at a national camp earlier this year. The 'Noles have numbers in this class, but the Tigers have size, speed and athleticism in their duo.
ADVANTAGE: FLORIDA STATE
Obviously, development once a recruit gets on campus plays a huge role on their impact in the college game, but just looking at how the recruits stack up midway through their senior season, it appears Clemson may be quietly bridging the gap – at least on offense.
Tomorrow we'll take a look at how the defensive recruits stack up and which staff won the key recruiting battles.