---
| | |
| --- | --- |
| Wednesday, June 12, 2013 5:46 PM | |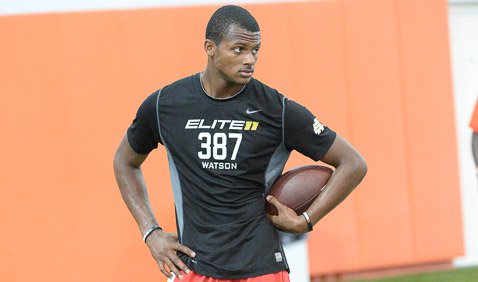 CLEMSON – Wednesday afternoon's workout at Dabo Swinney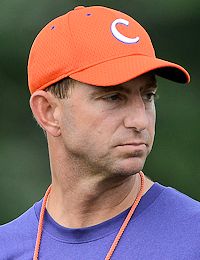 Dabo Swinney
Head Coach
View Full Profile 's high school camp commenced under bright and sunny skies, but the stars were definitely out.
Several big-name players worked out during the first session of the camp, including Clemson commit Deshaun Watson, 2015 quarterback Lorenzo Nunez and 2016 quarterback Bowman Sells. With so much star power in town, it was natural that I stayed over with the quarterbacks for much of the session.
As it turns out, that was the right choice as two quarterbacks earned offers during the session.
First of all – we know all about Watson. He can make all of the throws, and I thought that it was interesting when one high school coach told me that Watson "looks like a million bucks." Another high school head coach – none other than Daniel's Randy Robinson – said that Watson's big hands remind him of Nuk Hopkins' hand. Robinson coached Hopkins at Daniel, and he told me that Nuk would have been a fantastic quarterback – he said that both Watson and Hopkins have long fingers – if he had not quit the position his freshman year.
Three players really caught my eye during the session – Nunez, Jawon Pass and Sells. Nunez is a dual-threat prospect out of Kennesaw (GA) Harrison, and apparently offensive coordinator Chad Morris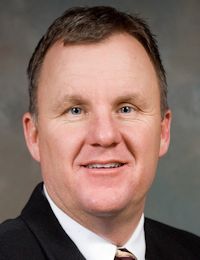 Chad Morris
Offensive Coordinator / QBs
View Full Profile liked what he saw as well: he offered Nunez after the session.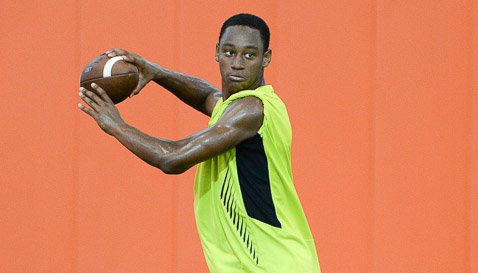 Nunez worked with Morris on short throws, and then worked on footwork on throws down the field and over the middle. He has a nice touch – you can tell he needs to work on his arm angle and footwork - but all of the tools are definitely there. Nunez has gotten interest from several top programs
Sells had two reasons to be happy – today was his 16th birthday and he also has a Clemson offer, according to his father. Sells is a left-hander out of Lucas (TX) Lovejoy, and his head coach at Lovejoy is Matt Green, who was on Morris' staff at Lake Travis when Morris coached in Texas.
As one coach said, the ball just "jumps" out of Sells' hands, and he can make all of the throws, including some of the harder crossing routes that Morris was making the quarterbacks throw. He is a pro-style quarterback – he looked like a pure dropback passer – and even though he is listed at 6-2, his father looks like he tends to be more toward 6-6 and it looks like he will continue growing. Definitely one to watch.
Pass is the Columbus (GA) Carver 2016 signal caller who received an offer from Miss. St. on Monday.
*An interested observer at the early session was offensive tackle Justin Falcinelli, a 6-5, 300-pounder and 2014 prospect out of Middletown, Maryland. Falcinelli sports a Clemson offer, as well as Boston College, Maryland, Nebraska, Penn St., Rutgers, Virginia, West Virginia and Marshall.
Falcinelli didn't work out during the session, but he is big, and it didn't take a workout to see that. He was being escorted by current Clemson linemen Jay Guillermo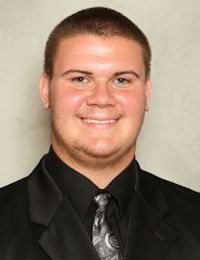 Jay Guillermo
RS Fr. Center
#57 6-3, 290
Maryville, TN
View Full Profile and Patrick DeStefano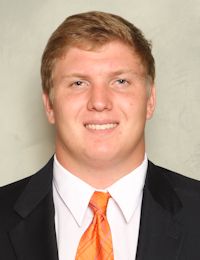 Patrick DeStefano
RS Fr. Offensive Line
#71 6-5, 275
Roebuck, SC
View Full Profile , and I've been told his interest in Clemson is pretty high.
*Two wide receivers I watched were Trey Quinn out of Lake Charles (LA) Barbe and Artavis Scott out of Tarpon Springs (FL) East Lake.
Quinn showed great hands during the session, and better speed than I expected. He had 111 catches for 2,094 yards and 26 touchdowns last season, and of course LSU is high on this kid. I asked one college coach – from another program – if those stats were a result of competition or lack thereof, and he laughed and said no. He said Quinn was the real deal. We saw that Wednesday, but I hope to see more of him in the later session.
Scott was smooth while running routes with wide receivers coach Jeff Scott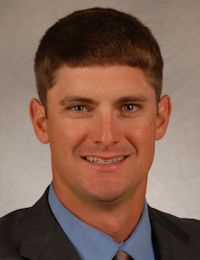 Jeff Scott
Assistant Coach / WRs / Recruiting Coordinator
View Full Profile . In fact, he might have been the most fluid route runner in that session. He showed flashes of speed and good hands. He also hung on every word that Scott uttered, and it was obvious he is a player that wants and takes coaching.
*Finally – went over and watched Clemson tight end commit Milan Richard, who was working out away from the majority of the crowd in a back corner. I only watched him briefly, but he is big, and he is fast, and I liked the way he caught the football. An interested observer during that session was current Clemson tight end Jordan Leggett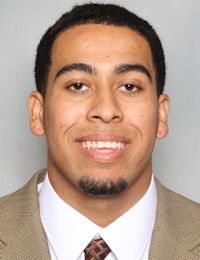 Jordan Leggett
Fr. Tight End
#16 6-6, 235
Navarre, FL
View Full Profile , who looks to me like he has gained 10 or 15 pounds since the end of spring practice.