| | |
| --- | --- |
| Brownell previews season, challenges fans | |
---
| | |
| --- | --- |
| Wednesday, October 1, 2014 1:36 PM | |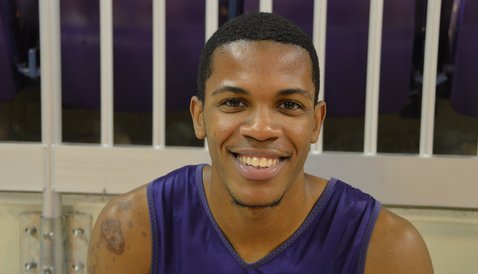 SIX MILE – During his Tuesday morning press conference, Dabo Swinney

Dabo Swinney
Head Coach
View Full Profile asked Clemson fans to rally around his team for Saturday's home game against N.C. State. Wednesday afternoon at The Cliffs at Keowee Springs, head basketball coach Brad Brownell

Brad Brownell
Head Coach
View Full Profile asked Clemson fans for the kind of support they showed during the Tigers' NIT run last season.
Brownell met with the media during his annual preseason media golf outing, and he said he wants to see Littlejohn with the type of atmosphere he saw at the end of last season when Clemson made it the Final Four of the NIT.
"One of the big things for us, we have to renew the enthusiasm that was there for Clemson basketball at the end of the season," Brownell said. "We have to get that back right at the beginning. We have to get our fans in Littlejohn in November and December behind this team, rallying around this team to help us win games and build confidence going forward. That's a big part of our success - how we start the season."
Clemson has four returning starters from last year's team, something that Brownell says he can build on.
"I think last year was an outstanding year for our program -23 wins, 10 ACC wins, final four of the NIT and the enthusiasm with those games at home at the end of the season. The fans really rallied around our team and appreciated a group of guys that came together and played extremely well and extremely hard and overachieved in a lot of people's minds," Brownell said. "We had a young man with a break out season - first team All-ACC which is rare at Clemson, drafted into the NBA. We had another young man achieve a dream in terms of Earl Grant

Earl Grant
Assistant Coach
View Full Profile becoming a head coach at the College of Charleston. I think you saw success in just about every aspect of our program.
"I'm very excited about the recruits that we brought in, the way recruiting is going. I'm blessed to have been given a contract extension and a vote of confidence from our administration that they like what's happening in our program. I said a couple of years ago that even though the wins weren't what we wanted them to be, there was a lot more positive things happening within our program than people realized and it was good to see some of that come to fruition last year with success both on and off the court."
Having a player like K.J. McDaniels

K.J. McDaniels
Guard
# 6-6, 200
Birmingham, AL
View Full Profile

K.J. McDaniels
Jr. Forward
#32 6-6, 200
Birmingham, AL
View Full Profile make strides during the season and earn a spot in the NBA Draft should continue to help the program.
"It means a lot. K.J. wasn't a guy that a lot of people expected to make it to the NBA when he got here," he said. "He was an unheralded recruit that we feel as though we were a big part of him making it to that level. Our development with him, our belief in him and his work ethic allowed him to get to a level faster than we all believed. It certainly gives you credibility out on the recruiting trail that those kinds of things can happen within your program. He had an incredible season last year. Sometimes I don't think people in the media and the fans realize what kind of impact he had to be one of the five best players in the ACC last year, a little bit out of nowhere. I'm really happy for him and look forward to seeing him at the next level."
After losing McDaniels to the NBA, Brownell is cautious to set expectations for his 2014 squad, but said he believes that this team can take another step forward.
"You have to be realistic," he said. "I'm not one of these crazy goal setters that has nine different things on the board. Dabo has some things that are standard that he kind of goes with. I look at each team and as we grow as a team, put some things together. We have talked about wanting to take the next step and making the NCAA Tournament but we're doing it without the best player on our team. I think it can still be done because we've got a lot of guys in place that can take steps forward. I don't know that any one guy is gonna do what K.J. did. I don't foresee us having a first team All ACC player. I think we have some guys that can have big years and they're going to need to have big years. It's going to need to be multiple guys. That's possible."
Other notes
On who will step up to become Clemson's leading scorer
"Not really, to be honest with you. It could be different guys in different games. That's been a little bit of a frustrating thing for me at Clemson. This is my fifth year as the head coach here and we've lost the leading scorer ever year. We joked about it a year ago by saying, 'Well, next year you might not be able to say that.' Here we are saying it again. That's a big piece. Who's the go to guy? Can it be a Demarcus Harrison? Will it be Rod Hall

Rod Hall
Jr. Guard
#4 6-1, 210
Augusta, GA
View Full Profile ? Could it be Landry Nnoko

Landry Nnoko
So. Center
#35 6-10, 245
Montverde, FL
View Full Profile ? Off the top of my head, I think those are the three guys that I would think would have the most opportunities to make plays like that but I do think as the season wears on you'll see each of them have opportunities."
On 3-point shooting
"We didn't shoot the ball from three near as well as I had hoped that we would and I thought we worked on it a lot last year. Our free throw shooting was great. We led the ACC and that was a big part of our success last year winning close games but for us to become a better program consistently, we have to become better from the three. We've worked hard on it again this year. I think we're shooting the ball a little bit better. We're not all the way there and we're not going to all of a sudden become one of the top three or four teams in the ACC in three-point shooting but we have to have improvement. It will be a point of emphasis all season and I think our guys understand that."
On Donte Grantham

Donte Grantham
Fr. Forward
# 6-7, 200
Martinsburg, WV
View Full Profile
"He's a good player but he's young. I think he's going to have ups and downs like a lot of young guys. He certainly has a good bit of talent. He's got great size at 6-8 and ball handling and passing skill, shooting skills, basketball player. He's more of a basketball player than he is an athlete. Because of that physically, he might get beat on. Physically, he needs to add weight, get stronger, be able to react to some things, get a little tougher but I do think he makes good decisions as a passer. He can handle the ball. He can make some threes. He's a talented young man."
On Jaron Blossomgame

Jaron Blossomgame
RS Fr. Forward
#5 6-7, 215
Alpharetta, GA
View Full Profile
"He's got to be a better three-point shooter this year. We knew he was going to be a little streaky last year. He's worked on it probably as hard as anybody on our team this offseason. The one thing I would tell you is that this is really the first off-season that Jaron has been healthy all year. He hasn't been healthy in the two previous springs and summers. This has been the first offseason that he can really work on his game consistently from the spring to the summer. I think we'll see some benefits of that. He does seem to be shooting the ball better in the fall and that will go a long way in making our offense better if he can consistently make some outside shots to open some things up for Landry."
On Gabe DeVoe

Gabe DeVoe
Fr. Guard
# 6-4, 195
Shelby, NC
View Full Profile and Donte Grantham
"It will be interesting. It's too hard to say because we're not really playing and practicing in a way that can tell me that right now. We haven't done hardly anything defensively. We've worked on some things offensively and I think both guys show signs of being able to play at this level. Defensively, I would say Gabe is behind Donte - some of that is because of the extra year in prep school for Donte. Gabe is going to have to rectify that if he wants to play consistent minutes. I think there is an opportunity there for both of those guys. They are both bigger and stronger than some freshmen so there is an opportunity for them to play early. How quickly they learn exactly what we're doing and adjust to what we do on both signs of the ball will speak to a lot of that. I think we'll know more about that within the next three or four weeks."
On Richie Riley
"Richie has been great. He's an enthusiastic guy. He has an unbelievable energy level and jumped right in with both feet. He couldn't be happier to be here and has hit the ground running. He's been out doing a bunch of recruiting already. He's been in the gym as much as he can be with the guys. He's one of those guys when I was looking to hire somebody I wanted somebody in a lot of ways that was very similar to Earl. I wanted a little bit of a younger guy that had a lot of positive energy. I think Richie has done a great job with it."
On the freshmen
"Patrick [Rooks] is a shooter. That's what he does. He's a run around shooter. He's got a long way to go in some other areas. He's a little bit behind in conditioning right now. His attention to detail and understanding and following the plan of what we're doing has been a little bit problematic for him. Last year, not playing at all hurt him. Gabe Devoe is a streaky shooter but is a guy who has strength and can score in some different ways. Donte Grantham is the most fundamentally sound freshman that we've brought in in a while. He knows how to play the game and can do a little bit of everything pretty well. Hopefully he will shoot the ball well at the beginning of the year to give him the confidence to be another three-point threat for us."