| | |
| --- | --- |
| Brownell picks up second commitment | |
---
| | |
| --- | --- |
| Thursday, September 13, 2012 10:23 PM | |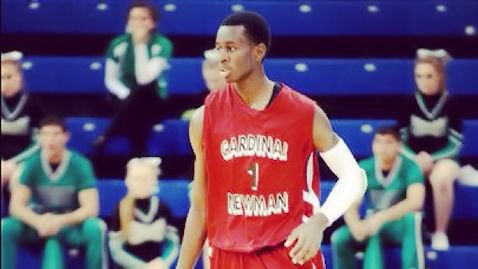 Clemson head coach Brad Brownell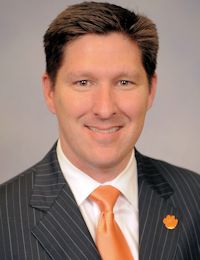 Brad Brownell
Head Coach
View Full Profile picked up the second commitment for the 2013 recruiting cycle when Columbia guard Austin Ajukwa

Austin Ajukwa

6-5, 190
Columbia, SC
View Full Profile of Cardinal Newman gave his verbal to Clemson's head coach.
The 6-5 Ajukwa joins Charlotte guard Patrick Rooks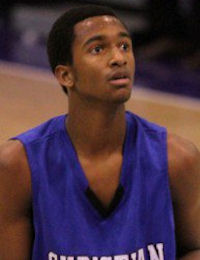 Patrick Rooks
Guard
6-2, 165
Charlotte, NC
View Full Profile in the 2013 recruiting class.
Ajukwa committed to Clemson while on a visit to the Clemson campus. One day earlier, he had an in-home visit with new South Carolina head coach Frank Martin, who tried to keep Ajukwa at home.
"I just figured out that it was the right place for me," Ajukwa said. "It's a family down here. It wasn't an easy decision. I had to give South Carolina great consideration and they are trying to do some good things."
He said he enjoyed his visit to the Clemson campus.
"I loved it. It is a really unique place, and it is like its own unique island," he said. "It is pretty cool. I actually have been there before, but today we got to do a tour with my mom and my AAU coach and I loved it. It just felt right."
He said he told Brownell about his commitment while they were sitting in Brownell's office.
"We were just talking in his office, and he asked me where I was at in my recruiting," he said. "And I told him I wanted to commit to Clemson. I just told it to him straight. He and coach [Earl] Grant were there in the office, and all the other coaches were listening in on the other side of the door. They were all happy."
He said that he thinks Clemson's coaching staff can help him achieve his dream of playing in the NBA.
"I want to be an NBA player," he said. "Not just a good one, but a great one. This is my dream and my ambition. I believe those coaches can help me get to where I want to be. They strongly believe in player development, and I like how they want to use me. And the ACC with all of their additions is now the best conference in basketball, and I want to be a part of that."
Ajukwa, who projects as 3-star prospect by many recruiting services, averaged 24 points, nine rebounds and three assists per game last season.
Ajukwa also said that Brownell convinced him that he could see early playing time as a Tiger.
"He wants a player who can make baskets and that's why he wanted me really bad," he said. "I have a good skill set to go along with my athletic ability. I can get to the basket and I can shoot and dribble."
Ajuka said he wanted to go ahead and make his decision so he can prepare for his senior season and also make his game better for the collegiate level.
"I want to get bigger and stronger," he said. "My defense needs to get better. I want to be able to play against the best."