| | |
| --- | --- |
| Alexander: "I am expecting to come in and be the starter" | |
---
| | |
| --- | --- |
| Thursday, February 21, 2013 10:25 AM | |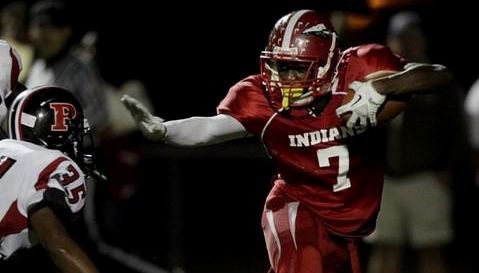 Clemson fans are already dreaming of Clemson's season opener against Georgia on the last day of August, impatiently waiting for the Tigers to rub Howard's Rock and run down the hill and for the 2013 season to finally get underway.
MacKensie Alexander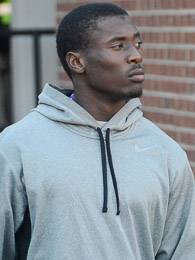 MacKensie Alexander
Defensive Back
5-11, 175
Immokalee, FL
View Full Profile has many of those same emotions and thoughts – like the fans, he can't wait for that opener to arrive. And while the thoughts of rubbing the rock and running down the hill are something he looks forward to, he has other, more important reasons that cause his enthusiasm and excitement to run wild.
He knows – deep down in his heart – that he is not only going to play in that game, but that he is going to start and have an impact as the Tigers embark on what he hopes is a special season.
Alexander is the 5-star cornerback prospect out of Immokalee (FL) that signed his letter of intent to play his collegiate football at Clemson earlier this month, and he made that decision with one thought in mind: he wants to play, and he wants to play early.
Georgia, therefore, is the first stop on the road to success.
In a special interview with TigerNet this week, Alexander talked about that opening day and the emotions and thought processes surrounding his decision to become a Tiger. He said that he is already scanning YouTube and watching college football shows so he can watch tape of the Bulldogs.
Why? Because he wants to be prepared.
"I've been thinking about that game; thinking about it all the time," Alexander told TigerNet. "I have been watching as much film as I can on Georgia. I watch as much as I can. I don't want to sound cocky, but I am expecting to come in and be the starter and come in and compete right away. People will say that I have confidence, but I can back it up. It is going to be fun rubbing the rock and running down the hill, but playing in that game is going to be exciting."
Alexander said that all of his preparations are focused on the goal of being ready to play once he sets foot on Clemson's campus this summer, and doesn't want to waste the abilities he feel he has been blessed with.
"That is where my work ethic comes in. It is easy to find guys that are athletic and have that ability," he said. "The players who make themselves great are the ones who work at it all day long. I just want to be physically fit when I get to Clemson. When I get there, I will be 186 pounds and running a 4.4 second 40-yard dash. I will be ready; I will be in shape and ready to go so there is nothing that will slow me down when I get there. I have ability, but I want to add to that. That comes from a work ethic I was born with. I have always had it."
He said he also works at being a student of the game - knowing the playbook inside and out and studying tendencies of opponents.
"It's all about knowing the game and the position you play," he said. "I study all the time. All day. I already feel like I know a lot of Clemson's system, and I will know more when I get the playbook. I will study it so much that I don't even have to look at it anymore. I play reruns of everything in my head. I just want to be ready to go when I walk on that campus."
And through it all, he won't waver from just being Mackensie.
"I am just ready to do my thing. I am just trying to be me," he said. "This is going to be fun. It is going to bring Clemson back to where it is supposed to be. It is going to be awesome. I know the fans can't wait, and I can't wait. Clemson is really an up-and-coming program, and I feel like I can help them win."
The Tigers may indeed be on the cusp of greatness, but there are holes to fill defensively, especially in the secondary. That, says Alexander, was one of the reasons he chose Clemson.
"I just knew Clemson was the place I wanted to be," he said. "I just knew. I can't really tell you the moment I knew, but it was there. Clemson had a need – not just a want – at my position, and that is what helped me make the decision."
As a result, he said his expectation is to make an early impact.
"Of course, I am coming in there thinking I am going to play," he said. "I could have gone anywhere in the country. I didn't come in to watch that spot. I feel like I am needed there. I knew there was a weakness there last season. You could watch the games and you were like, 'Wow.' I didn't choose them to sit. I want to come in immediately and compete for a spot."
He said his hope is that Clemson fans get the type of defensive back they will enjoy watching play.
"I don't really try to pattern my game after anyone else," he said. "But I do like Darrelle Revis and Janoris Jenkins. Those two, they are who I play like. I like that kind of style. I can cover the pass down the field or I can come up and hit you in the run and support the run game. It doesn't matter – I have the ability to do both."
Alexander said that some may think he is over-confident or too cocky, and that's ok. Why? Because he is going to out-work all of his doubters, prove everybody wrong, and get the most out of his abilities.
"I am going to work hard, no matter what. My coaches have always said I out-work everybody," he said. "That isn't going to change. I am still going to be me, and I am going to work hard to be the best I can be. My work ethic hasn't changed, and it won't change."