| | |
| --- | --- |
| 5 things to watch during spring practice | |
---
| | |
| --- | --- |
| Monday, March 4, 2013, 10:53 AM | |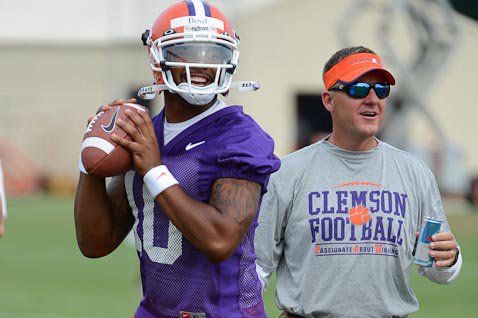 The air around Clemson may still have a little bit of a chill, but spring football practice is here, and the Tigers will get things underway this Wednesday with the first of 14 practices that culminate in a 4 p.m. kickoff in the spring game on April 13th.
To answer the usual questions: Will the practices be open to the fans? No, not unless Clemson head coach Dabo Swinney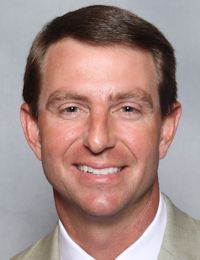 Dabo Swinney
Head Coach
View Full Profile changes his policy all of a sudden. Except for the first practice, in which the media will be allowed to take still photographs or video for the first 20 minutes, all of the practices will be closed to all. What are the dates of the practices? The Tigers will practice on March 6, 8, 9, 11, 13, 25, 27, 29 and April 1, 3, 5, 8, 10 and 11. We don't know the dates of the scrimmages yet. Now, copy and paste this paragraph somewhere, and paste it again when you see the approximately 2000 board posts that will ask those two questions over the next few weeks.
However, the big news will be what happens on the practice fields and in the indoor practice facility over the next month or so, and despite the fact that the Tigers have a ton of talent across the board, there are still some questions that have to be answered.
The following is a list of questions that I want to see answers to this spring, and it differs from a list of position battles. We will also have a list of position battles to watch later this week.
*What is going to happen at left tackle, and will that shake up the rest of the offensive line? All of last season, we heard from the coaching staff about the immense potential of Isaiah Battle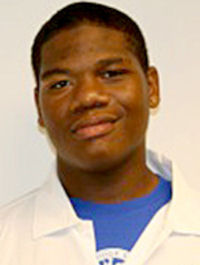 Isaiah Battle
Fr. Offensive Tackle
#79 6-6, 280
St. George, VA
View Full Profile , the 6-6, 280-pounder.Offensive coordinator Chad Morris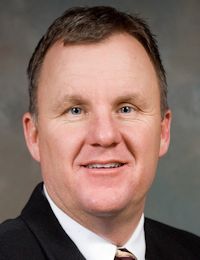 Chad Morris
Offensive Coordinator / QBs
View Full Profile and Swinney each said that Battle was the left tackle of the future, and that he just needed some seasoning. Last spring, the coaches moved left guard Brandon Thomas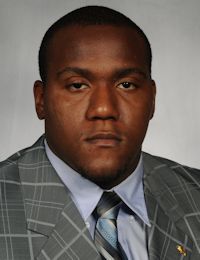 Brandon Thomas
RS Jr. Offensive Line
#63 6-3, 305
Spartanburg, SC
View Full Profile to left tackle, and he acquitted himself well during the 2012 season. The injury to right tackle Giff Timothy in the Chick-fil-A Bowl, however, thrust Battle into the thick of things. The coaches tried Joe Gore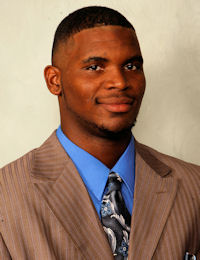 Joe Gore
RS Fr. Offensive Tackle
#73 6-5, 275
Lake Waccamaw, NC
View Full Profile for a series at right tackle, and he was overmatched, prompting them to move Thomas to right tackle and insert Battle into the game to protect quarterback Tajh Boyd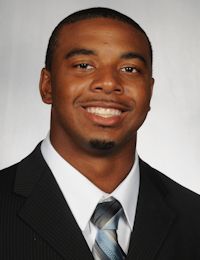 Tajh Boyd
RS Jr. Quarterback
#10 6-1, 225
Hampton, VA
View Full Profile 's blindside. Despite playing against a couple of NFL draft picks and lacking in experience, Battle handled the situation with poise, and did a credible job once he settled in. So what happens this spring? Does Battle get the nod at left tackle to begin the spring? Or, knowing coaches like we do, does Thomas start out at the top of the depth chart at that tackle spot? Whatever the coaches decide, it could have a ripple effect up and down the line. If Battle starts at left tackle, does Thomas move back to left guard over David Beasley

David Beasley
RS So. Offensive Guard
#68 6-4, 315
Columbus, GA
View Full Profile , and if that happens, what happens to Kalon Davis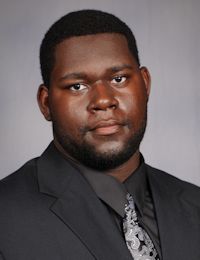 Kalon Davis
RS So. Offensive Guard
#67 6-5, 330
Chester, SC
View Full Profile ? Does Thomas move over to right tackle, the position he played in the bowl game? Or will the coaches decide to let Thomas finish out his senior season at left tackle, with Battle getting snaps in reserve? According to Morris, he doesn't like to substitute on the offensive line with the game in doubt, so will Battle get the necessary number of snaps in order to continue to grow? It all bears watching as the spring progresses.
*Will Tony Steward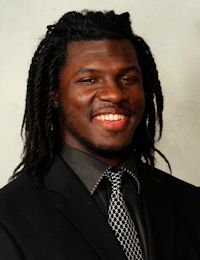 Tony Steward
So. Linebacker
#7 6-1, 235
Hastings, FL
View Full Profile regain the form that made him a 5-star prospect? Steward has battled injury problems throughout his first two years at Clemson, and fans have salivated at the prospect of Steward and Stephone Anthony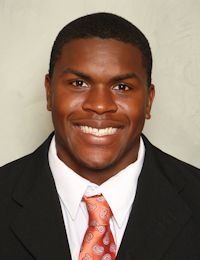 Stephone Anthony
So. Linebacker
#12 6-3, 235
Polkton, NC
View Full Profile on the field at the same time. Many fans groused that Steward's 2012 season was wasted due to the fact that he played just 73 defensive snaps, but Swinney said Steward was invaluable on special teams. He enters his junior season fully healthy for the first time as a Tiger, and Swinney said in a conference call last week that Anthony, Steward and Spencer Shuey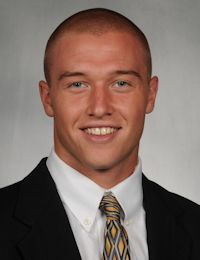 Spencer Shuey
RS Jr. Linebacker
#33 6-3, 230
Charlotte, NC
View Full Profile would battle it out at the MIKE [middle] and WILL [weakside] linebacker spots this spring. Add Kellen Jones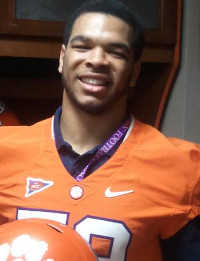 Kellen Jones
So. Linebacker
#52 6-1, 215
Houston, TX
View Full Profile into the mix, and the Tigers have a lot of talent on the second level. Anthony spent two years at the MIKE, but is better suited for the WILL spot that Tig Willard held down each of the last two seasons. If he moves outside, does that mean Steward and Shuey will battle in the middle?
*What impact will Germone Hopper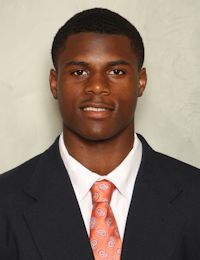 Germone Hopper
Fr. Wide Receiver
#5 6-0, 175
Charlotte, NC
View Full Profile have this season? Hopper redshirted last season, but all of the coaches raved about the speedster's abilities during fall practice last year, as a member of the scout team and his work during bowl practice. From everything we understand, Hopper is the real deal. His body size and style of plays makes him a perfect fit for the slot receiver position, but a certain player by the name of Sammy Watkins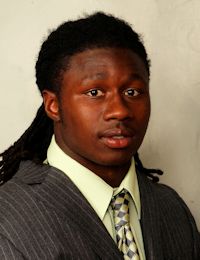 Sammy Watkins
So. Wide Receiver
#2 6-1, 205
Fort Myers, FL
View Full Profile gets the majority of the snaps there, and the ever-reliable Adam Humphries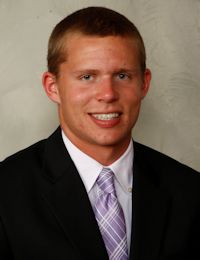 Adam Humphries
So. Wide Receiver
#16 5-11, 190
Spartanburg, SC
View Full Profile is his backup. Will the coaches think about switching Humphries to another spot on the field in order to let Hopper get snaps, or will they let him contribute mainly in the return game until he gets a certain number of snaps under his belt? Wherever he winds up, the guess here is that Hopper will quickly become a fan favorite.
*Speaking of Sammy Watkins, will he regain the form he showed in 2011? In 2012, Watkins put up the kind of numbers a lot of receivers would love to have as he reeled in 57 passes for 708 yards and three touchdowns. However, a suspension to start the year caused him to miss two games, a sickness mid-season led to another DNP and an injury suffered on the second play of the bowl game turned out to be his last snap of the season. He played 252 less snaps in 2012 than he did in 2011, caught 25 fewer passes and finished with 509 fewer yards. Some of that was due to increased attention from opposing defenses, and a lot of passes that went his way in 2011 went to Nuk Hopkins in 2012. There were times when Watkins showed flashes of brilliance and that blinding speed – at Wake Forest for example – but there were also times he looked human and just a step slower than the year before. He also was a non-factor in the return game, returning 20 less kickoffs as the coaches endeavored to keep him healthy. Now that Hopkins is gone, the bullseye is back on Sammy. Can he return to form?
*Can Corey Crawford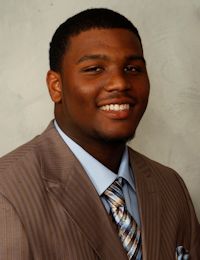 Corey Crawford
So. Defensive End
#93 6-5, 270
Columbus, GA
View Full Profile become the pass rusher the defense needs? Sure, there are questions in the secondary, and we don't know what will happen at linebacker, but the lack of a consistent pass rush hurt Clemson last season. The Tigers are solid at the defensive tackle spot, and the linebackers are talented. As long as everyone is healthy and the 2013 signees arrive on campus without incident, the secondary should be better. But can the coaches find one or two players that can consistently push the pocket and pressure the passer? The most likely candidate is Crawford, who has all of the physical tools to be great. However, he was pushed by Vic Beasley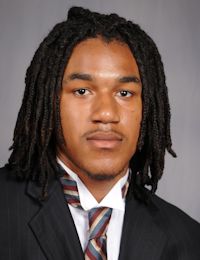 Vic Beasley
RS So. Defensive End
#3 6-3, 225
Adairsville, GA
View Full Profile last season, and Beasley will once again vie for snaps on passing downs. Crawford had just one sack last season, and he will be facing a ton of expectations this season. Can he live up to them?

Tags:
Adam Humphries
,
Brandon Thomas
,
Chad Morris
,
Corey Crawford
,
Dabo Swinney
,
David Beasley
,
Germone Hopper
,
Isaiah Battle
,
Joe Gore
,
Kalon Davis
,
Kellen Jones
,
Sammy Watkins
,
Spencer Shuey
,
Stephone Anthony
,
Tajh Boyd
,
Tony Steward
,
Vic Beasley