TigerNet

is the oldest and largest Clemson Community online with 149,313 members, 54,649 news articles and 27M forum posts.
Clemson vs. Georgia Tech
Clemson, SC - 8/29/2019
52 - 14 W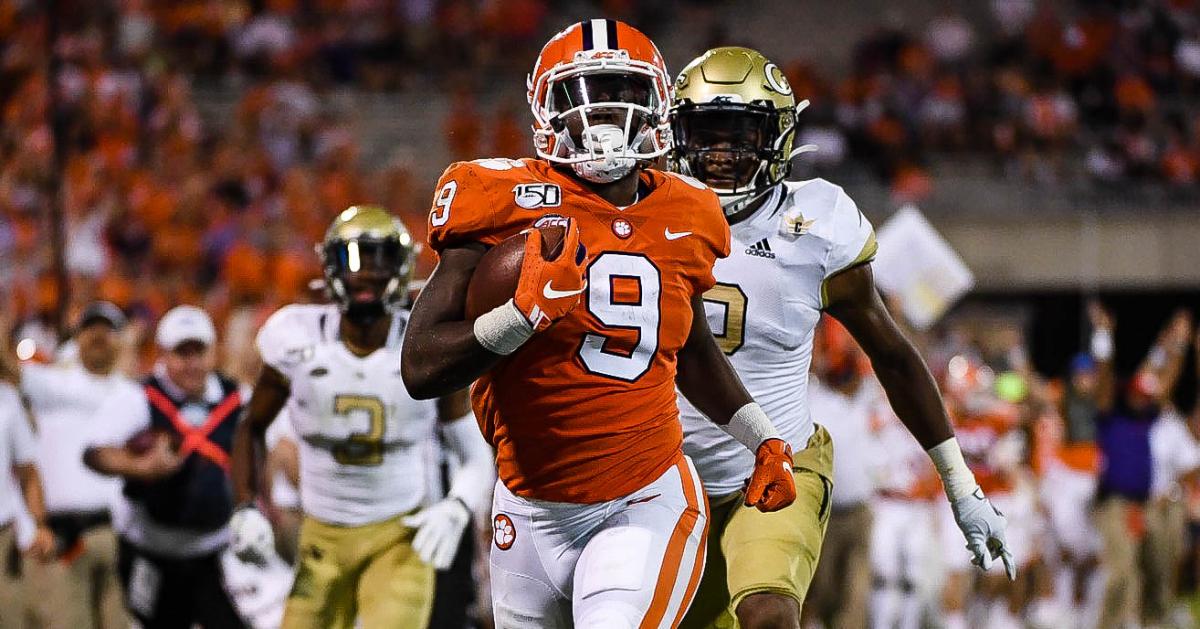 Etienne's big night leads Clemson in 52-14 rout of Georgia Tech
Travis Etienne ran for a career-high 205 yards and Tee Higgins added a long touchdown reception as No. 1 Clemson defeated Georgia Tech 52-14 Thursday night at Memorial Stadium. Clemson improves to 1-0 overall and 1-0 in the ACC, while Tech falls to 0-1 in both categories.