TigerNet

is the oldest and largest Clemson Community online with 150,738 members, 56,159 news articles and 28M forum posts.
Clemson vs. Boston College
Clemson, SC - 9/23/2017
34 - 7 W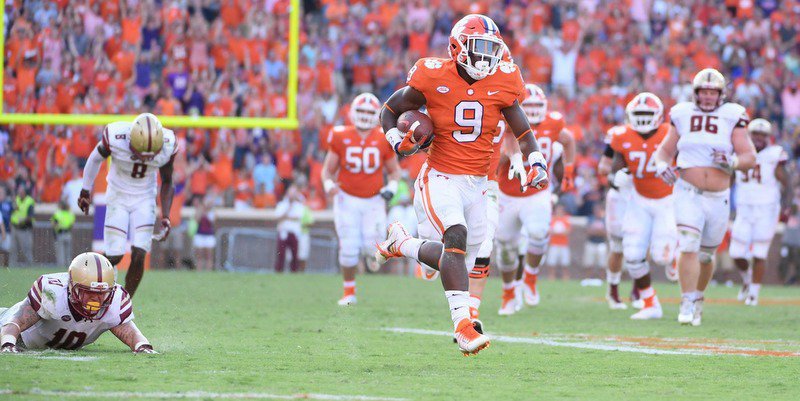 In a Rush: Tigers ride 27-point fourth quarter to win over Boston College
With Clemson's offense struggling to move the ball and score points all afternoon, the Tigers turned to the running game, Tied 7-7 in the fourth quarter against Boston College, No. 2 Clemson (4-0, 2-0 ACC) rushed for 164 yards in the final stanza and scored 27 points en route to a 34-7 victory over Boston College (1-3, 0-2 ACC) in Death Valley Saturday afternoon.