| | |
| --- | --- |
| ESPN Playoff picks drop Clemson out | |
---
| | |
| --- | --- |
| Sunday, September 30, 2018, 8:49 AM | |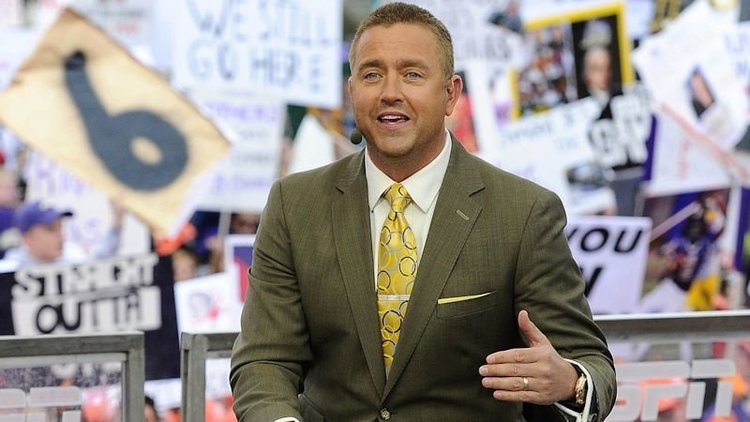 Some uncertainty around Clemson football as we approach midseason has some of those sure College Football Playoff projections out the window.
Saturday saw Dabo Swinney's Tigers claw out a 27-23 comeback win at home over Syracuse down to their third-string quarterback in Chase Brice, after Trevor Lawrence sat out the second half with "concussion-like" symptoms. Brice hit a crucial fourth down throw and had another key run to set up Travis Etienne's third touchdown run of the day for the game-winning score.
ESPN's Kirk Herbstreit revealed the Tigers as being out of his top-4 late on ABC telecast of Penn State and Ohio State, going with a current Playoff of Alabama, Ohio State, Georgia and Oklahoma.
The performance was also shaky enough for ESPN's Andrea Adelson, who was on site for the game, to drop Clemson out of her projected Playoff and move Notre Dame in. Colleague Adam Rittenberg also didn't include the Tigers with a top-four of Alabama, Ohio State, Notre Dame and Georgia. The other two projections have Clemson as a 2-seed and a 3-seed with no Fighting Irish in the field.
The way Clemson pulled out the win impressed two more ESPN analysts in Joey Galloway and Jesse Palmer, who broke down the game on ESPN's College Football Final.
"The adversity they faced - couldn't be worse, right? Bryant is transferring. Lawrence goes down early and now Brice is in the game and he had attempted eight passes in his career," Palmer said. "Throws a pick early in this game. The sky is falling in Clemson. His teammates picked him up. You saw Hunter Renfrow's catch. Etienne running the ball. The defense was outstanding.
"If they reach the playoffs, this win against Syracuse is a defining moment."
That said, Palmer did slot Clemson down to No. 4 behind Alabama, Ohio State and then Georgia. Galloway maintained his status quo of keeping Clemson No. 2 until proven otherwise, with Alabama No. 1, Ohio State No. 3 and Georgia No. 4.
"Clemson proved that they can win games a different way," Galloway said. "They don't have to be explosive throwing the ball. They proved this week with (nearly) 300 yards rushing - they went away from the pass and said, 'Look, we're going to be physical. We're going to run it at you down your throat.' They will win every game for the rest of their season, and hopefully for Clemson, Trevor Lawrence will be back soon."
Clemson returns to action next week at Wake Forest in a 3:30 p.m. kickoff Saturday (ESPN).
ESPN analyst Top-4s
Herbstreit: 1. Alabama 2. Ohio State 3. Georgia 4. Oklahoma
Palmer: 1. Alabama 2. Ohio State 3. Georgia 4. Clemson
Galloway: 1. Alabama 2. Clemson 3. Ohio State 4. Georgia
Adelson: 1. Alabama 2. Ohio State 3. Georgia 4. Notre Dame
Rittenberg: 1. Alabama 2. Ohio State 3. Notre Dame 4. Georgia
Edward Aschoff: 1. Alabama 2. Clemson 3. Ohio State 4. Oklahoma
Chris Low: 1. Alabama 2. Ohio State 3. Clemson 4. Georgia