| | |
| --- | --- |
| Swinney reaches out to Purdue coach with heartfelt message | |
---
| | |
| --- | --- |
| Tuesday, October 25, 2016, 6:07 PM | |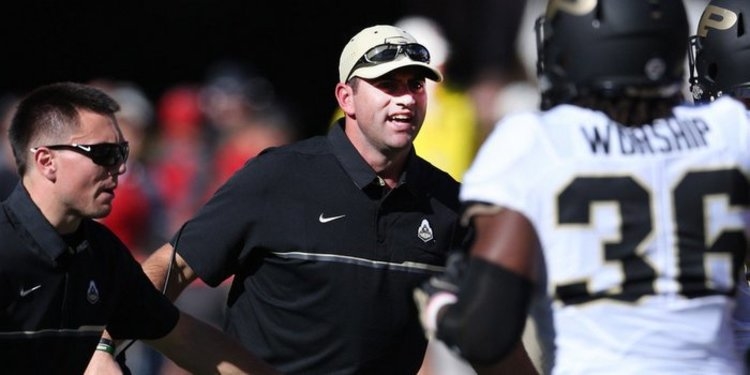 Clemson head coach Dabo Swinney is preparing his third-ranked Tigers for a date with 12th-ranked Florida St. Saturday night in Tallahassee, but that didn't stop him from reaching out Purdue interim head coach Gerad Parker.
Parker was named interim head coach for the Boilermakers after head coach Darrell Hazell was let go on Oct. 16th. There are parallels between Parker and Swinney - Swinney was the wide receivers coach at Clemson when Tommy Bowden was let go in October of 2008. The interim tag was removed after the 2008 season. Parker was the wide receivers coach and recruiting coordinator at Purdue before being given the interim job.
Purdue lost Parker's first game - the Boilermakers led eighth-ranked and unbeaten Nebraska at the half before losing 27-14. Swinney reached out to Parker Monday, something that Parker addressed during his Tuesday press conference.
"And for him to do that — and I don't say that for attention, that's not — and I told the guys that last night. I don't care, he didn't know who he was or whatever, but he knows who our team is now," Parker said. "He watched how hard we played, and for him to reach out and do that in a busy time for him, and what he's going through and spend 26 minutes to talk about the process for what he had to go through and all those things, shows you why Clemson is where they are and why his guys believe in where he's at. Because they do, and after talking to him for 26 minutes, I can tell you right now, there is no accident."
Swinney went 4-3 during his interim season, but has posted an overall record of 82-27, including an appearance in the College Football Playoff's title game last season. Swinney signed a six-year extension with the school last spring.
I talked to Dabo Swinney yesterday. He took 26 minutes to talk to me. That's not for attention. He knows who our team is and reached out.

— Purdue Football (@BoilerFootball) October 25, 2016
That shows you why Clemson is where they are. He noticed some things he liked and some things he went through. It was unbelievable. -Parker

— Purdue Football (@BoilerFootball) October 25, 2016