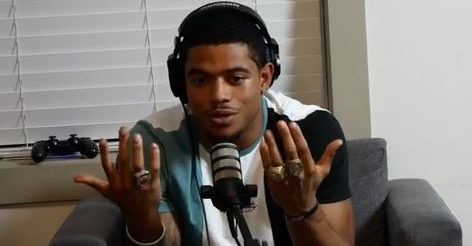 | | |
| --- | --- |
| Clemson safety: "Being a Tiger means everything to me" | |
---
| | | |
| --- | --- | --- |
| Tuesday, July 27, 2021, 11:47 AM | | |
Joseph Charleston was Clemson's first commitment in the 2019 class.
Going into his third season in the Tigers' safety group, Charleston has only embraced that decision more -- a co-starter on the 2021 preseason depth chart.
"It means everything," Charleston said of being a Clemson Tiger on a friend's podcast recently. "I was the first commit so I feel like I fell in love with Clemson right off the bat...Being a Tiger means everything to me. I've probably been committed to Clemson since I was 16. Being from Georgia, it's two hours away. I have a son so I can go back and see him often without having a hard time getting back and stuff like that.
"My family can come up to the games. They have a good relationship with parents on the team. It just worked out. I love the coaches. The fanbase is great. The city of Clemson, they love us. Every time I see a Clemson fan, it's all love. They adore us and it can't get any better than that."
Charleston tallied 55 tackles (third-most on the team) with two pass breakups in 502 snaps over 11 games (six starts) last season.
Watch more from Charleston below: