---
| | | |
| --- | --- | --- |
| Saturday, July 28, 2012, 11:43 AM | | |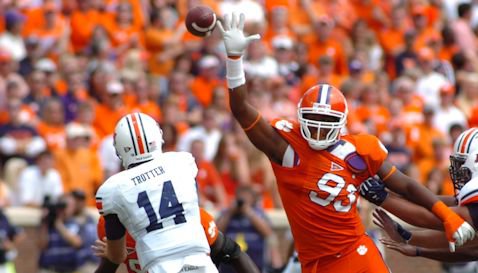 SENECA – Dan Brooks knows he could use youth as an excuse, but Clemson's defensive line coach also knows that excuses aren't an option.
Brooks has to replace three starters on the defensive front, including both defensive tackles following the graduation of Rennie Moore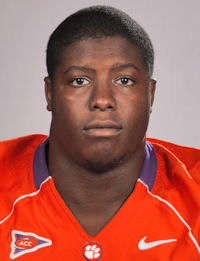 Rennie Moore
Defensive Tackle
#94 6-3, 265
Saint Marys, GA
View Full Profile and Brandon Thompson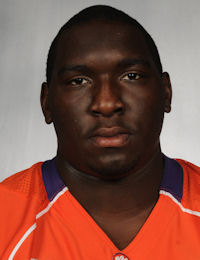 Brandon Thompson
Defensive Tackle
#98 6-2, 310
Thomasville, GA
View Full Profile . Youth will be prevalent on the Tigers' front, especially in the middle.
"Youth isn't an excuse. They know that," Brooks told the media at Dabo Swinney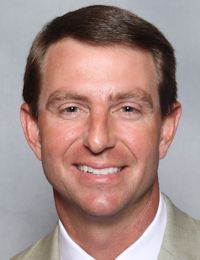 Dabo Swinney
Head Coach
View Full Profile 's golf outing earlier this month. "I wish I had played them more last year. I've always said I want young people to play when they're ready to play, not because they have to play. We played with Rennie and Brandon more than we wanted to. I like to play a lot of people. But right now I feel good about where we are.
"They've had a great summer. I think they've picked up where we left off in the spring. We can't go back to where we were day one of spring practice. We have to go on. So that's my challenge to my guys. And then to be able to throw a D.J. Reader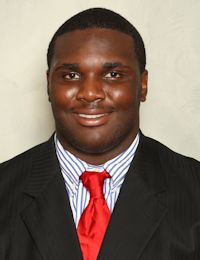 D.J. Reader
Fr. Offensive Line
# 6-4, 330
Greensboro, NC
View Full Profile or a Carlos Watkins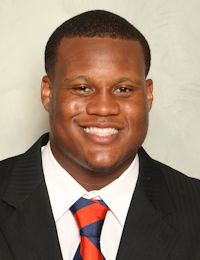 Carlos Watkins
Fr. Defensive Line
# 6-4, 285
Forest City, NC
View Full Profile in that mix, that helps. I feel good about progress. They're young. And you can't buy experience. We have to go good against good as much as we can afford to."
Brooks said he can't remember a time when he has been faced with having so much inexperience in his returning players, but hopes he can instill a toughness in his group.
"Somebody else asked me that, and I don't know that I've been without that bell cow guy," he said. " Tyler Shatley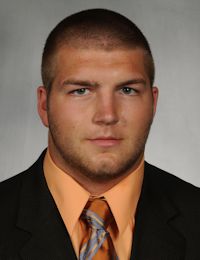 Tyler Shatley
RS Jr. Offensive Line
#43 6-3, 295
Icard, NC
View Full Profile and I had already sat down and talked. He was going to be that guy, the one who had been in the game when it's on the line. I don't know that I've been in a situation where everyone is a sophomore or a freshman. But that's not an excuse. I do feel good about the way they're handling things. I've told them that there's a toughness that has to be about them. They're going to get hit every play. They have to play the game with an attitude. You can be a nice guy and say yes sir and no sir, but when you get out there you better have an attitude."
Expected to step into the breach are DeShawn Williams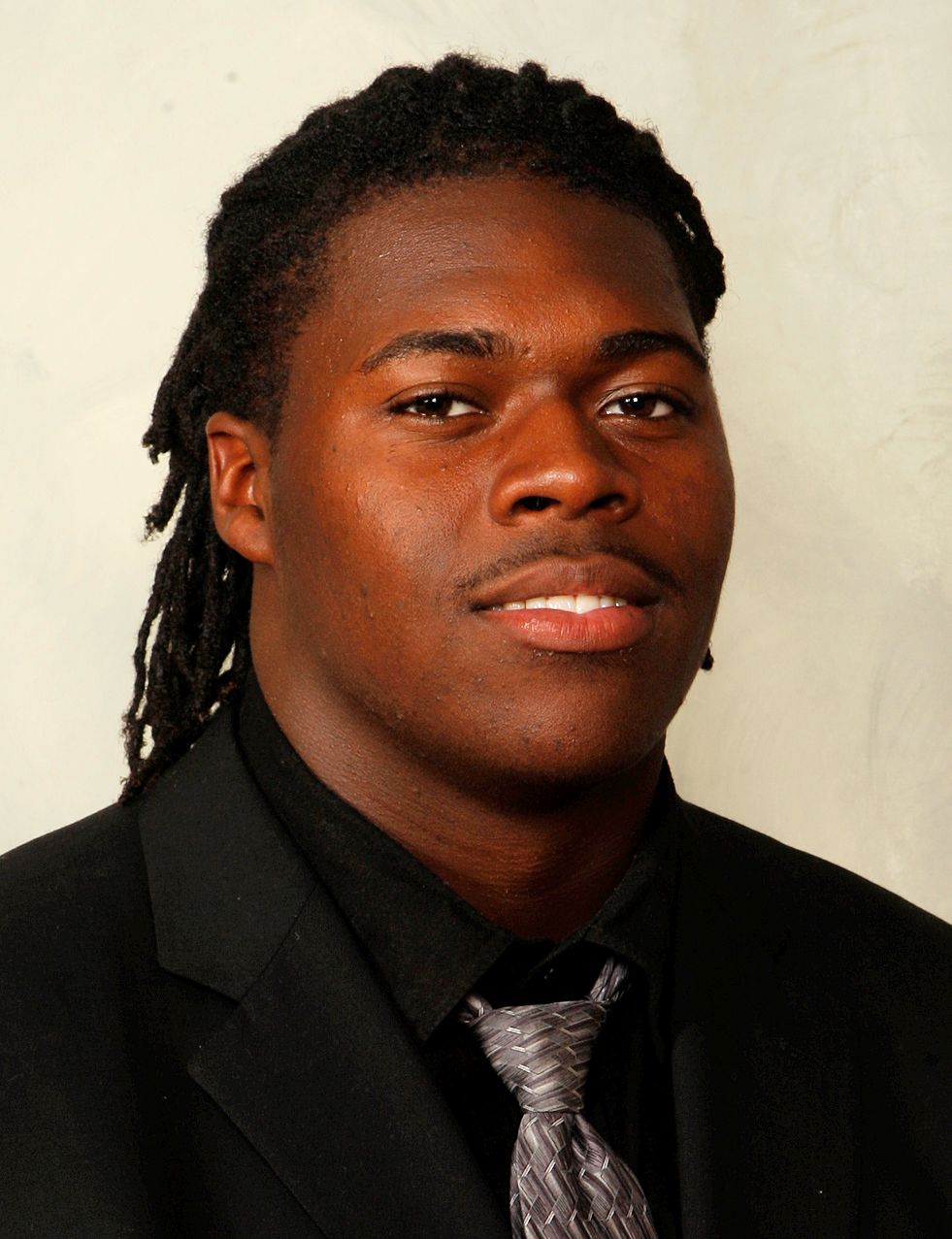 DeShawn Williams
So. Defensive Tackle
#99 6-1, 290
Central, SC
View Full Profile , Tavaris Barnes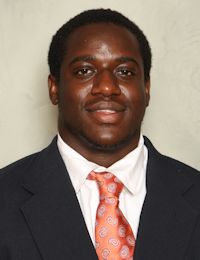 Tavaris Barnes
RS So. Defensive End
#6 6-4, 270
Jacksonville, FL
View Full Profile and Grady Jarrett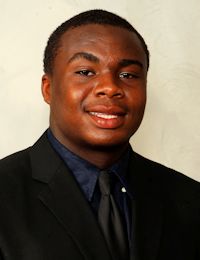 Grady Jarrett
So. Defensive Tackle
#50 6-0, 290
Conyers, GA
View Full Profile , but Brooks reminded the media to not forget about Josh Watson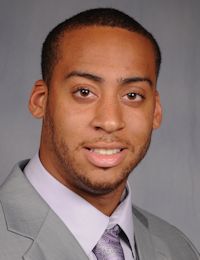 Josh Watson
RS So. Defensive Tackle
#91 6-4, 290
Wilmington, DE
View Full Profile .
"I've got three guys who never missed a beat all spring. Josh Watson is right in the mix now, too," Brooks said. "Those guys, they don't know and I don't know who will take the first snaps against Auburn. Tavaris missed some time in the spring, but those were personal issues he was dealing with, with regard to his family. For Josh, I think he just realizes it's his time. It's not like someone is sitting out there who just magically shows up. A lot of guys will play. He was a highly recruited guy who came in and wasn't quite ready, but I feel good about his progress. I think he's grown up. I think it's that. He sees an opportunity for him now."
Williams and Jarrett appeared to have the edge as starters coming out of the spring, and Brooks was asked what he has seen out of the duo since the end of last season.
"Their strength levels are up. Pad level, strength level, they've improved their game overall,
he said. "DeShawn has some great instincts. He's an instinctive football player. Grady has great strength and great leverage. And Josh Watson has come so far in a year's time. Every part of his game, even off the field, has come a long way. It's his turn. I think we'll all know more about Josh Watson than we ever thought we would after a couple of games. They've all done good things. The biggest thing is that we have to still keep coming with our hands and getting off blocks. I'm pleased with the progress of where we are. We'll see when we walk out there August 3 the type of retention we have."
Barnes came to Clemson as a highly-touted defensive end, but moved to tackle to add needed depth at that spot. Now, with starters Corey Crawford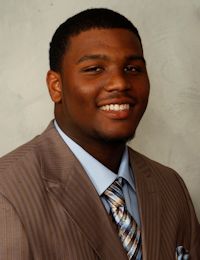 Corey Crawford
So. Defensive End
#93 6-5, 280
Columbus, GA
View Full Profile and Malliciah Goodman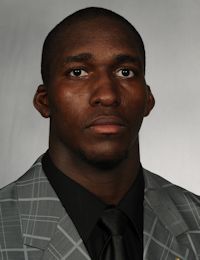 Malliciah Goodman
Sr. Defensive End
#97 6-4, 280
Florence, SC
View Full Profile the only ends that have any experience, Barnes might be forced to move back outside.
"Tavaris may be a guy who can help us outside. He's been there before," he said. "I'm sure Coach [Brent] Venables will talk about that. We want to get the best four and then the next best four. Tavaris has played defensive end and did a nice job for us. He'll be a contributor. But can he help us better outside, because Malliciah is the only experienced guy in the front four. We'll get the best four out there. If Tavaris is one of those four, fine."
Watkins and Reader will have the opportunity to earn playing time in fall camp and won't necessarily redshirt.
"Like I said, I don't want to play a kid because he has to play," Brooks said. "I want him to play because he's ready to play. Last year the load of the snaps went through Rennie, Tyler and Brandon. Tyler moved and is willing to do anything for this football team. He would have been a good, solid player for us but I think he'll be a great player on the o-line.
"Carlos benched 365 yesterday and D.J. benched 400, so they're physically ready to play. But there's no doubt that playing here is different than playing at Grimsley High or Chase High. Those two guys, I think coming in have a chance to help us. Probably Carlos at tackle and D.J. at nose is the way I see it right now without getting on the field with them. You'd love to have five guys. If you can get to that point, that's a good situation to stay fresh."

Tags: Clemson Football
,
Brandon Thompson
,
Carlos Watkins
,
Corey Crawford
,
D.J. Reader
,
Dabo Swinney
,
DeShawn Williams
,
Grady Jarrett
,
Josh Watson
,
Malliciah Goodman
,
Rennie Moore
,
Tavaris Barnes
,
Tyler Shatley