| | |
| --- | --- |
| Top recruit asks Dabo big SEC question | |
---
| | | |
| --- | --- | --- |
| Monday, February 4, 2013, 12:17 AM | | |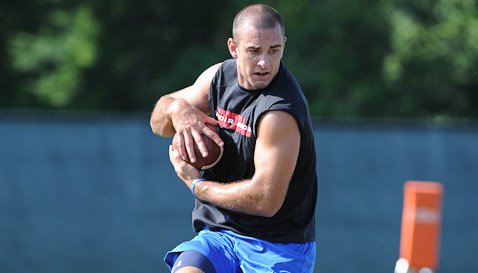 Jeb Blazevich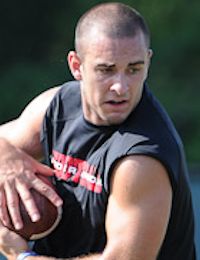 Jeb Blazevich
Tight End
6-5, 240
Charlotte, NC
View Full Profile is the product of a generation that has grown up watching ESPN, and the 2014 4-star tight end prospect out of Charlotte (NC) Christian has heard all of the hype surrounding the SEC.
This past weekend, Blazevich visited Clemson as part of Clemson's Elite Junior Day, and when the recruits got a chance for small Q&A with Clemson head coach Dabo Swinney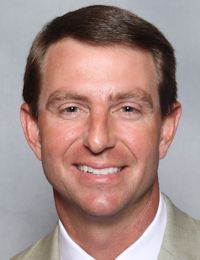 Dabo Swinney
Head Coach
View Full Profile , Blazevich got to ask the question he has wanted to ask for a while.
"We got a chance to ask him some questions, and my first question was something my mom wanted to know," Blazevich told TigerNet Sunday afternoon. "She wanted to know what the players did on Sundays. But then I asked him what I wanted to know. I said, 'Coach, a lot of us are also looking at SEC schools. In your opinion, what is the difference between Clemson and those SEC schools?' "
Swinney had his answer at the ready – the Tigers have gone head-to-head against the SEC during recruiting this recruiting cycle, with SEC teams touting the conference while Clemson touts Clemson.
"He explained how the media, especially the bigger media, they pump up the entire SEC to be something they aren't," Blazevich said. "He said, 'Look at Kentucky and some of the other schools in that conference and they haven't won a lot.' He said 'We beat LSU and beat Auburn this year. It's the program that matters, not the conference. We are basically an SEC team because of our schedule.' "
Blazevich said he hasn't heard any negative recruiting from those SEC schools – not about Clemson specifically – but says the SEC does talk about the brand of the conference.
"I haven't really heard any negative recruiting," he said. "I guess that's a blessing, because I don't want to hear that. But they are going to play to their strengths, because they know all of these high schools kids are hearing about how good the SEC is. There are some good teams in that league, but there are some bad ones, too. They will say that they are real-man football, and the best conference in America, and it pumps you up and makes you think, 'This is the best. I have to be a part of it.' "
Blazevich said Swinney then went into even more detail.
"He told us that the last couple of years, only a couple of teams have been winning the titles," he said. "It's been Alabama and LSU and Florida. But he said look at Clemson and Georgia – Clemson has one national title and so does Georgia. But Georgia gets all of the publicity because of the conference."
Blazevich said each recruit has to make up his mind to do some research, and they will understand what Clemson has to offer.
"You watch ESPN and you feel like all of the explosive plays and players come out of the SEC," he said. "But that isn't the case. Clemson is the best team in the ACC, and they have had some great players. You have to look at the program, not the conference. Just look at the program, and forget all about the SEC and the ACC."