---
| | |
| --- | --- |
| Friday, July 5, 2013, 11:00 PM | |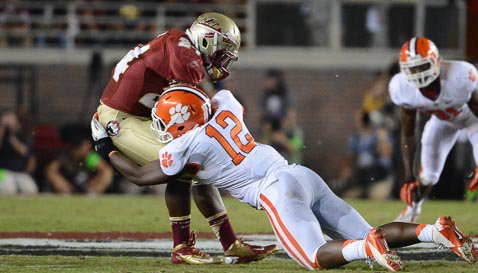 Expectations for the 2013 season are high, higher than at any point in recent memory. However, if the Clemson Tigers are to reach those expectations, several players have to reach their potential and have the kind of season that was envisioned when they were recruited.
In other words, it's time to step up. The players know it. The coaches know it. The media knows it. The fans know it.
Some of these players haven't been in the forefront in the past because players have been in their way – Rod McDowell has played behind NFL players like Jamie Harper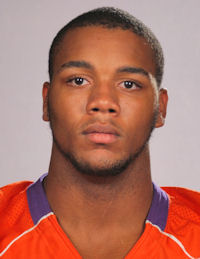 Jamie Harper
Running Back
#8 6-0, 235
Jacksonville, FL
View Full Profile , C.J. Spiller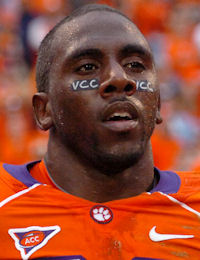 C.J. Spiller
Pro Running Back
#28 5-11, 195
Lake Butler, FL
View Full Profile and Andre Ellington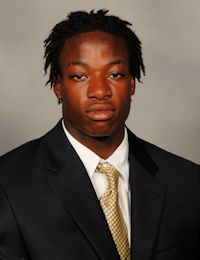 Andre Ellington
Running Back
#23 5-10, 195
Moncks Corner, SC
View Full Profile . Others simply haven't taken put it all together on the collegiate level and had the kind of season they want.
Now is that time, and today we take a look at the defense.
*MLB Stephone Anthony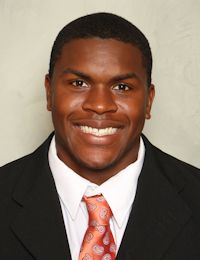 Stephone Anthony
Jr. Linebacker
#12 6-3, 235
Polkton, NC
View Full Profile - Anthony battled against Corico Hawkins (now Wright) in his first year at Clemson, won the starting job last season in fall camp and then was replaced by Spencer Shuey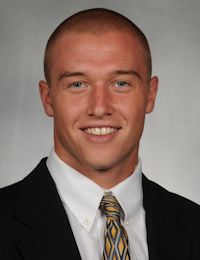 Spencer Shuey
RS Sr. Linebacker
#33 6-3, 230
Charlotte, NC
View Full Profile at mid-season. Anthony suffered a broken bone in his hand early in the season that set him back, but still finished with 77 tackles, good for fourth on the team.
The coaches moved Shuey to the outside in the spring, and defensive coordinator Brent Venables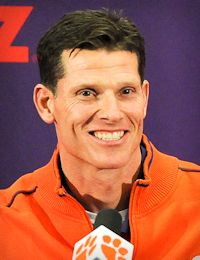 Brent Venables
Defensive Coordinator / Linebackers
View Full Profile raved about Anthony's progress. He added muscle and weight in the off-season, and he certainly looks the part of a big-time middle linebacker.
If the Tigers are to make significant strides defensively, Anthony has to make those same kind of strides and be the leader of the defense.
*The entire secondary - I tried to think of one or two players in the secondary that need to step up, but the truth of the matter is the entire secondary needs to up its game. There were injuries galore last year – Bashaud Breeland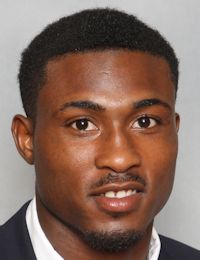 Bashaud Breeland
RS Jr. Cornerback
#17 6-0, 195
Allendale, SC
View Full Profile , Darius Robinson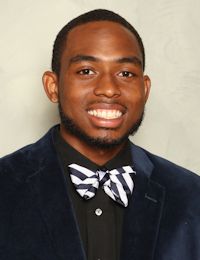 Darius Robinson
Cornerback
#21 5-10, 175
College Park, GA
View Full Profile , Garry Peters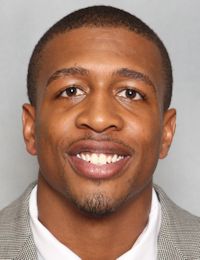 Garry Peters
RS Jr. Defensive Back
#26 6-0, 195
Conyers, GA
View Full Profile and Martin Jenkins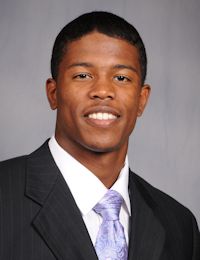 Martin Jenkins
Cornerback
#14 5-10, 180
Roswell, GA
View Full Profile all missed significant time in 2012, and Jenkins missed the entire season.
The Tigers have a shot at being special this season, but new secondary coach Mike Reed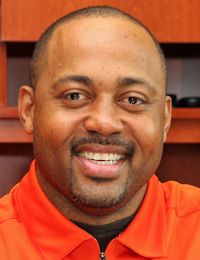 Mike Reed
Defensive Backs Coach
View Full Profile needs to find two corners that can both tackle and cover, and new safeties Travis Blanks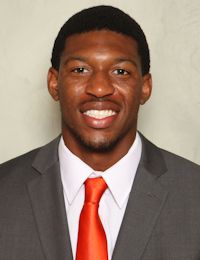 Travis Blanks
So. Defensive Back
#11 6-1, 190
Tallahassee, FL
View Full Profile and Robert Smith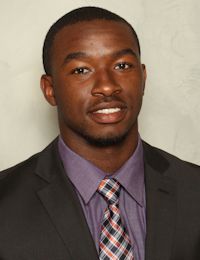 Robert Smith
Jr. Safety
#27 5-11, 210
St. George, SC
View Full Profile have to eliminate the blown coverages and big plays that have been back-breakers in big games.
*DE Corey Crawford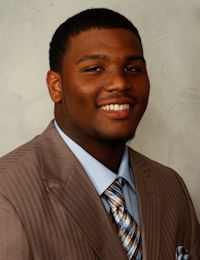 Corey Crawford
Jr. Defensive End
#93 6-5, 270
Columbus, GA
View Full Profile - Crawford reminds me a lot of former Tiger Andre Branch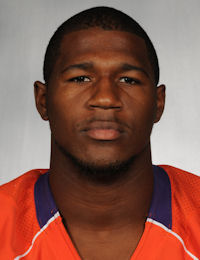 Andre Branch
Defensive End
#40 6-5, 260
Richmond, VA
View Full Profile – the talent and the athletic ability were always there for Branch, but it took until his senior season to finally break out. Crawford spent one season behind Branch after spending a year at Hargrave Military Academy, but was the starter a year ago and registered just one sack. Oddly enough, that is his only sack in 440 career snaps. He does have eight tackles for loss, six last season.
Against South Carolina in the regular season finale, we saw what happens when you can't get consistent pressure on the quarterback and the secondary struggles with coverage – the opponent converts on third down and keeps drives alive.
There will be a new starter on the other side of the line – maybe Vic Beasley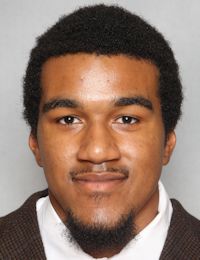 Vic Beasley
RS Jr. Defensive End
#3 6-3, 225
Adairsville, GA
View Full Profile – but Crawford needs to turn into the playmaker Clemson coaches envisioned.
*P/KOS Bradley Pinion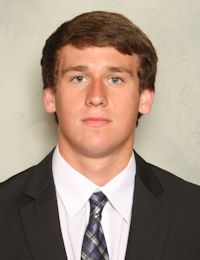 Bradley Pinion
So. Punter
#92 6-6, 230
Concord, NC
View Full Profile - Pinion saw part-time duty as the kickoff specialist and punter last season, backing up Spencer Benton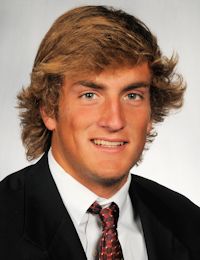 Spencer Benton
Punter / Kicker
#13 6-1, 195
Myrtle Beach, SC
View Full Profile at both spots. He punted nine times for a 39.4 yard average, but showed the big leg on a 51-yarder against Furman. The hope is that Clemson won't have to punt much, but he has big shoes to fill after Clemson fans have seen Dawson Zimmerman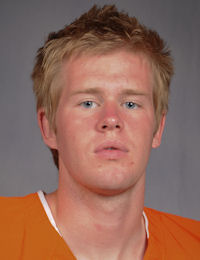 Dawson Zimmerman
Punter / Kicker
#96 6-2, 205
Lawrenceville, GA
View Full Profile and Benton.
Now, it isn't that Pinion hasn't lived up to expectations or has failed – he was simply behind a pretty good player last season. Now the job is his, and he needs to be the player coaches thought he was coming out of high school. I think he can.
However, Pinion's true value may lie in kicking off. When the Tigers failed to kick it off through the end zone last season, bad things happened. Think back to Florida St. If Pinion can find the consistency to make opponents start at the 25-yard line every time, he earns his scholarship and more.

Tags: Clemson Football
,
Andre Branch
,
Andre Ellington
,
Bashaud Breeland
,
Bradley Pinion
,
Brent Venables
,
C.J. Spiller
,
Corey Crawford
,
Darius Robinson
,
Dawson Zimmerman
,
Garry Peters
,
Jamie Harper
,
Martin Jenkins
,
Mike Reed
,
Robert Smith
,
Spencer Benton
,
Spencer Shuey
,
Stephone Anthony
,
Travis Blanks
,
Vic Beasley