| | |
| --- | --- |
| Tiger Tidbits - Auburn Edition | |
---
| | | |
| --- | --- | --- |
| Wednesday, August 29, 2012, 10:56 AM | | |
CLEMSON – Did I mention that this is game week?
TigerNet has been in and around the WestZone this week conducting player and coach interviews, and even doing a little talking behind the scenes to try and get a feel for exactly how this season will go. As a result, we have lots of tidbits from things that are happening with the program that we want to tell you about in this first edition of Tiger Tidbits, something we hope becomes a regular part of TigerNet's coverage.
*Let's start off with a note about Mike Bellamy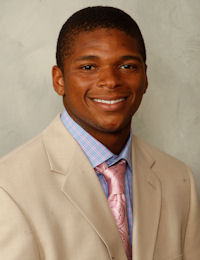 Mike Bellamy
Running Back
#5 5-10, 175
Nocatee, FL
View Full Profile , Clemson's former running back who was dismissed from the team and the school because of grades in the late spring. He enrolled in a school in Mississippi, but ran into a discipline problem there and left that program. He ended up at Eastern Arizona College in Thatcher. Arizona, and his first carry as a Gila Monster replicated what he did against Troy last season in the first carry of his Clemson career. Against Troy, he exploded around left end for a 75-yard touchdown run. Last Saturday, in the Gila Monster's first game of the season – against Pueblo Steel – Bellamy took the first play from scrimmage and romped 70 yards for a touchdown in their 61-7 win.
*Defensive back Martin Jenkins
Martin Jenkins
Jr. Cornerback
#14 5-10, 180
Roswell, GA
View Full Profile is supposed to have surgery later this week or early next week on what Clemson head coach Dabo Swinney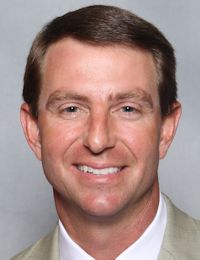 Dabo Swinney
Head Coach
View Full Profile called a sports hernia. However, I am hearing that it is more of a problem with the groin than the hernia, which also needs to be fixed. Either way, there is no way Jenkins could have played this season, but he expects to be healthy and might even be able to participate in bowl practices.
*Offensive coordinator Chad Morris
Chad Morris
Offensive Coordinator / QBs
View Full Profile brings up Hot Rod McDowell almost every time we talk to him, and I get the feeling we might see McDowell a lot this season. I know that McDowell has been told to "get ready" and that he is in for a fun season. There is no denying McDowell's speed – we've seen it plenty of times in the spring games – but he has struggled with consistency, pass protection and ball security. If he has fixed those issues – and we are hearing he has had made great strides – he could be a weapon this season.
*Every season, we hear how things are going to be different, how things are going to be better and how things have turned the corner in one area of the program or another. This year is no exception, and I tend to take a lot of what I hear at nothing more than face value, especially where players are concerned. However, this pre-season has been different in that I get the sense these defensive players are more excited about this season – and confident – than at any point I can remember. These players really feel like the defense is going to be a strength this season. Granted, there are areas of concern, including depth in the secondary. An injury at corner could be crippling, for instance. But I asked one player this morning about the defensive tackles and why there is so much confidence about that position, and he responded that he has never seen a group work harder or take coaching like the current crop of tackles. I am still going to wait and see this group in action before I get too excited, but I have been hearing some very encouraging things.
*Speaking of Venables, I had one offensive player tell me that that he was walking with two other players outside the WestZone, and they ran into Venables. Being naturally curious, they asked Venables if there was a huge difference between the talent he had at Oklahoma and what he has at Clemson. His answer was no. Venables told the group he actually might have a little more speed at Clemson.
*Another area of concern has been the offensive line, but this is another group that has gotten better because of the competition. Don't look now, but Clemson is actually starting to build some depth on the line, and Chad Morris has mentioned to us that eight, nine or even ten players could see action against Auburn. I am also factoring in the fact that the running backs tell me – to a man – that this year's group is going to be good, especially when they get some experience.
*I ran into Mike Money – Clemson's Director of Marketing – in Death Valley Tuesday and we had a brief conversation about all of the upgrades the stadium has seen, including the new video boards, cell phone boosters, etc. If you haven't made it into the stadium or been around in the last few weeks, the place looks amazing after Clemson spent $3.8 million in upgrades. We are going to have an article later this week that includes an interview with Money about what Clemson fans can expect for the Ball St. game.
*An intriguing side note to the Clemson-Auburn opener is defensive tackle and 2013 prospect Montravius Adams, one of the top players in the nation at his position. While the loser certainly won't be out of the running for Adams' services, a win certainly helps the winner. Adams has narrowed his recruiting focus down to Clemson and Auburn, and he likely won't make a decision any time soon. However, he will be in attendance Saturday night, and I am sure he will have more than a passing interest in the festivities.
*There are a ton of storylines for Saturday's game, but one of the more intriguing ones is the matchup between Clemson's Chad Morris and new Auburn defensive coordinator Brian VanGorder. I just find it interesting that three years ago, Morris was a head coach in high school, while VanGorder was the defensive coordinator for the NFL's Atlanta Falcons. Morris's star has been steadily on the rise, and Saturday night's chess match between the two should be fun to watch.
*I spoke for a few moments with quarterback Tajh Boyd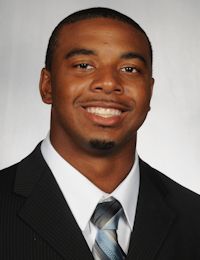 Tajh Boyd
RS Jr. Quarterback
#10 6-1, 225
Hampton, VA
View Full Profile earlier today, and he told me (for a story we are going to run later this week) that one of the biggest things he has had to work on this camp is not being a spectator during and after a play. Morris wants the tempo to run so fast that he wants Boyd trailing the play, and in a position at or near the line of scrimmage when the whistle blows so he can get the next play from the sideline.
*Another interesting matchup for me in Saturday's game is who lines up against Auburn tight end Philip Lutzenkirchen, the 6-5, 256-pound senior who only has 44 receptions for 489 yards in his career, but figures to be a big part of Auburn's offensive game plan this season. My question is who covers him Saturday? Clemson's best coverage linebacker might be
Stephone Anthony
Stephone Anthony
So. Linebacker
#12 6-3, 235
Polkton, NC
View Full Profile
, but he is needed in the middle. Will
Quandon Christian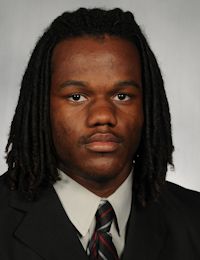 Quandon Christian
RS Jr. Linebacker
#34 6-2, 225
Lake View, SC
View Full Profile
be in charge of covering Lutzenkirchen, or will
Travis Blanks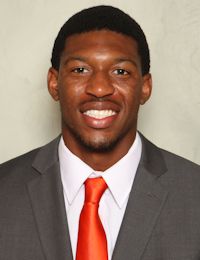 Travis Blanks
Fr. Defensive Back
#11 6-1, 190
Tallahassee, FL
View Full Profile
get a chance to show his stuff right away?
*I know a lot of people have asked, so in case you didn't know, Clemson is the visitor for Saturday's game. Supposedly, the folks at Chick-fil-A have asked that Auburn wear blue for the game and that Clemson wear their orange jerseys.
*Finally, a quick quote from Clemson center Dalton Freeman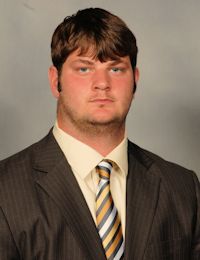 Dalton Freeman
Gr. Center
#55 6-5, 265
Pelion, SC
View Full Profile , who was asked the thing he remembers most about Clemson's 2008 game against Alabama in the Georgia Dome.
"Not a lot of good things," Freeman said. "I remember thinking it was a good year to get red-shirted after I saw Terrence Cody run out of the tunnel. It was a humbling night for us. We were very well-projected that year and came out and got humbled very quick. But since then, Coach Swinney has changed the foundation."