| | |
| --- | --- |
| Thomas remembers the embarrassment of Clemson's 2011 trip to Raleigh | |
---
| | |
| --- | --- |
| Wednesday, September 18, 2013, 6:08 PM | |
CLEMSON – Brandon Thomas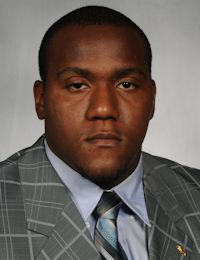 Brandon Thomas
Gr. Offensive Line
#63 6-3, 305
Spartanburg, SC
View Full Profile remembers his last trip to Raleigh two years ago, and it's a memory that he chooses to use as
motivation.
In that game in Carter-Finley two years ago, Thomas got his first career start at left tackle in the place of Phillip Price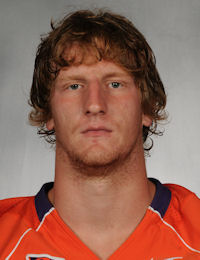 Phillip Price
Offensive Tackle
#79 6-5, 315
Dillon, SC
View Full Profile . Price suffered a sprained right MCL in practice the week before the game, and Thomas got the start in place of the senior.
Thomas had started the previous seven games at left guard, and he was replaced by senior David Smith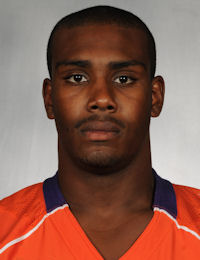 David Smith
Offensive Tackle
#73 6-5, 310
Greenville, SC
View Full Profile at the guard spot.
The results weren't pretty, as neither player played well – quarterback Tajh Boyd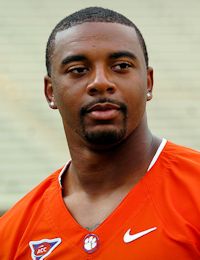 Tajh Boyd
RS Sr. Quarterback
#10 6-1, 225
Hampton, VA
View Full Profile suffered a season-high six sacks and the offense mustered just 337 total yards, its second-lowest total of the season as the unranked Wolfpack pulled of the 37-13 upset of the 7th-ranked Tigers.
"I had been practicing at that position a short period of time, and I came in and I tried to play to the best of my ability and it didn't work out all that well. Later on, during the season I progressed and I got better," Thomas said this week. "We practiced all week trying to be the best team. We just felt like we didn't play to the best of our ability. That day they just beat us, and they were better than us that day. But I feel like we learned a lot from that day, and that helped us get to where we are now."
Thomas, who now has a solid grip on the left tackle spot, said that the older players use that game from 2011 as proof that losing focus can get you beat.
"We have to mention it. Last time we were up there, we didn't play too well. But it's not something we are focused on going into this game," he said. "We are trying to play to our abilities right now, because we are a different team now, and I think everybody will see that in the way we play. I am sure they [the younger players] have seen the game. Maybe they didn't experience like we did, and know the feeling of being in that type of situation, but being around us they know it is something serious and they can't take this game lightly."
The starting five on the offensive line drew the ire of offensive coordinator Chad Morris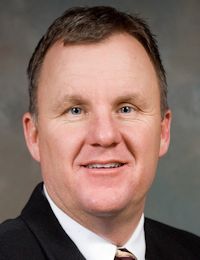 Chad Morris
Offensive Coordinator / QBs
View Full Profile for their effort in Clemson's win over South Carolina St. in week two, and Morris promised that practices would be harder than the games.
Morris told the media this week that he strained the offensive line during the bye week, and he hopes it pays dividends Thursday night when the Tigers travel back to Raleigh for a primetime matchup with the Wolfpack on ESPN.
"You have to put them in adverse situations. You have to push them and challenge them and coach them hard and put them up against the wall a little bit," Morris told TigerNet Monday. "You still have to love them. But to get to where we want to go, we have to put our guys in a tough situation in practice to where the games are easy."
Thomas said that Morris delivered on his promise.
"During the bye week, we had some tough practices. I think that is what we needed considering the games we had before. I think we have progressed well coming into this game," Thomas said. T"here were tough practices, and that actually helped us. We are better this week because of last week. It put us through the fire again, just like camp. I think we will be ready for this game."