---
| | | |
| --- | --- | --- |
| Wednesday, August 14, 2013, 2:32 PM | | |
CLEMSON- The Tigers' secondary is finally getting healthy, but the depth at tight end continues to dwindle.
Going into the spring, Clemson had five tight ends: Sam Cooper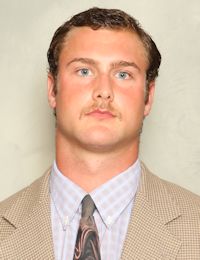 Sam Cooper
RS Jr. Tight End
#86 6-5, 250
Brentwood, TN
View Full Profile , Darrell Smith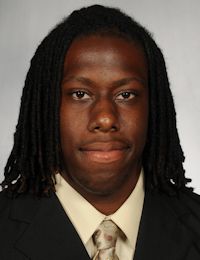 Darrell Smith
Gr. Fullback
#40 6-1, 250
Gadsden, AL
View Full Profile , Stanton Seckinger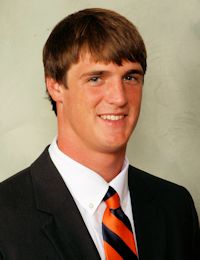 Stanton Seckinger
RS So. Tight End
#81 6-4, 210
Isle of Palms, SC
View Full Profile , Jay Jay McCullough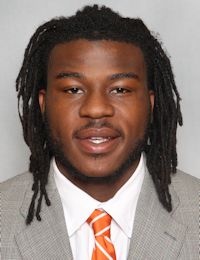 Jay Jay McCullough
RS Fr. Tight End
#89 6-3, 230
Fort Mill, SC
View Full Profile and Jordan Leggett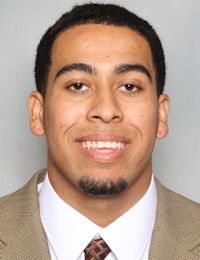 Jordan Leggett
Fr. Tight End
#16 6-6, 235
Navarre, FL
View Full Profile .
Now there are three, and Smith is considered more of a blocking tight end/H-back/fullback that receiving threat.
Leggett, the freshman tight end, injured his knee on a routine tackle during a situational scrimmage on Wednesday, leaving head coach Dabo Swinney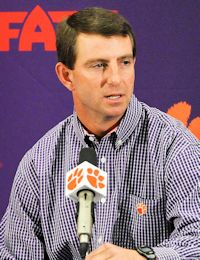 Dabo Swinney
Head Coach
View Full Profile less than optimistic.
"He just caught a pass, turned and ran. It was a normal looking tackle," Swinney said after Wednesday's practice. "The next thing you know, he was laying there hurt. They hauled him off so we'll see. I haven't had a chance to get in there with [trainer] Danny [Poole] yet, but it didn't look good on the field."
With a lot of unknown surrounding Leggett and Cooper, Swinney said he is concerned about the lack of depth at one of the most important positions on the offense.
"We are just so thin at tight end," Swinney said. "Most people really don't understand how important that position is and it's probably the most difficult position to play outside of quarterback. I'm very encouraged because we're going to get Coop back sooner rather than later. We're going to get him back in a relatively short amount of time, whereas we thought it was going to be November. He should be back no later than October one. "
Swinney said that tight end is second in importance to only the quarterback position so it is important to continue bringing Seckinger, McCullough and full back Darrell Smith along.
"We are just very thin there. Darrell Smith has been awesome and probably as important as Tajh to our offense," Swinney said. "We've got to keep Darrell healthy and ready to go. He is that important to what everything that we do. He brings that toughness that we need. Seckinger is developing and coming on. Jay Jay has never played. Leggett got hurt today. We don't know how bad his knee is. We sent him off to check him out. If he's hurt then you are really, really thin at that position. I like the players that we've got, but I'm concerned about our depth, but we've got to make sure we can get those guys to the game. Hopefully, Jordan is not serious and we can get him back and just keep bringing Coop along."
If Cooper and Leggett aren't able to play, Swinney will be forced to look to the offensive linemen for help.
"We rarely ever don't have a tight end in the game," Swinney said. "If Jordan is out and we only have three guys, then we are obviously going to have to get somebody else ready whether it's moving an extra OL or somebody to allow us to do what we need to do. Those guys are capable and playing at a high level for us. We just don't have enough bodies."
Because of his weight gain, tight end convert Eric Mac Lain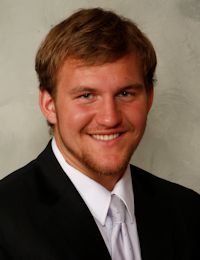 Eric Mac Lain
RS So. Offensive Line
#78 6-3, 260
Hope Mills, NC
View Full Profile won't be an option, but red-shirt freshman Patrick DeStefano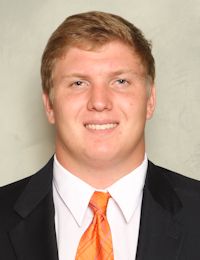 Patrick DeStefano
RS Fr. Offensive Line
#71 6-5, 275
Spartanburg, SC
View Full Profile might be forced to move.
"He [Mac Lain] could obviously do anything in our run game, but he's 300-plus," Swinney said. "You look at a guy like DeStefano who is very smart, understands our system inside and out and moves well enough to help you in the run game and things you need to do. Obviously he wouldn't be a factor in the passing game. We just need some depth at the position."
Other notes
On getting the back up quarterbacks work
"Tajh [Boyd] will work some. We're very comfortable with where he is. We want him and his arm to be fresh. That's one of our notes that we made last year. Last year we pushed him a little hard, and we want to pull back a little right about now just as far as his reps throwing the ball so that when we get to the first of next week he's got some spring in his arm and in his legs. Plus, all of those other guys need work. Cole [Stoudt] and Nick [Schuessler] and Donnie [McElveen] can't get enough work. That's what we've got and those guys need some high quality reps. The more we can do of that over the next couple of days, we need to do it."
On Cole Stoudt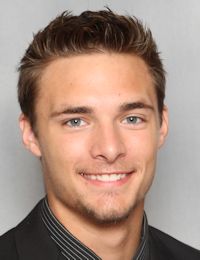 Cole Stoudt
Jr. Quarterback
#18 6-4, 205
Dublin, OH
View Full Profile
"Cole is confident. He has played. He's been there. He's a junior and he's handled himself that way. He doesn't flinch. He knows what we're doing and he has a good understanding of what we're doing. I'm confident that we can win with Cole."
On the unity along the offensive line
"We call them the union. That's their nickname. The word unity comes from that. You want them to be a unified group that has each others back and looks out for one another. They have grown to be a very close group. They do a lot of things together. They move like a herd of cattle whenever they go anywhere. That's encouraging especially because there are only two seniors so you have a lot of guys that will be around here for a few years after only losing one last year. They are maturing. Tyler Shatley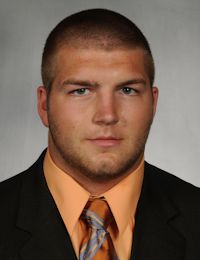 Tyler Shatley
Gr. Offensive Guard
#62 6-3, 295
Icard, NC
View Full Profile in particular has really become a rock for us. Brandon Thomas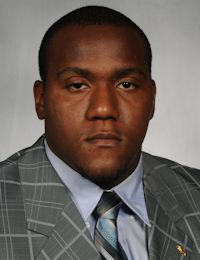 Brandon Thomas
Gr. Offensive Line
#63 6-3, 305
Spartanburg, SC
View Full Profile has been really solid."
On the progress of Sam Cooper and Chad Kelly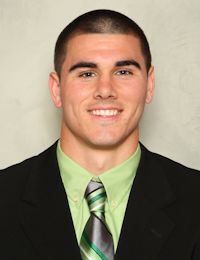 Chad Kelly
RS Fr. Quarterback
#11 6-2, 210
Buffalo, NY
View Full Profile
"Right now, we expect those guys to be back no later than October one, maybe even in September. They have great bodies. They have worked relentlessly and poured themselves into the rehab. I knew they would because it's the way they are. It's in their DNA. They are cutting and planting. It's amazing to see where they are now."
On Isaiah Battle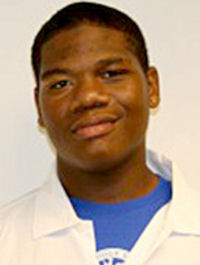 Isaiah Battle
So. Offensive Tackle
#79 6-6, 280
Brooklyn, NY
View Full Profile
"He's a little banged up. He's been a little gimpy the last couple of days with tendonitis in his knee. Battle isn't going to beat out Brandon Thomas. That's a pipe dream. He just isn't. that would be like saying Mike Williams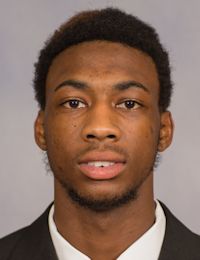 Mike Williams
Fr. Wide Receiver
#7 6-5, 205
Vance, SC
View Full Profile saying he's going to come in and beat out Sammy Watkins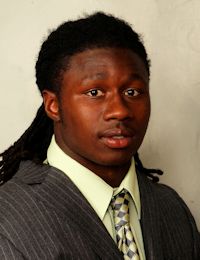 Sammy Watkins
Jr. Wide Receiver
#2 6-1, 205
Fort Myers, FL
View Full Profile this year. Mike Williams is going to be as good of a player as we've had here, but it's just not happening. In Battle's situation – if he improves – whenever the light comes on and he's one of those five then we have some flexibility. We don't have a lot of flexibility with Isaiah. He's going to play one spot and that's tackle. We have flexibility with other guys like Brandon, [Ryan] Norton and DeStefano. Even Giff [Timothy] gives us flexibility."
On Brandon Thomas starting the Georgia game at left tackle \
"Unless something drastically changes, he's [Thomas] the guy that gives us the best chance to win and that's not going to change in the next couple of weeks."
On David Beasley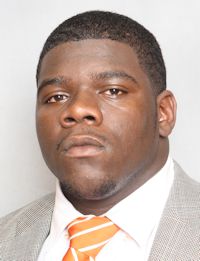 David Beasley
RS Jr. Offensive Guard
#68 6-4, 315
Columbus, GA
View Full Profile
"It's competitive everywhere, but the guy that has had the best camp is Beasley. I think Robbie [Caldwell] changed his name from the ugly duckling to the sexy swan. You never know what Robbie is going to say. David Beasley has had a great camp. He came back in great shape. Outside of Shatley, David has probably been the most pleasant surprise of camp. We are just most pleased with him and his performance and mental preparation. He has been very focused and made very few mental mistakes. He's very physical. He's a train and once he gets his hands on you, it's over."
On the competition at left guard
"Kalon [Davis] has had a really good camp. We feel pretty good about where we are at left guard. We moved Mac. Mac has worked at both tackle and guards spots. He's really come on. Shaq has really come on and made himself a factor again. Joe Gore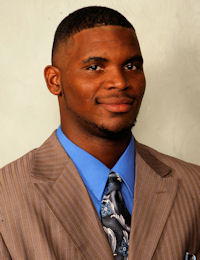 Joe Gore
RS So. Offensive Tackle
#73 6-4, 275
Lake Waccamaw, NC
View Full Profile is coming on, but he has been down the last couple of days with knee tendonitis."
On the competitions at right tackle and center
"Giff is probably the guy that needs that fire under him a little bit. I'm not displeased with Giff. I trust Giff. Same thing at center. We've been a little inconsistent at center, not bad, but not the perfection that we're looking for. [Jay] Guillermo is pushing and Norton is competing, so it's a wide open field right now at a lot of positions."
Mackesnie Alexander back at work
Swinney said that freshman corner Mackensie Alexander was back at work Wednesday.
He did some stuff today," Swinney said. "He practiced Monday night and yesterday. We're still not letting him tackle yet, but he's done the team pass, the skeleton, the individuals, and has moved around pretty good. Hopefully he'll just continue to do a little bit more each day."

Tags: Clemson Football
,
Brandon Thomas
,
Chad Kelly
,
Cole Stoudt
,
Darrell Smith
,
David Beasley
,
Isaiah Battle
,
Jay Jay McCullough
,
Joe Gore
,
Jordan Leggett
,
Mike Williams
,
Patrick DeStefano
,
Sam Cooper
,
Sammy Watkins
,
Stanton Seckinger
,
Tyler Shatley