| | |
| --- | --- |
| Swinney talks Boyd and short-yardage, discusses injuries | |
---
| | | |
| --- | --- | --- |
| Wednesday, October 2, 2013, 8:48 PM | | |
CLEMSON – Tiger head coach Dabo Swinney
Dabo Swinney
Head Coach
View Full Profile shakes his head every time he is asked about Clemson's use of quarterback Tajh Boyd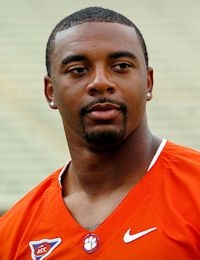 Tajh Boyd
RS Sr. Quarterback
#10 6-1, 225
Hampton, VA
View Full Profile in short-yardage situations, and Wednesday night was no different.
Boyd has become the go-to back in short-yardage situations for the Tiger offense, and Swinney was asked about it last week, he was asked about it during his Tuesday press conference, offensive coordinator Chad Morris
Chad Morris
Offensive Coordinator / QBs
View Full Profile was asked about it Monday.
Following Wednesday's practice, Swinney was again asked about the use of Clemson's Most Valuable Player in those situations, and his answer was the same – when you have a 220-pound quarterback who likes to run in those situations, why change what is working?
"We change it up and do different things, but make no mistake, when we have to have it number ten is going to run it," Swinney said. "We really don't care if everybody knows. If you hat-it up right, it is very hard to stop for one yard."
Swinney said that Boyd has been almost unstoppable running the quarterback power.
"He has been really good. We are really good on third down," Swinney said. "We have been one of the better short-yardage third down teams the last couple of years and he is a big reason why. There is no question. That's why we do what we do.
"That's why I wanted to recruit the way we recruit. That's why we run the offense that we run it. Again, when your quarterback is a factor in the run game it makes you much more difficult to defend. That's the same thing for us when we are defending other people."
He then said that he got the idea of using Boyd from watching former Florida quarterback Tim Tebow.
"Just watching how Florida used (Tebow), he was just so hard to stop," Swinney said. "When you have a guy that is a very good runner, but has some size to him and can throw the ball a little bit and have one willing to run (at quarterback), you just picked up an extra blocker. It stresses the defense tremendously and that's when, in my mind, it started evolving a little bit."
Swinney also credited Clemson's offensive line for much of Boyd's success.
"That all goes back to the guys up front," he said. "That isn't just Tajh Boyd. The guys have to being doing a good job up front. If we don't block anybody, they are going to stop anybody that runs it. We have been very good up front in those situations the past two years.
"Credit first goes to the offensive line, then all the tight ends, the backs that are (getting a hat on) people and blocking. A couple of years ago we were terrible in short yardage. I mean just awful. We went back and worked hard at that and our offensive line took a lot of pride in it. Then we got Tajh involved."
Other notes
Status of Roderick McDowell
Roderick McDowell
Gr. Running Back
#25 5-9, 195
Sumter, SC
View Full Profile
"Hot Rod looked great today, practiced all day," Swinney said. "Actually, looked good yesterday, didn't practice yesterday just ran him. But he came back and practiced all day today and decided he'll be ready to go Saturday."
Injury update
*Swinney said the OL Patrick DeStefano
Patrick DeStefano
RS Fr. Offensive Line
#71 6-5, 275
Spartanburg, SC
View Full Profile (shoulder stingers), linebacker B.J. Goodson
B.J. Goodson
RS So. Linebacker
#44 6-0, 240
Lamar, SC
View Full Profile (concussion) and defensive tackle Kevin Dodd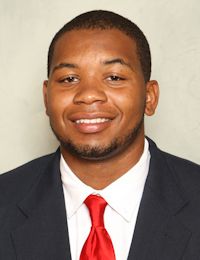 Kevin Dodd
So. Defensive Tackle
#98 6-4, 280
Taylors, SC
View Full Profile (toe) would all miss Saturday's game.
"DeStefano, we're going to hold him another week," Swinney said. "We want to do another test on him Friday with the stingers. He's better, but when we did the thing on his neck, he looked good. We want to check the nerve stuff. They've got some tests they want to do on Friday, so they won't sign on him to come back. B.J. Goodson is much better, but they won't sign off on him to come back. They want to hold off another week. Very cautious with him, but he's much, much better. Dodd is going to be out. Dodd has a bad toe."
Offensive line
Swinney said Kalon Davis
Kalon Davis
RS Jr. Offensive Guard
#67 6-5, 330
Chester, SC
View Full Profile would probably start at left guard, in place of David Beasley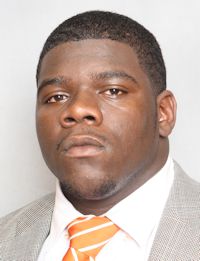 David Beasley
RS Jr. Offensive Guard
#68 6-4, 315
Columbus, GA
View Full Profile , who injured his ankle against N.C. State.
"Beasley is still working his way back. We feel much better about him…he's getting closer, much more confident with him being able to play a lot more," Swinney said.
Swinney declined to name a starting right tackle.
"Shaq (Anthony) had a good day today. That was good to see. It's good to get Giff (Timothy) back. He's working his way back, too."
Noise and heat
The speakers were blaring Guns N' Roses from the speakers when the media arrived, and Swinney said that the coaches closed the doors to the indoor practice facility yesterday to simulate heat, and then blared music all day today to simulate crowd noise.