| | |
| --- | --- |
| Swinney says Tigers have the pieces in place for a great season | |
---
| | | |
| --- | --- | --- |
| Tuesday, February 26, 2013, 12:06 PM | | |
The Clemson football team begins spring practice on March 6th, the first step in 2013 for what many Clemson fans hope will be a special season.
Head coach Dabo Swinney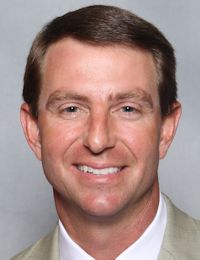 Dabo Swinney
Head Coach
View Full Profile was asked Tuesday if there were any impediments to having a great season, if there were any pieces lacking or any personnel issues that might preclude the Tigers putting together that special year, the translation being: Are there any excuses?
His answer was a resounding no.
"We're not hoping for a great season, we are expecting it," Swinney said. "It is a journey and as long as we are staying focused, we have a chance to be a special team. But the ball we play with isn't round, and sometimes you have to have a little luck along the way. We have outstanding players and good depth and we've recruited well. If we stay committed and stay humble and confident and don't let distractions enter into our program we certainly have a chance to be one of those teams that can be in the mix."
Swinney said the goal is a national championship.
"Our goal is to compete for national championships," he said. "We want to be in that mix for a BCS Bowl every year. We want to finish in the Top 10 multiple times. That's what we're trying to do, and I think the guys understand the margin is very small when you're trying to be one of those elite teams. But I think we've learned how to prepare. "Everything counts. When you're trying to be great, everything counts."
Swinney said the players and coaches were excited to get spring practice underway.
"It's always exciting to start spring ball, and we start a week from tomorrow," he said. "It has been a busy, busy offseason, as it is every year. We did our self-study and set our goals and a practice plan for the spring ball. We got our schedule yesterday, and it's always exciting when that happens."
Notes from the call
On Sammy Watkins
Sammy Watkins
So. Wide Receiver
#2 6-1, 205
Fort Myers, FL
View Full Profile
"He's fine, injury-wise. He's good. His focus is outstanding. He's really grown. Sammy is just one of those guys who's really grown into a solid leader for this team. I don't have any doubt he'll do everything he can to have a great season. Last year, I think, is going to be a great experience for him, just looking back on his career."
On the lack of bodies at defensive back for the spring
"We don't have a lot of bodies here for spring ball. We signed eight defensive backs. Half our number isn't here for spring ball, with the exception of Jadar [Johnson]. But we get Darius [Robinson] and Bashaud [Breeland] and Martin [Jenkins] back. Getting those guys back healthy is going to be key. Garry Peters
Garry Peters
RS So. Defensive Back
#26 6-0, 195
Conyers, GA
View Full Profile is a guy we're really excited about as a player. He made huge strides this past year as a football player. He's a guy that's got to fully commit, have his attitude right and team commitment."
On Garry Peters' suspension
"He will miss a few practices because the attitude needs to be better. He's a guy that's still got to fully commit and have his attitude right, understand team commitment. That's where it really starts with him."
Swinney said that Peters will participate in team meetings, then head to Vickery Hall when the rest of the team heads to practice.
On the battle at backup QB
"Cole [Stoudt] right now is our No. 2 guy. He has performed for us and helped us win games. He is a quiet guy, but has been a critical part of our success. Chad Kelly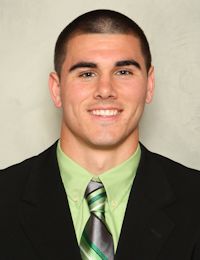 Chad Kelly
Fr. Quarterback
#11 6-2, 210
Buffalo, NY
View Full Profile is a guy that turned some heads I don't think there is any question that will be a fun competition. I am excited about it. Chad is going to be a redshirt freshman and Cole a junior and I think they will battle their tails off this spring and win that job. And I hope they push Tajh. As far as somebody separating this spring I don't know if that will happen."
On the center position
Swinney said that Ryan Norton
Ryan Norton
RS Fr. Offensive Line
#58 6-3, 270
Mauldin, SC
View Full Profile is No. 1 on the depth chart, but Jay Guillermo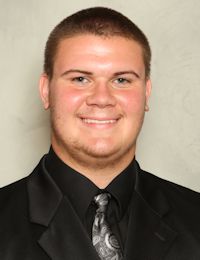 Jay Guillermo
Fr. Center
#57 6-3, 290
Maryville, TN
View Full Profile , Reid Webster
Reid Webster
RS So. Offensive Line
#77 6-5, 285
Woodstock, GA
View Full Profile and even Tra Thomas
Tra Thomas
RS So. Defensive Tackle
#95 6-0, 275
Wadesboro, NC
View Full Profile could see time there.
"Jay Guillermo is a guy that we're really excited about. Reid Webster is working as a backup guard, backup center. Reid has really come on."
On the LB's
Dabo said that some combination of Spencer Shuey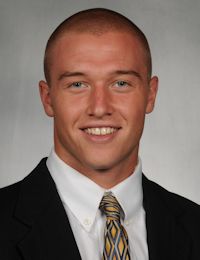 Spencer Shuey
RS Jr. Linebacker
#33 6-3, 230
Charlotte, NC
View Full Profile , Tony Steward
Tony Steward
So. Linebacker
#7 6-1, 235
Hastings, FL
View Full Profile and Stephone Anthony
Stephone Anthony
So. Linebacker
#12 6-3, 235
Polkton, NC
View Full Profile will plays the MIKE and WILL linebacker positions, with Quandon Christian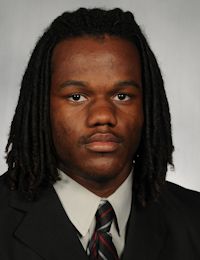 Quandon Christian
RS Jr. Linebacker
#34 6-2, 225
Lake View, SC
View Full Profile at the SAM. He also said the transfer Kellen Jones
Kellen Jones
So. Linebacker
#52 6-1, 215
Houston, TX
View Full Profile "was a pain in the rear end of our offensive coaches" during the fall and will push for playing time.
Tony McNeal
Tony McNeal
RS So. Quarterback
#12 6-0, 195
Chester, SC
View Full Profile and Ammon Lakip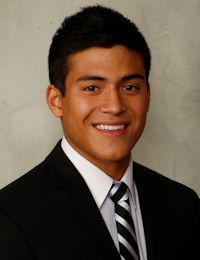 Ammon Lakip
RS So. Punter / Kicker
#36 5-10, 175
Alpharetta, GA
View Full Profile
Swinney said that backup QB Tony McNeal is done with football after suffering a knee injury, but will be a student assistant. Kicker Ammon Lakip is not in school right now as he deals with a family issue, but he hopes Lakip will be back in the fall.
"We're working on getting him a medical withdraw so this semester won't count against him," Swinney said. "He's got some personal and family issues that he's working through. This is a great young man that has an excellent future in front of him."

Tags: Clemson Football
,
Ammon Lakip
,
Chad Kelly
,
Dabo Swinney
,
Garry Peters
,
Jay Guillermo
,
Kellen Jones
,
Quandon Christian
,
Reid Webster
,
Ryan Norton
,
Sammy Watkins
,
Spencer Shuey
,
Stephone Anthony
,
Tony McNeal
,
Tony Steward
,
Tra Thomas