| | |
| --- | --- |
| Swinney credits "Dandy Dozen" with program progress | |
---
| | | |
| --- | --- | --- |
| Sunday, December 30, 2012, 11:44 AM | | |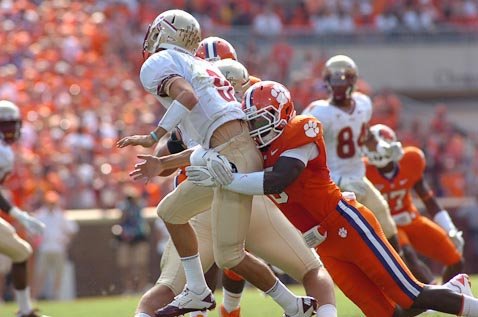 Four years ago, young head coach Dabo Swinney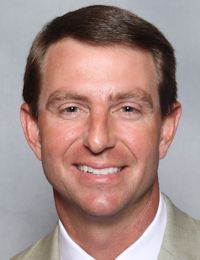 Dabo Swinney
Head Coach
View Full Profile didn't have much to offer recruits, but 12 players took a chance on the 40-year old and signed with Clemson and together they have brought winning football back to Clemson.
The "Dandy Dozen" as Swinney called them, consisted of Malliciah Goodman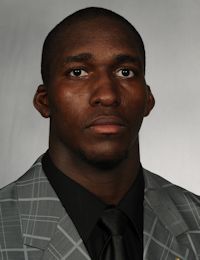 Malliciah Goodman
Sr. Defensive End
#97 6-4, 270
Florence, SC
View Full Profile , J.K. Jay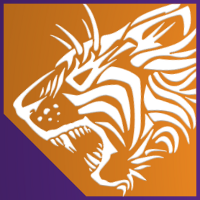 J.K. Jay
Offensive Line
# 6-6, 275
Greenville, SC
View Full Profile , Jonathan Meeks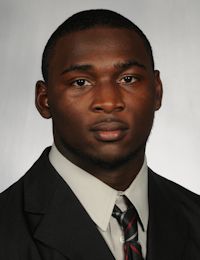 Jonathan Meeks
Sr. Safety
#5 6-1, 210
Rock Hill, SC
View Full Profile , Tyler Shatley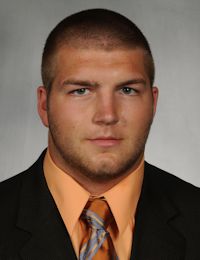 Tyler Shatley
RS Jr. Offensive Guard
#62 6-3, 295
Icard, NC
View Full Profile , Brandon Thomas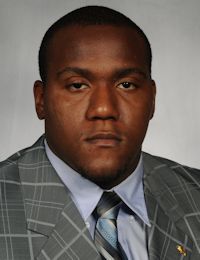 Brandon Thomas
RS Jr. Offensive Line
#63 6-3, 305
Spartanburg, SC
View Full Profile , Bryce McNeal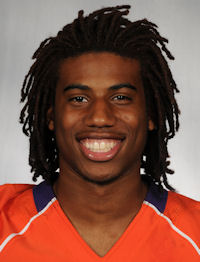 Bryce McNeal
Wide Receiver
#11 6-1, 180
Minneapolis, MN
View Full Profile , Roderick McDowell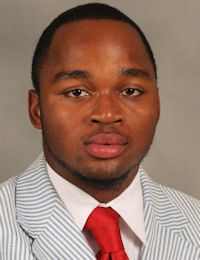 Roderick McDowell
RS Jr. Running Back
#25 5-9, 195
Sumter, SC
View Full Profile , Tajh Boyd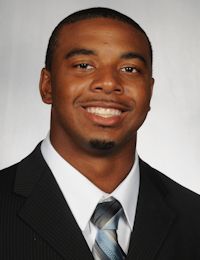 Tajh Boyd
RS Jr. Quarterback
#10 6-1, 225
Hampton, VA
View Full Profile , Spencer Shuey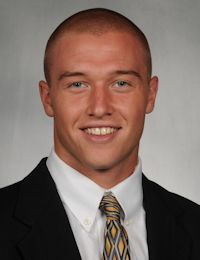 Spencer Shuey
RS Jr. Linebacker
#33 6-3, 230
Charlotte, NC
View Full Profile , Quandon Christian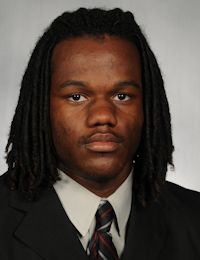 Quandon Christian
RS Jr. Linebacker
#34 6-2, 225
Lake View, SC
View Full Profile , Corico Wright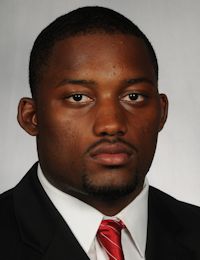 Corico Wright
Sr. Linebacker
#42 5-11, 230
Milledgeville, GA
View Full Profile , and Darrell Smith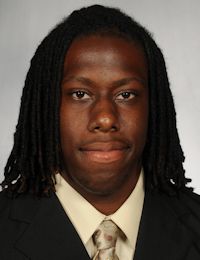 Darrell Smith
RS Jr. Fullback
#40 6-2, 250
Gadsden, AL
View Full Profile .
Swinney said this week that he had nothing to offer the recruits, but he said he went into to each of their homes and told them that special things were going to happen at Clemson.
"I'm very thankful for those guys for choosing to stick with us," Swinney said during his Chick-fil-A Bowl press conference Friday morning. "I mean, they're all very special. Meeks was my first-ever commitment. And what a good player he's been for us. Corico and Malliciah. Those guys, Tajh Boyd, I'll never forget sitting up there in his house. [Former Oregon head coach] Coach [Mike] Belotti goes out one day, [Former Ohio State head coach] Coach [Jim] Tressel is coming in next. And here comes Coach Swinney. I'm like, 'Listen, man, I need a quarterback at Clemson. I don't have anything to offer you. I've got no resumé. I've never coached - I've coached just a few games as an interim guy here, but man I think we can do some great things.' "
Meeks said that he remembers sitting in Swinney's and listening to Swinney talk about championships and great things that were on the horizon for the Tigers.
"I remember it like it was yesterday," Meeks said after practice Friday. "I remember sitting in his office with my parents and him telling us, 'We'll be good. We are going to play for championships here and you will have the chance to play for a national championship.' We could've done that this year and last year, but we lost some focus during some tight games. I believe in Coach Swinney, and he believed in me. We just bought into what Coach Swinney said as recruits, as freshmen, and as sophomores. And now we are the winningest class in Clemson history."
Regardless of the outcome of the game, Swinney said he is proud of his first recruiting class for sticking with Clemson when Clemson wasn't "sexy."
"We've come full circle. Regardless of what happens in this game, these seniors have been a special group," Swinney said. "They've won more games as a senior than I think any group here in a long time, maybe since 1990 or so. And so I'm really proud of them. And they came here at a time it wasn't real sexy to come to Clemson. I remember Malliciah, because Malliciah was actually -- I personally recruited Malliciah and he was actually committed and all this stuff happened and I end up getting the job."
Swinney knew he was ready to become a head coach, but he credits his players for his success because they believed in him when not many did.
"So four years later it's very fulfilling to see the progress that we've made," Swinney said. "And these guys deserve all the credit, because you can be a great coach, you can do whatever. You can have a lot of knowledge. But if the guys don't believe you have no chance. And these guys have chosen to believe in our program. They've done a great job of recruiting, as we've steadily built this thing."
Swinney knew he was taking a chance with such a small recruiting class, but the "Dandy Dozen" has set the standard of excellence high by breaking numerous school records,
"Eleven wins in Clemson history has been a pretty rare thing. 1948, 1978, 1981. And so to be at the doorstep of that for the second year in a row is pretty special," Swinney said. "And the consistency that these guys have been able to develop with our program, there's six teams in the country that have been ranked for 28 weeks or more. LSU, Alabama, Oregon, Stanford, Clemson. South Carolina. That's pretty special. And that's what these guys have been able to do. They set the winning record at home in the history of our school. So a lot of great things.
"But it all goes back to the players and what they believe and the choices that they make, the commitment that they have. And these two guys have been great leaders for that whole process these past four years That was kind of a chosen path that we took knowing full well that at some point there was going to come a time such as this. That's what's probably been the most gratifying thing about 2011 and 2012. I knew in '09 we would have a chance -- unfortunately, we'll have to start fresh with a quarterback, but I knew we'd have a chance with some skilled guys to do some things. And we were able to take Spiller and Palmer and Jacoby and ride those guys as far as we could."
Despite losing his foundation, Swinney contends that the future is even brighter with only 22 upperclassmen on this year's roster.
"And so as we look at our team right now, 11 seniors, 11 juniors, so we've got a lot of freshmen and sophomores that have won 20 games the past two years," Swinney said. "So the expectation is really to win and to win at a high-level and consistently do your best and all that kind of stuff and go to class and graduate and it's been fun to kind of watch the program evolve since that first Dandy Dozen class, if you will. "

Tags: Clemson Football
,
Brandon Thomas
,
Bryce McNeal
,
Corico Wright
,
Dabo Swinney
,
Darrell Smith
,
J.K. Jay
,
Jonathan Meeks
,
Malliciah Goodman
,
Quandon Christian
,
Roderick McDowell
,
Spencer Shuey
,
Tajh Boyd
,
Tyler Shatley