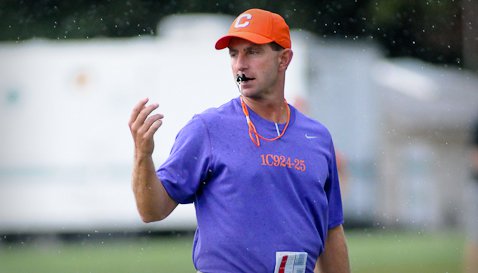 | | |
| --- | --- |
| Sunday night news and notes | |
---
| | | |
| --- | --- | --- |
| Sunday, October 28, 2012, 6:45 PM | | |
CLEMSON – No one is forgetting Clemson's 2-4 finish to the 2011 season, certainly not head coach Dabo Swinney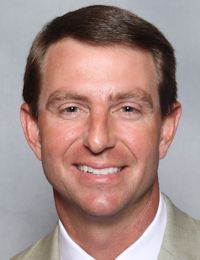 Dabo Swinney
Head Coach
View Full Profile .
The Tigers started out 8-0 last year, but lost four of their last six games. This season, Clemson is 7-1, but Swinney said the Tigers can't be content with where they now stand, and need to realize that there is still a lot this team can accomplish.
"We want to be the best we can possibly be. We don't control the ACC, but we do control the type of season we have," Swinney said during his Sunday teleconference. "If FSU gets beat and we don't take care of business, it doesn't matter. But regardless of what happens to FSU, we have a chance to have a great year. We have a chance to set the all-time consecutive win streak at home. We have a chance to have back to back 10 win seasons for the first time since the 80's. We have a chance to get to back to back BCS bowls. We have a chance to finish as a highly-ranked team. That's big picture. What we have to do is focus on the here and now. If we do that, when it's all said and done, we'll have an opportunity to have had a really special season."
He was asked what he learned from the end-of-season slide in 2011.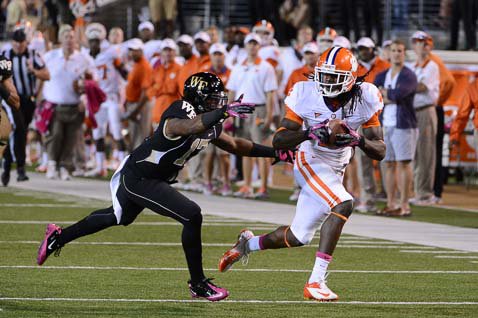 "The thing is, don't turn it over 16 times at the end. That's the biggest thing," Swinney said. "It's a matter of staying focused. They do remember last year. They understand that you have to continue to stay committed to doing things the right way. You have to finish the race. You can't just look up and get all fat and happy and content. Every single day is a challenge. You have to win that day and continue to get better. Our mentality is the season starts tomorrow.
"I don't see why we can't have a strong finish. The reasons we were 8-0 last year are why we're 7-1 now. We've improved, we've taken care of the ball but last year we became a turnover machine down the stretch. And that was critical in not having a great finish. But we still won the ACC and got to 10 wins. Right now we're focused on having the best finish we can. There are a lot of opportunities out there for this team inside and outside of the conference."
Clemson travels to Duke this Saturday in a 7 p.m. matchup, and Swinney said he hopes this is the beginning of a good stretch for the Tigers.
"We're excited about going up to Duke. It's been a while since I've been up there," he said. "Hopefully we can continue to get better and play our best football during the most important time of the year. We just need to find a way to win and have a strong finish. I'm proud of our guys for competing. Tajh [Boyd] and Sammy [Watkins] were players of the game on offense. Tig [Willard] and Vic [Beasley] were players of the game on defense. Bradley Pinion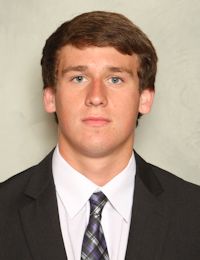 Bradley Pinion
Fr. Punter
#92 6-6, 230
Concord, NC
View Full Profile was our special teams player of the game. I'm excited about the improvement of our team and their willingness to come to work every week and their focus on what we're trying to do, which is be the best we can be."
Clemson defeated Wake Forest 42-13 last Thursday night, a game that Swinney called a "complete" win.
"A very, very sound game, a complete game in all phases. A lot of positive improvements," he said. "We continue to get better defensively and were active up front with five sacks. We've played a lot of guys. Offensively we didn't start fast but we really got it going and just took advantage of a lot of opportunities. I thought it was Tajh's best game in a while. It was good to see Sammy break out. I knew that was coming. We were able to spread the ball around to a lot of guys. Very sound win and it was good to have a little break. That'll be good for our guys, especially coming off a short week."
On the injuries
"I think we're in pretty good shape. Garry Peters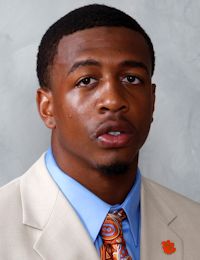 Garry Peters
RS So. Defensive Back
#26 6-0, 195
Conyers, GA
View Full Profile could have come back. I think he's okay, just had a hip injury. Hopefully [Bashaud] Breeland will be back to practice tomorrow, but I can't confirm that right now."
On the knee injury to Marcus Lattimore
"Just absolutely took my breath away. It just breaks my heart. I just hurt for him and his family and his teammates. He represents all the things college football should be about. I know him personally. He's a class, class young man. Always has been. So is his family. It's devastating because I know how hard he's worked. If there's anybody I'd bet on it would be Marcus Lattimore. I know it's going to be a long process, but I'd put my money on Marcus Lattimore in a heartbeat. I know when he can come to terms with this, he'll do everything he can to get himself healthy and well. He's a class individual and a great player. My prayers go out to him and his family. I've had a heavy heart for him ever since that happened. There are a lot of great things for Marcus Lattimore, as coach Spurrier said. We haven't seen the last of him from a football standpoint, hopefully. He's been a great representative of the game and his university. I just lift him up in my prayers."
On what Duke has been able to accomplish
"It's been a great year for coach [David] Cutcliffe. I'm happy for David Cutcliffe. He's one of the real class gentlemen of this game. He's about the right things and I couldn't be happier for them to see them have the success they're having. To be able to get bowl eligible this early is a tremendous accomplishment. It tells you the type of job he's done. I know it didn't go well for them in Tallahassee, but that's a real good team down here. I'm sure it'll be a great environment up there Saturday. I'm happy for Duke and him and their staff."
On Adam Humphries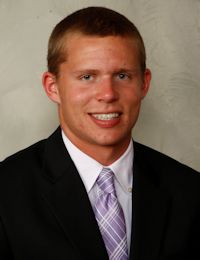 Adam Humphries
So. Wide Receiver
#16 5-11, 190
Spartanburg, SC
View Full Profile and playing cornerback
"Yeah. We weren't working him in scheme wise last week. We've just kind of kept it simple with him as far as here's what we're asking you to do. He's just executing a part of the package. I thought he did a heck of a job. That was fortunate for us to be able to get him in there and get him some experience. We got in a tough situation when Peters got banged up. I was really pleased with Cortez Davis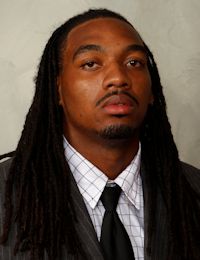 Cortez Davis
RS Fr. Cornerback
#29 6-3, 200
Daytona Beach, FL
View Full Profile , his first significant action. He's a rep guy. It's positive to get him those kinds of reps. It's definitely comforting to know we have someone like Adam we can get some quality time out of."