| | |
| --- | --- |
| Sunday night news and notes | |
---
| | | |
| --- | --- | --- |
| Sunday, September 9, 2012, 6:47 PM | | |
CLEMSON – A date with preseason media darling Florida St. awaits the Clemson Tigers on September 22nd, but Clemson has to take care of business against this week's opponent – Furman – in order for that FSU game to keep its big-game feel.
Clemson head coach Dabo Swinney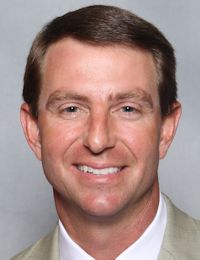 Dabo Swinney
Head Coach
View Full Profile was asked during his Sunday teleconference how he plans to keep his team's focus on the Paladins, who lost to Coastal in triple overtime Saturday.
"The same thing we've been doing," Swinney said. "Everybody is a faceless, nameless opponent. We spend a lot of time talking about our formula for success, our plan to win. If we can continue to focus on that and come every day and try to win, eventually we'll look up and see what we've got done. Right now we have to stay dialed in on the task at hand. It's really about us and how we play and prepare. Our team, they showed up ready."
Swinney said he was pleased with the way his team handled Ball St. in Saturday's 52-27 victory.
It was just a good, solid win. I'm proud of our guys for coming out and taking care of business early," he said. "They set the tempo early and had the game in hand at halftime. It was a positive to play a lot of guys. We have a bunch of coaching we can do off this tape. We have a chance to really coach a bunch of guys. We played 80 players. We have a chance to grow as a team and teach a lot of guys from game experience. "
Swinney said that freshman Travis Blanks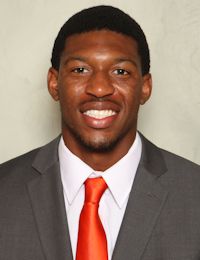 Travis Blanks
Fr. Defensive Back
#11 6-1, 190
Tallahassee, FL
View Full Profile was the defensive player of the game, Tajh Boyd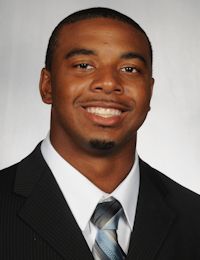 Tajh Boyd
RS Jr. Quarterback
#10 6-1, 225
Hampton, VA
View Full Profile was the offensive player of the game, and Spencer Benton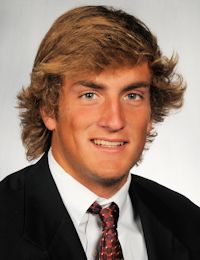 Spencer Benton
RS Sr. Punter / Kicker
#13 6-1, 195
Myrtle Beach, SC
View Full Profile was the special teams player of the game on the strength of his ACC-record 61-yard field goal.
It was while deciding on whether to make the kick that Swinney was seen getting into a spirited exchange with defensive coordinator Brent Venables
Brent Venables
Defensive Coordinator / Linebackers
View Full Profile , an exchange that Swinney explained.
"He didn't want me to kick a 61-yarder," Swinney said of Venables. "I value everyone's input. Ultimately I make the decision. I knew the clock was going to run out. He was worried about having another play. I'll tell you what, people don't miss anything."
Swinney said that Benton's kick was a thing of beauty.
"What a kick, man. I have seen him make a kick from 70 yards," he said. "I'd been saying all along, if we get the opportunity, we may get the chance to do it if there were no seconds left. We kicked a long one in the Auburn game. We missed it but took a shot at it. [Chandler] Catanzaro is incredibly accurate but his range is probably 54. That's why he's the kicker, because he has won the job. Spencer just has a big, big leg."
Swinney said the Tigers should be relatively healthy for Furman, saying that left guard David Beasley
David Beasley
RS So. Offensive Guard
#68 6-4, 315
Columbus, GA
View Full Profile has a sprained MCL, linebacker Tig Willard has a sprained shoulder and linebacker Tony Steward
Tony Steward
So. Linebacker
#7 6-1, 235
Hastings, FL
View Full Profile has a pulled hamstring. None of the injuries are considered serious, and all will be re-evaluated later this week.
Of concern for the Tigers was the fact that Ball St. averaged over six yards per carry while rushing for 232 yards.
"Defensively, the positives were 128 yards passing," he said. "Two weeks in a row I've been pleased with our red zone defense. I thought we got better in several areas. We were very poor from a rush defense standpoint. We have to be gap sound. Everyone has to understand who's containing. Everyone has to take the right pursuit lanes. We had a couple of penalties."
Other notes
On success of offense and keeping players focused
"That's what leadership is for. I know we've racked up a bunch of yards, but there are tons of things we can coach. Mistakes were made. Maybe they didn't show up to the naked eye but we certainly know what they are. We have to get them to stay focused on the preparation process and to keep playing within our system. They're playing within the system. That's why they're having success."
On Nuk Hopkins not getting a lot of national attention
"He's never been lost by us. For whatever reason, Sammy [Watkins] got a lot of pub by the media because he was an explosive freshman and you don't see that often. Nuk is a team-oriented guy. He does not care about stats. It's great to see him step up and be a go-to guy for us. Last week was just incredible with what he did versus Auburn. He's off to a good start. I told Sammy after the game, 'You better get back in a hurry.' I am excited to get him back. It'll be fun having him out there. He needs to get some good work in this weekend."
On if he expects Watkins to be rusty
"No. He's been practicing all camp. We didn't send him over to the scout team until about a week before the Auburn game. He's still been in skeleton drills. This past week, we went ahead and moved him back. He worked all last week with the offense. He's just ready to go play now."