| | |
| --- | --- |
| Spring questions for the Clemson defense | |
---
| | |
| --- | --- |
| Sunday, February 12, 2012, 10:37 PM | |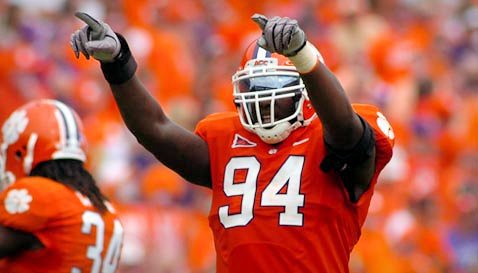 I call this weekend one of the worst of the year.
The Super Bowl was last weekend and all football is just a distant memory. College baseball starts next week, as does NASCAR and some of the major league baseball training camps. Yes, we have college and NBA basketball and golf has provided some pretty good moments, but it just isn't the same.
With that in mind, it's never too early to take a look at some of the spring storylines for the Clemson football team. Spring practice heats up in three weeks, and there are some position battles to watch.
We will take a couple of installments to look at the questions, and in this one we will start with the defense, including punting.
Q: What kind of impact will new defensive coordinator Brent Venables have on his defense, and will tackling be a major focal point?
The Tigers hired Venables away from Oklahoma in the hopes that he could breathe some life into a defense that was shredded at times last season against teams not named Virginia Tech. Venables was hired by Swinney because he favors running the 4-3, but in today's game team's don't stay in that base defense as much as they are running the nickel and dime formations in an effort to combat the rise of spread offenses. The Tigers have had issues with running quarterbacks and with stopping the option, but many of the issues were because this team simply hasn't tackled well. Will Venables bring more of a hard-nosed approach to the tackling dilemma, or will the team be allowed to continue "thud" tackling, where the defender merely wraps up a ball carrier instead of taking him to the ground?
Q: Where will the depth come from at defensive end?
Clemson has returning starter Malliciah Goodman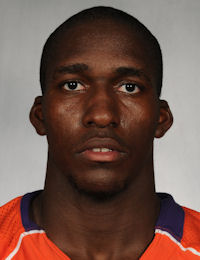 Malliciah Goodman
Jr. Defensive End
#97 6-4, 280
Florence, SC
View Full Profile back and also returns potential stud Corey Crawford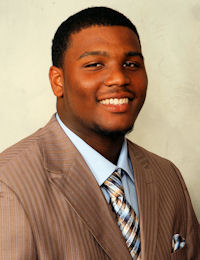 Corey Crawford
Fr. Defensive End
#93 6-5, 280
Columbus, GA
View Full Profile at the end spots. Past those two, however, the pickings are slim. Vic Beasley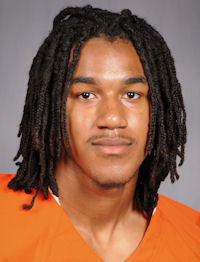 Vic Beasley
RS Fr. Linebacker
#3 6-3, 235
Adairsville, GA
View Full Profile (6-3, 235) has bounced around during his Clemson career – from tight end to a failed experiment at linebacker to defensive end last year. The hope is that he has found a home for his obvious athletic gifts at defensive end and can provide some depth. Beasley was available to play last season, but garnered just 16 snaps in nine games. Roderick Byers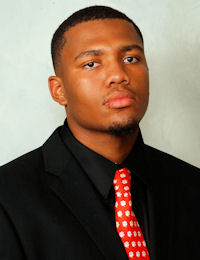 Roderick Byers
Fr. Defensive End
#92 6-3, 275
Rock Hill, SC
View Full Profile is a redshirt freshman out of Rock Hill who has the size (6-3, 275) and drew favorable reviews in the fall. He has to be ready to step in and play immediately. There will be help coming in the form of the 2012 recruiting class, but none will be on campus in the spring.
Q: Who is going to play defensive tackle?
Clemson lost two starters in Brandon Thompson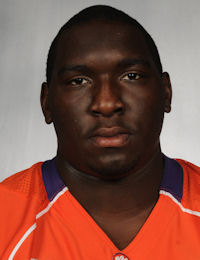 Brandon Thompson
Sr. Defensive Tackle
#98 6-2, 310
Thomasville, GA
View Full Profile and Rennie Moore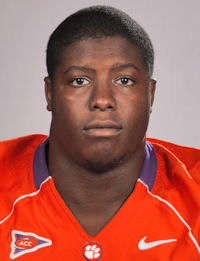 Rennie Moore
RS Sr. Defensive Tackle
#94 6-3, 265
Saint Marys, GA
View Full Profile , and Tyler Shatley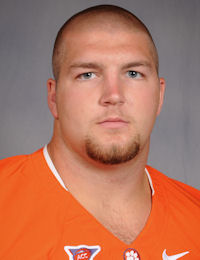 Tyler Shatley
RS So. Defensive Tackle
#43 6-3, 295
Icard, NC
View Full Profile has been moved to the offensive line for the spring. That leaves DeShawn Williams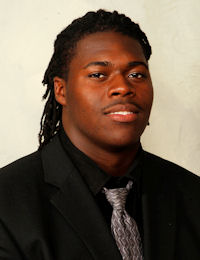 DeShawn Williams
Fr. Defensive Tackle
#99 6-1, 290
Central, SC
View Full Profile (138 snaps, 25 tackles), Tavaris Barnes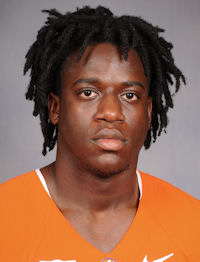 Tavaris Barnes
RS Fr. Defensive End
#6 6-4, 270
Jacksonville, FL
View Full Profile (seven tackles in 73 snaps) and Grady Jarrett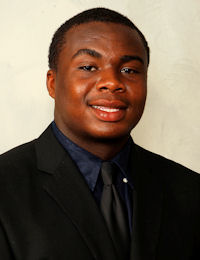 Grady Jarrett
Fr. Defensive Tackle
#50 6-0, 290
Conyers, GA
View Full Profile (two tackles in 61 snaps) as the main holdovers who saw action in 2011. Jerome Maybank
Jerome Maybank
Fr. Defensive Tackle
#96 6-4, 345
Pawleys Island, SC
View Full Profile is huge (6-4, 345) and the coaches have been high on him from day one. Josh Watson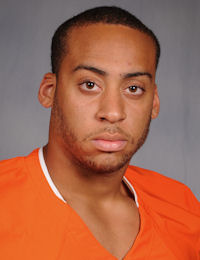 Josh Watson
RS Fr. Defensive Tackle
#91 6-4, 290
Wilmington, DE
View Full Profile (6-4, 290) was highly-rated coming out of high school, and he certainly looks the part of a big-time defensive tackle, but didn't see a lot of action last season. How he and Maybank and Tra Thomas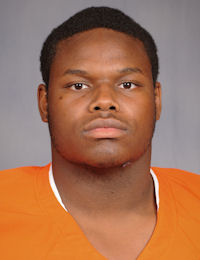 Tra Thomas
RS Fr. Defensive Tackle
#95 6-0, 290
Wadesboro, NC
View Full Profile (two games, one tackle) develop during the spring could go a long ways towards determining how much depth the Tigers have here. Signee Kevin Dodd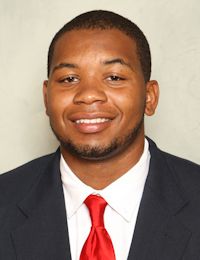 Kevin Dodd
Fr. Defensive Line
# 6-5, 280
Greer, SC
View Full Profile is already on campus and will have a shot at proving he can help this spring. Help is also coming in the fall, with the arrival of 2012 signee Carlos Watkins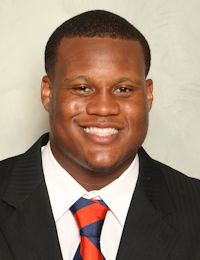 Carlos Watkins
Fr. Defensive Line
# 6-4, 285
Forest City, NC
View Full Profile , who certainly has all the tools to contribute right away.
Q: What will the depth chart at linebacker look like coming out of the spring?
There is no question that Clemson's linebackers were a liability in 2011. However, freshman Stephone Anthony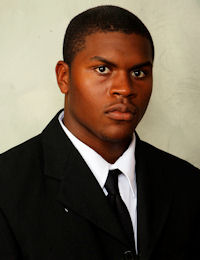 Stephone Anthony
Fr. Linebacker
#12 6-3, 235
Polkton, NC
View Full Profile acquitted himself well when he saw the field (32 tackles in 292 snaps) and he had the only two – that's right , the only two – sacks by a Tiger linebacker last season. He started in nickel situations, and this spring could be his time to step up and earn the starting job at middle linebacker. Incumbent Corico Hawkins

Corico Hawkins
Jr. Linebacker
#42 5-11, 230
Milledgeville, GA
View Full Profile had 80 tackles in 692 snaps a year ago, and has experience. Lateek Townsend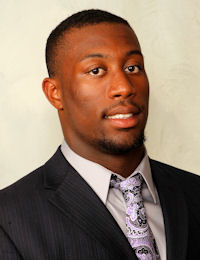 Lateek Townsend
Fr. Linebacker
#20 6-2, 215
Bennettsville, SC
View Full Profile was originally scheduled to redshirt, but that was lifted for the fifth game and he wound up having an impact on special teams, collecting 16 tackles. However, he saw just three snaps as a linebacker, but this is the type of player that Venables could have an impact on. Quandon Christian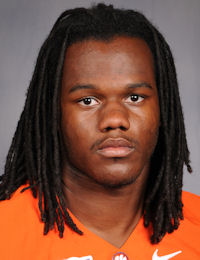 Quandon Christian
RS So. Linebacker
#34 6-2, 220
Lake View, SC
View Full Profile started at one linebacker spot and had 36 tackles, while Tig Willard started at the other outside spot and had 75 tackles. Can the three starters (Hawkins, Christian, Willard) hold on against the youngsters (Anthony, Townsend, B.J. Goodson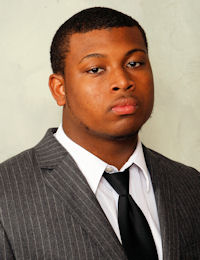 B.J. Goodson
Fr. Linebacker
#44 6-1, 235
Timmonsville, SC
View Full Profile , Justin Parker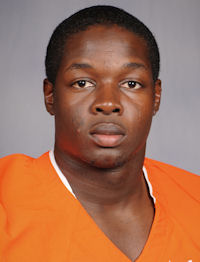 Justin Parker
So. Linebacker
#8 6-1, 225
Port Royal, SC
View Full Profile )? The wild card of course, is Tony Steward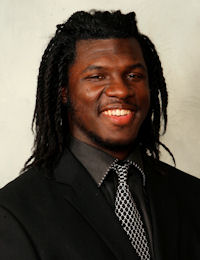 Tony Steward
Fr. Linebacker
#7 6-1, 245
Hastings, FL
View Full Profile , who the coaches hope they can get a redshirt for after he hurt his knee again.
Q: What happens in the secondary?
Safety Rashard Hall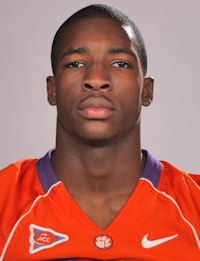 Rashard Hall
Gr. Safety
#31 6-1, 210
St. Augustine, FL
View Full Profile played on guts and guile last season, and he will miss the spring after recent surgery to clean up his knee. This gives 2012 signee Travis Blanks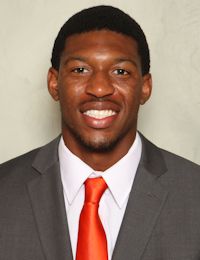 Travis Blanks
Fr. Defensive Back
# 6-1, 180
Tallahassee, FL
View Full Profile (already on campus) a shot to come in this spring and prove that he belongs in the rotation this fall. Xavier Brewer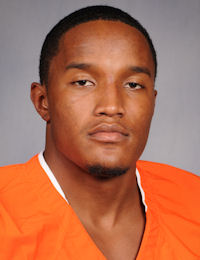 Xavier Brewer
RS Jr. Defensive Back
#29 5-11, 190
Jacksonville, FL
View Full Profile moved from corner to safety late in the season, and he said during bowl practices that he would like to stay there during the season. Brewer's greatest attribute is his versatility-he can play safety, corner, nickel back, and the star position in dime situations. Jonathan Meeks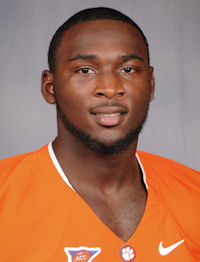 Jonathan Meeks
Jr. Safety
#5 6-1, 210
Rock Hill, SC
View Full Profile started at one safety spot last season, but was replaced by Brewer for stretches during the Georgia Tech game. Robert Smith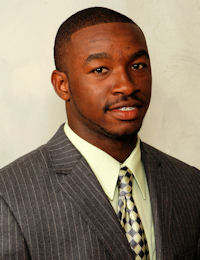 Robert Smith
Fr. Defensive Back
#27 5-11, 210
St. George, SC
View Full Profile saw action at safety early last season, and drew rave reviews from Kevin Steele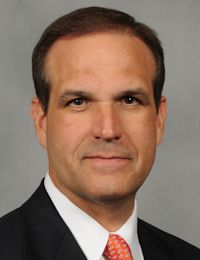 Kevin Steele
Defensive Coordinator/Linebackers
View Full Profile and will also be in the mix. Bashaud Breeland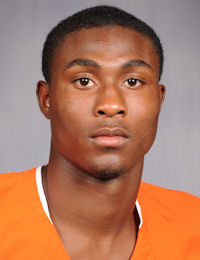 Bashaud Breeland
RS Fr. Defensive Back
#17 6-0, 185
Allendale, SC
View Full Profile started seven games at corner, and looks to keep his starting spot this spring. Jumping in the fray to replace Coty Sensabaugh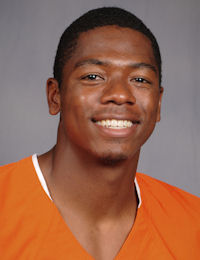 Coty Sensabaugh
Gr. Defensive Back
#15 6-0, 180
Kingsport, TN
View Full Profile is 2011 signee Cortez Davis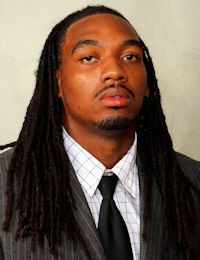 Cortez Davis
Fr. Defensive Back
#2 6-3, 200
Daytona Beach, FL
View Full Profile , who brings the size (6-3, 200) that defensive backs coach Charlie Harbison loves. Martin Jenkins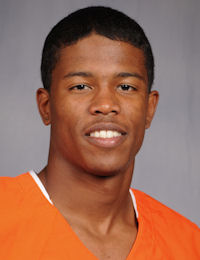 Martin Jenkins
So. Defensive Back
#14 5-9, 175
Roswell, GA
View Full Profile is another defensive back who came on in nickel situations late in the year (he was injured the first part of the season) and proved to actually be one of the best tacklers on the team, so he is also definitely in the mix at corner. Darius Robinson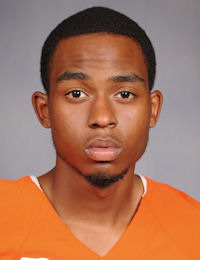 Darius Robinson
So. Defensive Back
#21 5-11, 170
College Park, GA
View Full Profile has actually seen significant snaps the past two seasons, while Garry Peters

Garry Peters
RS Fr. Defensive Back
#38 5-11, 190
Conyers, GA
View Full Profile saw limited time in 2011. The depth and the talent are here for this group to take a significant step forward this spring.
Q: Will Bradley Pinion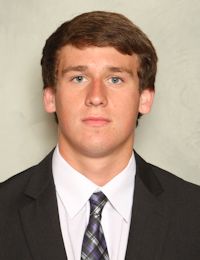 Bradley Pinion
Fr. Punter / Kicker
# 6-6, 220
Concord, NC
View Full Profile be the answer at punter?
Pinion is another 2012 signee who is already on campus, and everybody knows he has a big leg. Starter Dawson Zimmerman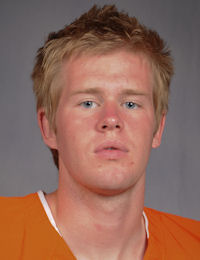 Dawson Zimmerman
Sr. Punter / Kicker
#96 6-2, 205
Lawrenceville, GA
View Full Profile is gone, leaving Pinion to vie for the starter's spot with rising senior Spencer Benton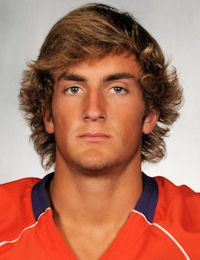 Spencer Benton
RS Jr. Punter / Kicker
#13 6-2, 195
Myrtle Beach, SC
View Full Profile , who also handles kickoffs and might be the holder on field goals and extra points. Benton punted twice last year for a 33.0 average, and with his duties on special teams covering several spots, it stands to reason that the coaches hope Pinion comes in and shows enough consistency to snag the job.

Tags: Clemson Football
,
B.J. Goodson
,
Bashaud Breeland
,
Bradley Pinion
,
Brandon Thompson
,
Carlos Watkins
,
Corey Crawford
,
Cortez Davis
,
Coty Sensabaugh
,
Darius Robinson
,
Dawson Zimmerman
,
DeShawn Williams
,
Garry Peters
,
Grady Jarrett
,
Jerome Maybank
,
Jonathan Meeks
,
Josh Watson
,
Justin Parker
,
Kevin Dodd
,
Kevin Steele
,
Lateek Townsend
,
Malliciah Goodman
,
Martin Jenkins
,
Quandon Christian
,
Rashard Hall
,
Rennie Moore
,
Robert Smith
,
Roderick Byers
,
Spencer Benton
,
Stephone Anthony
,
Tavaris Barnes
,
Tony Steward
,
Tra Thomas
,
Travis Blanks
,
Tyler Shatley
,
Vic Beasley
,
Xavier Brewer