---
| | | |
| --- | --- | --- |
| Saturday, April 14, 2012, 11:02 PM | | |
CLEMSON – The Clemson Tigers held the annual Orange and White Game in front of 26,000 sun-splashed fans in Death Valley Saturday afternoon, and a few things jumped off the page at not only me, but surely most of the fans that were there to watch.
The first thing is – how about the way the defense tackled in the game? New defensive coordinator Brent Venables said he ran a very basic defense for most of the day, but that didn't stop the defensive tackles and linebackers from showing that they will definitely be a force to be reckoned with in the fall.
I don't really remember too many missed tackles or too many plays where defenders blew a coverage. Again, it's the spring game and the defense has practiced against just about everything the offense has to offer, but the gap discipline and tackling each showed a great deal of improvement over almost anything we saw last season.
Linebacker Justin Parker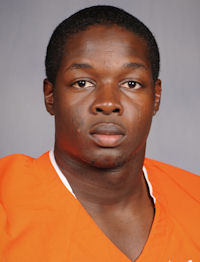 Justin Parker
So. Linebacker
#8 6-1, 225
Port Royal, SC
View Full Profile , who played at middle linebacker all day, was seemingly all over the field and even tackled running back Mike Bellamy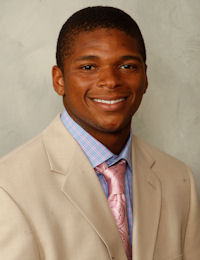 Mike Bellamy
Fr. Running Back
#5 5-10, 175
Nocatee, FL
View Full Profile from the ground one time, reaching up to grab Bellamy as he ran by and pulling him down to the ground.
I spoke with former Clemson linebacker Keith Adams after the game, and he couldn't stop talking about how much better the linebackers looked Saturday. He said they looked comfortable and were "tackling machines." Love to hear that from a former great, especially one that knows a thing or two about tackling.
Some other thoughts and some things we are hearing:
Regarding the offensive line, it's hard to really get a read on how the unit did overall, especially considering that the starters were broken up, and unless you really took the time to just watch one player over several plays, it was hard to tell. With that in mind, I would pick out one lineman per drive and watch him almost exclusively.
You can tell Isaiah Battle
Isaiah Battle
Fr. Offensive Line
# 6-7, 265
St. George, VA
View Full Profile has a lot of talent, but still has a lot of work to do, especially in moving his feet when a speed rusher comes blowing in.
One lineman I was extremely impressed with was redshirt freshman Ryan Norton
Ryan Norton
RS Fr. Offensive Line
#58 6-3, 265
Mauldin, SC
View Full Profile , who played center Saturday. I thought he did a great job in pass protection and was effective in the running game. Heard from someone after the game that said Norton might be seeing some time at guard once fall practice starts, and that true freshman Jay Guillermo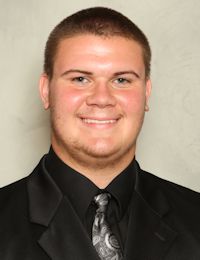 Jay Guillermo
Fr. Offensive Line
# 6-3, 285
Maryville, TN
View Full Profile could get playing time at center once the season starts. Guillmero, by the way, did a good job, especially considering he is still just 17 years old.
Another freshman, Patrick DeStefano
Patrick DeStefano
Fr. Offensive Line
# 6-4, 280
Roebuck, SC
View Full Profile , looked good when he moved over to right tackle after playing guard earlier in the game. He hasn't played tackle at all this spring, and only moved over to tackle during the last practice. He looked very comfortable at tackle. I also heard that DeStefano was lauded by the offensive coaches for only having one "mental bust" the entire spring.
Offensive coordinator Chad Morris said after the game that he felt like he had seven offensive linemen he could count on right now, but declined to name the seven. Best guess – starters Dalton Freeman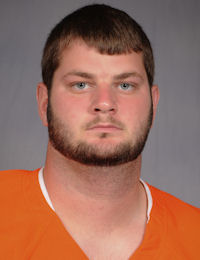 Dalton Freeman
RS Jr. Offensive Line
#55 6-5, 285
Pelion, SC
View Full Profile , Brandon Thomas
Brandon Thomas
RS So. Offensive Line
#63 6-3, 300
Spartanburg, SC
View Full Profile , Tyler Shatley
Tyler Shatley
RS So. Offensive Line
#43 6-3, 295
Icard, NC
View Full Profile , Kalon Davis
Kalon Davis
RS Fr. Offensive Line
#67 6-5, 335
Chester, SC
View Full Profile and Giff Timothy, with reserves Ryan Norton and Joe Gore
Joe Gore
RS Fr. Offensive Line
#73 6-6, 260
Lake Waccamaw, NC
View Full Profile rounding out the seven.
The center and tackle spots you have to feel good about, but the guard spots will be a concern all the way through fall camp.
*I talked briefly with running back Andre Ellington
Andre Ellington
RS Jr. Running Back
#23 5-10, 190
Moncks Corner, SC
View Full Profile following the game, and he was walking pretty good and only had a small bandage on his surgically repaired ankle. He had surgery Thursday to clean up some scar tissue, and he told me he wouldn't have played in the spring game even if he had not had the surgery. The coaches want to keep him upright and healthy no matter what.
He said he should be ready to go once the summer workouts start.
*I thought defensive end Vic Beasley
Vic Beasley
RS Fr. Linebacker
#3 6-3, 235
Adairsville, GA
View Full Profile showed flashes of what he can do, getting to the quarterback one time. He told me after the game that he is starting to feel comfortable at the bandit end, and loves playing in that hybrid spot. He feels like he can rush the passer right now better than he can stuff the run, and seeing as how he has been playing behind Corey Crawford
Corey Crawford
Fr. Defensive End
#93 6-5, 280
Columbus, GA
View Full Profile , he could turn into a 3rd-and-long specialist.
*Defensive coordinator Brent Venables said he is still concerned about his depth at defensive end, and admitted that Rod Byers and Kevin Dodd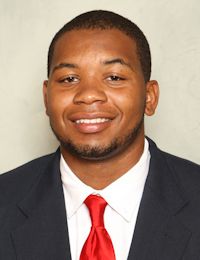 Kevin Dodd
Fr. Defensive Line
# 6-5, 280
Greer, SC
View Full Profile and Beasley still have a lot of work to do before they can be considered viable rotation options. I asked him if he would consider moving Tavaris Barnes
Tavaris Barnes
RS Fr. Defensive End
#6 6-4, 270
Jacksonville, FL
View Full Profile – who came to Clemson as a defensive end before moving to tackle – and Venables said that they were keeping all of their options open, including move Barnes.
Speaking of the defensive tackles, Grady Jarrett
Grady Jarrett
Fr. Defensive Tackle
#50 6-0, 290
Conyers, GA
View Full Profile had a great day - Tavaris Barnes was not at the game [he had a funeral to attend], but Jarrett and DeShawn Williams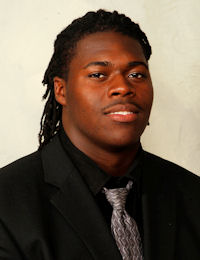 DeShawn Williams
Fr. Defensive Tackle
#99 6-1, 290
Central, SC
View Full Profile were in the backfield a good portion of the day. Jarrett had six tackles and was credited with two sacks, while Williams had six tackles and a sack.
In talking to Jarrett after the game, I was astounded at how big his arms are and how strong he is in his upper body. Williams says Jarrett is a "star" and Saturday definitely showed the possibilities.
*Quarterback Tajh Boyd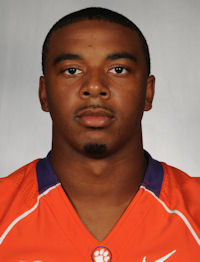 Tajh Boyd
RS So. Quarterback
#10 6-1, 225
Hampton, VA
View Full Profile admitted that he was inconsistent on Saturday, and said he knows that the offense will follow his lead. He took a moment to talk to Bellamy after the freshman's fumble – even though they were on different teams – and said that turnovers were the story at the end of last season and on Saturday.
"You can't turn the ball over," Boyd said. "It was the story of the day. The team follows my lead, and I have to get better."
*How about those wide receivers? Can you name another team that has as much talent as Clemson does at the position (Southern Cal? West Virginia?).
Nuk Hopkins absolutely torched the secondary while he was in the game Saturday, and I remarked to someone afterward that he not only looks stronger, he looks taller. I felt like I was watching an NFL first round draft pick out there – he had seven catches for 120 yards.
Martavis Bryant
Martavis Bryant
Fr. Wide Receiver
#1 6-5, 205
Calhoun Falls, SC
View Full Profile used his height and speed Saturday, and you get the feeling he is getting ready to explode. Charone Peake
Charone Peake
Fr. Wide Receiver
#19 6-3, 205
Moore, SC
View Full Profile even made a few nice catches – he told me after the game that he has been working in the slot and wants to use the summer to make his hands stronger.
Morris then told us after the game that he has to figure out a way to get Adam Humphries
Adam Humphries
Fr. Wide Receiver
#13 6-0, 190
Spartanburg, SC
View Full Profile the ball even more – Morris says Humphries is a playmaker.
*Loved the work that freshman punter Bradley Pinion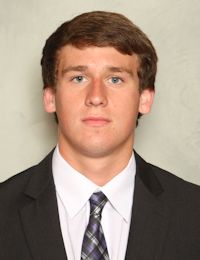 Bradley Pinion
Fr. Punter / Kicker
# 6-6, 220
Concord, NC
View Full Profile did Saturday. He had good hang time on his punts – just as important as distance – and still averaged over 44 yards per kick. Head coach Dabo Swinney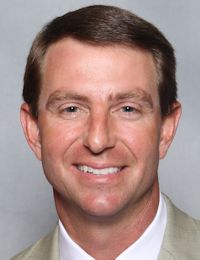 Dabo Swinney
Head Coach
View Full Profile says that Pinion is going to be a weapon for the Tigers sooner rather than later, and I fully expect to see him this fall. Kid just has a big old leg.
*Mike Bellamy showed the flashes of why everybody loves him, but he also showed he still has some work to do. He ripped off a big run, but promptly put the ball on the ground. He also had some issues in pass protection during the spring, and Saturday was no exception.
Morris was blunt when talking about Bellamy after the game - "Same song, second verse."
*Swinney tore into several players during the game Saturday, whether it was chewing out Cole Stoudt
Cole Stoudt
Fr. Quarterback
#8 6-4, 200
Dublin, OH
View Full Profile for taking a sack, getting into a lineman's face for a missed block or chasing defensive back Dante Stewart
Dante Stewart
RS Fr. Defensive Back
#48 5-8, 185
Swansea, SC
View Full Profile down the sideline after Stewart got into an altercation with Hopkins that wound up with Stewart's helmet on the ground. Folks in the press box were joking that they were worried Swinney was going to kill Stewart – but Swinney has said several times this spring he wants this team to take a step forward and become championship-caliber. He is demanding perfection from these guys.
Injuries
*MLB Spencer Shuey
Spencer Shuey
RS So. Linebacker
#33 6-3, 250
Charlotte, NC
View Full Profile suffered a hyper-extended elbow, but told me after the game that he was fine, other than a little pain.
*Quarterback Tony McNeal
Tony McNeal
RS Fr. Quarterback
#12 6-0, 195
Chester, SC
View Full Profile fell to the turf on the last true offensive play of the game with what appeared to be a knee injury. Swinney said it was not the one McNeal injured in high school, and the extent of the injury isn't known.
*Swinney said a few other players will have scopes now that the spring is over, including D.J. Howard
D.J. Howard
RS Fr. Running Back
#22 5-11, 195
Lincoln, AL
View Full Profile , Morgan Roberts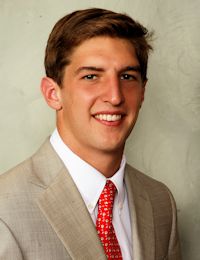 Morgan Roberts
RS Fr. Quarterback
#16 6-2, 200
Charlotte, NC
View Full Profile and Jay Guillermo.
We will have more from Venables and Morris as well as players.

Tags: Clemson Football
,
Adam Humphries
,
Andre Ellington
,
Bradley Pinion
,
Brandon Thomas
,
Charone Peake
,
Cole Stoudt
,
Corey Crawford
,
D.J. Howard
,
Dabo Swinney
,
Dalton Freeman
,
Dante Stewart
,
DeShawn Williams
,
Grady Jarrett
,
Isaiah Battle
,
Jay Guillermo
,
Joe Gore
,
Justin Parker
,
Kalon Davis
,
Kevin Dodd
,
Martavis Bryant
,
Mike Bellamy
,
Morgan Roberts
,
Patrick DeStefano
,
Ryan Norton
,
Spencer Shuey
,
Tajh Boyd
,
Tavaris Barnes
,
Tony McNeal
,
Tyler Shatley
,
Vic Beasley