| | |
| --- | --- |
| Slow summer doesn't mean recruiting slows down | |
---
| | | |
| --- | --- | --- |
| Monday, July 2, 2012, 3:57 PM | | |
Clemson head coach Dabo Swinney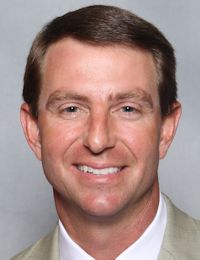 Dabo Swinney
Head Coach
View Full Profile 's high school football camp has been over for a few weeks, the campus is almost deserted of students and the coaching staff is taking a last few days off for vacation before the season beings to ramp up in another month.
However, that doesn't mean recruiting has slowed down, and indeed a few coaches have hosted some high-profile players over the last week. Included are wide receiver Ryan Jenkins
Ryan Jenkins
Wide Receiver
5-11, 177
Alpharetta, GA
View Full Profile , running back Alvin Kamara
Alvin Kamara
Running Back
5-9, 180
Norcross, GA
View Full Profile , defensive tackle Jay Woods
Jay Woods
Defensive Tackle
6-2, 277
Jackson, GA
View Full Profile and Montravius Adams
Montravius Adams
Defensive Tackle
6-3, 281
Vienna, GA
View Full Profile , the number one defensive tackle prospect in the nation and a top ten prospect regardless of position by Rivals.
The Tigers are doing everything possible to rebuild a defensive line that has been hit hard by the graduation of some outstanding players over the last two seasons. That rebuilding process started in the 2012 recruiting class with the addition of some players who could help this season - including Carlos Watkins - and it has continued with the verbal commitments of some high-profile defensive linemen in this recruiting cycle.
The run started when defensive tackle prospect Robert Nkemdiche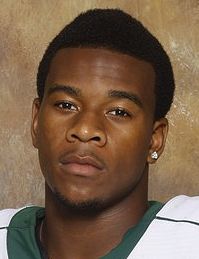 Robert Nkemdiche
Defensive End
6-5, 275
Loganville, GA
View Full Profile – the nation's No. 1 overall recruit regardless of position – committed during Swinney's camp. He was quickly followed by Elijah Daniel
Elijah Daniel
Defensive End
6-4, 255
Avon, IN
View Full Profile , the No. 5 defensive end in the nation, and 3-star defensive end prospect Dane Rogers
Dane Rogers
Defensive End
6-3, 245
Crest, NC
View Full Profile .
Adams visited the campus last week, staying from Wednesday thru Saturday, and spent time with defensive line coach Dan Brooks, defensive coordinator Brent Venables and several of the players including wide receiver Sammy Watkins, offensive lineman Shaq Anthony and wide receiver Martavis Bryant.
Adams told TigerNet the visit went well – you can read his comments here - and he said he is bringing his mother back for a visit on July 20th.
Originally, it was said that the Tigers – who are short on seniors this season – would take around 15 prospects in 2013 and that number would include just three defensive ends. However, attrition has probably caused that number to go up into the 18-to-20 range, and it stands to reason that if a prospect like Demarcus Walker
Demarcus Walker
Defensive End
6-4, 276
Jacksonville, FL
View Full Profile , Tyquan Lewis
Tyquan Lewis
Defensive End
6-4, 220
Tarboro, NC
View Full Profile or Jalen Miller offered commitment the coaching staff would be hard-pressed to turn them down.
Clemson currently has 11 players who have given their verbal - three linebackers, three defensive ends, two defensive backs, one tight end, one offensive lineman and one running back. With anywhere from seven-to-nine slots still available, you have to figure the Tigers will go for two more defensive tackles, two wide receivers, one more running back and one or two more offensive linemen.
That list of offensive linemen still on the radar includes Tyrone Crowder
Tyrone Crowder
Offensive Guard
6-2, 315
Rockingham, NC
View Full Profile and Austin Droogsma
Austin Droogsma
Offensive Guard
6-3, 310
Gulf Breeze, FL
View Full Profile , both of whom visited for Swinney's camp. Droogsma currently has the Tigers running neck-and-neck with the Florida St. Seminoles. Crowder – out of Rockingham (NC) Richmond County – is listed by Rivals as the No. 9 offensive guard prospect in the nation, and he figures to be the staff's top offensive line target for this recruiting cycle.
Let's take a quick look at some of the top prospects left on the board for the Tigers, and we will break it down by offense and defense later this week and go a little more in-depth on where each prospect stands.
QB – The Tigers won't be taking a quarterback this cycle.
RB – Clemson is still very much in the mix for Derrick Green
Derrick Green
Running Back
6-0, 215
Richmond, VA
View Full Profile , the nation's No.1 running back recruit out of Richmond, Va. The Tigers are also after Tyshon Dye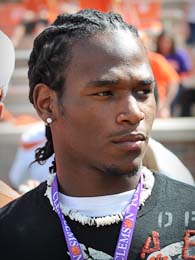 Tyshon Dye
Running Back
6-1, 210
Elberton, GA
View Full Profile out of Elberton (Ga.) Elbert County, T.J. Logan
T.J. Logan
Running Back
5-9, 175
Greensboro, NC
View Full Profile from Greensboro (NC) North Guilford, Alvin Kamara (Ga.) Norcorss, and Peyton Barber
Peyton Barber
Running Back
5-11, 211
Alpharetta, GA
View Full Profile Alpharetta (Ga.) Milton.
WR – The top of this list has to be Marquez North
Marquez North
Wide Receiver
6-3, 205
Charlotte, NC
View Full Profile out of Charlotte (NC) Mallard Creek. North currently has a top six in order of Clemson, North Carolina, Georgia, North Carolina State, Florida and Ohio State. Also high on Clemson's board is Ryan Jenkins of Marietta (Ga.) Lassiter, the brother of Clemson defensive back Martin Jenkins. Jenkins has narrowed his list down to Clemson and Oklahoma St. and will announce at Nike's The Opening, which starts later this week. The Tigers got a visit last week from Alvin Bailey
Alvin Bailey
Athlete
5-11, 170
Seffner, FL
View Full Profile out of Seffner (FL) Armwood, who currently ranks as the nation's No. 16 receiver. Other receiver prospects include Mike Williams
Mike Williams
Wide Receiver
6-5, 205
Holly Hill, SC
View Full Profile of Santee (SC) Lake Marion, De Marcus Robinson
Marcus Robinson
Linebacker
6-3, 215
Memphis, TN
View Full Profile of Fort Valley (Ga.) Peach County and Tramel Terry
Tramel Terry
Wide Receiver
5-11, 170
Goose Creek, SC
View Full Profile of Goose Creek, who was at Swinney's camp and has been in contact with the Clemson coaches.
OL – Crowder and Droogsma from Gulf Breeze (Fl.) are the top two targets.
DT – Adams is obviously number one on this list, but it also includes Jay Woods out of Jackson (Ga.), Greg Gilmore
Greg Gilmore
Defensive Tackle
6-4, 285
Hope Mills, NC
View Full Profile out of Hope Mills (NC) South View, Scott Pagano
Scott Pagano
Defensive Tackle
6-4, 280
Honolulu, HI
View Full Profile of Honolulu (Hi.) Moanalua, and Joe Fennell
Joe Fennell
Offensive Line
6-5, 320
Fort Myers, FL
View Full Profile of Fort Myers (FL) South Fort Myers.
DE – The Tigers are still in the running for Demarcus Walker out of Jacksonville (FL) Sandalwood and are currently in his top five. Others on the list at DE include at Tyquan Lewis of Tarboro (NC) Tarboro and Gaffney's Jalen Miller.
ATH – Jayron Kearse
Jayron Kearse
Wide Receiver
6-4, 195
Fort Myers, FL
View Full Profile out of Fort Myers (FL) South Fort Myers is going to go here as an athlete (he can play receiver, linebacker or as a defensive back), but he figures to play defensive back in college. He visited Swinney's camp, put on a show, and then promptly de-committed from the University of Miami. He visited Southern Cal last week, and has the Tigers in his top five.
CB/S – Kendall Fuller
Kendall Fuller
Defensive Back
6-0, 185
Olney, MD
View Full Profile out of Olney (MD) Our Lady of Good Counsel is the nation's top cornerback prospect. He currently has a top three – in order – of Virginia Tech, Clemson and Michigan. He is the teammate of 2013 linebacker commit Dorian O'Daniel, but won't make his decision until January of 2013. Tucker (GA) ATH Juwaan Williams
Juwaan Williams
Athlete
5-10, 180
Tucker, GA
View Full Profile says Clemson's coaches have offered him as a corner, and he was at Swinney's camp a few weeks ago. Clemson has also offered Vernon Hargreaves
Vernon Hargreaves

5-11, 180
Tampa, FL
View Full Profile from Tampa (FL) Wharton, - the No. 1 corner in the nation in some rankings - who will be visiting Clemson later this month, No. 3 safety Vonn Bell
Vonn Bell
Safety
6-1, 190
Rossville, GA
View Full Profile of Rossville, Ga. and No. 5 corner MacKensie Alexander
MacKensie Alexander
Defensive Back
5-11, 175
Immokalee, FL
View Full Profile of Immokalee, Fla.

Tags: Clemson Football
,
Alvin Bailey
,
Alvin Kamara
,
Austin Droogsma
,
Dabo Swinney
,
Dane Rogers
,
Demarcus Walker
,
Derrick Green
,
Elijah Daniel
,
Greg Gilmore
,
Jay Woods
,
Jayron Kearse
,
Joe Fennell
,
Juwaan Williams
,
Kendall Fuller
,
MacKensie Alexander
,
Marcus Robinson
,
Marquez North
,
Mike Williams
,
Montravius Adams
,
Peyton Barber
,
Robert Nkemdiche
,
Ryan Jenkins
,
Scott Pagano
,
T.J. Logan
,
Tramel Terry
,
Tyquan Lewis
,
Tyrone Crowder
,
Tyshon Dye
,
Vernon Hargreaves
,
Vonn Bell