| | |
| --- | --- |
| Signing Day setting up for high drama | |
---
| | | |
| --- | --- | --- |
| Wednesday, January 23, 2013, 6:34 PM | | |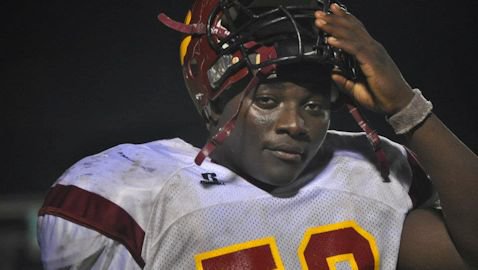 You want drama? We'll give you drama.
National Signing Day, the day when college football fans across the country blow off work and sit by their computers and smartphones, arrives in two weeks, and this year it looks like it will be a day filled with drama as fans and coaches alike wait on the announcements and the faxes.
Computers will be constantly refreshed. Phone batteries will die. And for those poor souls who live and die by recruiting, who fall into a state of depression if a certain recruit isn't signed or who become giddy for weeks about a certain 5-star, it's the day of reckoning.
It's like that. And you know it.
National Signing Day 2011 was filled with drama, from Stephone Anthony's "Clemson is coming" announcement to Tony Steward's shocking his family and friends with his college choice. It was a day to remember.
Last year's signing day was rather pedestrian – the only one to announce for Clemson on the actual day was defensive tackle D.J. Reader, who had to decide between Clemson and Maryland. Several top prospects fell off of Clemson's board in the days leading up signing day, leaving little room for the typical drama.
This year is shaping up to look more like 2011.
Clemson will be waiting on the likes Montravius Adams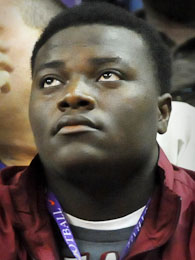 Montravius Adams
Defensive Tackle
6-3, 281
Vienna, GA
View Full Profile , Tyrone Crowder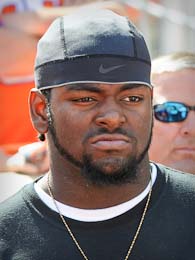 Tyrone Crowder
Offensive Guard
6-2, 315
Rockingham, NC
View Full Profile , MacKensie Alexander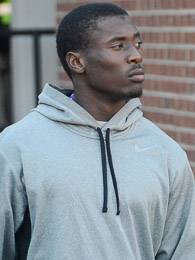 MacKensie Alexander
Defensive Back
5-11, 175
Immokalee, FL
View Full Profile , James Clark

James Clark
Wide Receiver
5-11, 170
New Smyrna Beach,
View Full Profile , Carl Lawson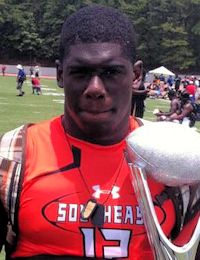 Carl Lawson
Defensive End
6-3, 251
Alpharetta, GA
View Full Profile , Asiantii Woulard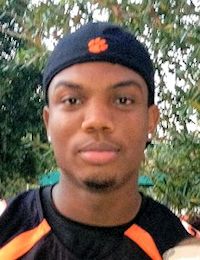 Asiantii Woulard
Quarterback
6-3, 205
Winter Park, FL
View Full Profile and Adrian Baker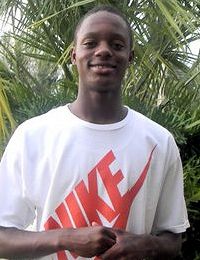 Adrian Baker
Cornerback
6-1, 170
Hollywood, FL
View Full Profile .
In fact, these last few weeks should be filled with a little drama of their own as final recruiting trips are made and the coaches make their final in-home pitches to recruits. What looks likely to happen right now could indeed change (and a lot of times does change) before the aforementioned day of reckoning.
However, this is how it looks today for some of the Tigers' top targets.
DT Montravius Adams - Big Mon visited Alabama this past weekend, and his high school coach [Jimmy Hughes] told me in a text last week that the college coaches have literally been lining up outside of his door to talk to the 5-star player that could be a difference –maker on someone's defensive line. Adams is hard to read – he doesn't mind doing interviews, but he gives very little away during those interviews. This one looked early on like it would be a battle between Clemson and Auburn, but now looks like a Clemson/Georgia battle. Yep…Adams could line up against the runner-up when the two teams meet in Death Valley to kick off the 2013 season. He will announce on signing day, and this one will go all the way down to the wire.
OG Tyrone Crowder - Crowder visited Clemson's campus last weekend, and it was a visit designed to see if he felt at home and to let his family meet and spend time with the coaches. By all accounts, the visit went well, and Crowder's brother told me he hasn't heard from Georgia about a potential visit to Athens. This one looks good for Clemson. He will announce on signing day…his brother told me that Tyrone wants to "put on the hat."
QB Asiantii Woulard -Woulard is a recent addition to Clemson's board. He was a target of the Tigers all along, but received an offer when a quarterback slot opened up with the transfer of Morgan Roberts. He visited Clemson last weekend, and he told TigerNet he loved everything about the visit. He could visit UCLA this weekend, but you have to like how Clemson is positioned in this one. The Elite 11 MVP has told us he has been a Clemson fan for a long time, and likes the idea of playing in an offense like Chad Morris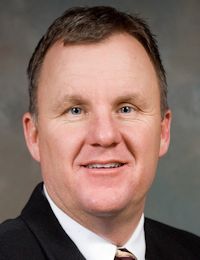 Chad Morris
Offensive Coordinator / QBs
View Full Profile '. He will announce on ESPN-U at 12:30.
WR James Clark -Clark chose a Clemson visit over going to Ohio St. last weekend, and is now deciding on whether to visit Ohio St. this weekend. Again, he told us that he loved everything about the Clemson visit, and Clemson is probably the team to beat here. We will be watching to see if he visits the Buckeyes this weekend. Ohio St. head coach Urban Meyer has an in-home with him on Wednesday of this week. Clark had previously stated that he might visit Florida this weekend, but he has only one official visit remaining. If he takes the visit to Columbus, it looks like it could be a Tiger-Buckeye battle. If he decides to forego the visit, it could very well mean he has decided on Clemson. He will announce on NSD.
CB Mackensie Alexander -Speaking of drama, that brings us to Alexander, who goes through leaders and favorites like Kim Kardashian goes through boyfriends. The nation's No. 7 corner prospect has taken visits to Clemson, Texas A&M and Miss. St. and will visit Rutgers this weekend. A fifth visit might be in the works, but it isn't known at this point where that will be. Clemson coaches Tony Elliott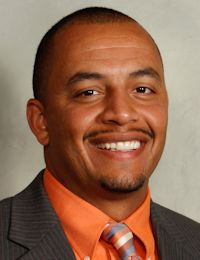 Tony Elliott
Assistant Coach / Running Backs
View Full Profile and Mike Reed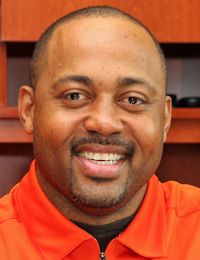 Mike Reed
Defensive Backs Coach
View Full Profile had an in-home with Alexander last week, and it's looking like Dabo Swinney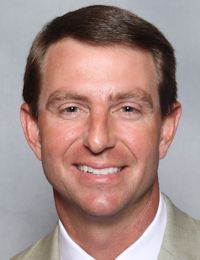 Dabo Swinney
Head Coach
View Full Profile and Brent Venables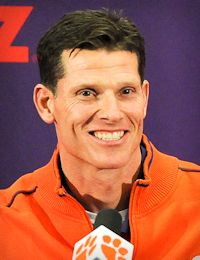 Brent Venables
Defensive Coordinator / Linebackers
View Full Profile will get their chance at an in-home. The wild card in the situation is his brother Mackenro – Mackensie has said he would like to play with his brother. But Mackenro's grades are in question, so he might have to attend a JUCO. As a result Miss. St. has entered the equation and they can offer early playing time. This one will be too close to call, and he might actually change his mind at the last second. He will announce on NSD.
DE Carl Lawson -Lawson visited Clemson along with Adams, and the two are buddies and have said they would like to play together. Lawson has been committed to Auburn for a while now, but opened himself up to other visits when Gene Chizik was fired. He has also visited Tennessee, and former Clemson commit Ryan Jenkins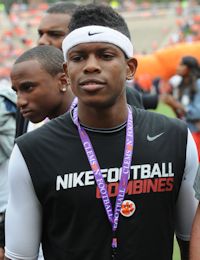 Ryan Jenkins
Wide Receiver
5-11, 177
Alpharetta, GA
View Full Profile is working hard to get Lawson to become a Vol. Is this one a two-way or three-way battle? Like Adams, this one will change over the next two weeks and bears watching. He told us last week that he didn't know when he would have a decision.
CB Adrian Baker -Baker visited with defensive coordinator Brent Venables and new secondary coach Mike Reed last week, and Baker told TigerNet that Reed is a coach he can see himself playing for. This one is a battle between Clemson and Oklahoma, but after talking with Baker several times recently, I like to think that Clemson has the edge for his services. He will announce on NSD.
DB Korrin Wiggins

Korrin Wiggins
Safety
6-1, 190
Durham, NC
View Full Profile -Wiggins visited Clemson weekend before last week, and visited North Carolina - the school he is committed to - this past weekend. I've been told that Wiggins is getting all of his paperwork in order so that he can enroll at UNC. However, Clemson head coach Dabo Swinney and defensive coordinator Brent Venables had an in-home visit with Wiggins last week. Wiggins came out of the visit and said his top three - in order - were UNC, Clemson and Ohio St. He will announce on NSD.

Tags: Clemson Football
,
Adrian Baker
,
Asiantii Woulard
,
Brent Venables
,
Carl Lawson
,
Chad Morris
,
Dabo Swinney
,
James Clark
,
Korrin Wiggins
,
MacKensie Alexander
,
Mike Reed
,
Montravius Adams
,
Ryan Jenkins
,
Tony Elliott
,
Tyrone Crowder