| | |
| --- | --- |
| Signing Day preview and predictions | |
---
| | | |
| --- | --- | --- |
| Tuesday, January 31, 2012, 4:34 PM | | |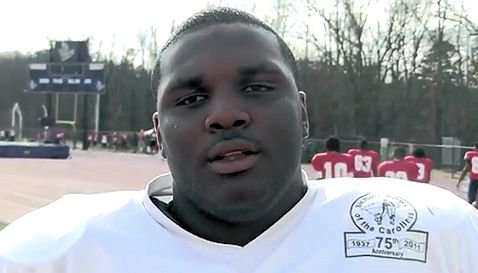 National Signing Day 2012 beckons, a day that, for some people, surpasses the opening day of college football season in the level of excitement that it generates.
I woke up this morning and had a text from one of my friends – Furman Davenport- who was telling me that he had taken a vacation day tomorrow just so he could watch all of the excitement unfold. And oh, by the way, were the Tigers going to get any surprises this year?
My answer is that the vacation day might have been better spent a little later in the spring, when you can take the family out and enjoy some warmer weather. The Tigers have already fashioned a Top 10 recruiting class – what's not to like about Travis Blanks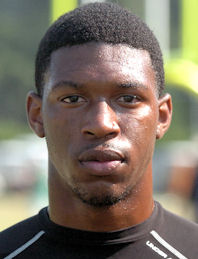 Travis Blanks
Defensive Back
6-1, 180
Tallahassee, FL
View Full Profile and Carlos Watkins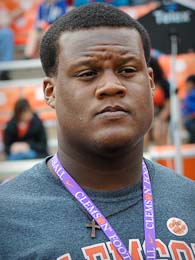 Carlos Watkins
Defensive Line
6-4, 285
Forest City, NC
View Full Profile and Bradley Pinion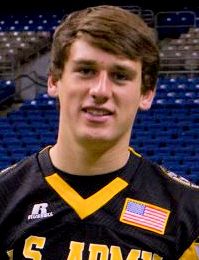 Bradley Pinion
Punter / Kicker
6-6, 220
Concord, NC
View Full Profile and Jay Guillermo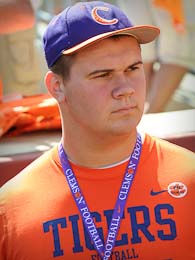 Jay Guillermo
Offensive Line
6-3, 285
Maryville, TN
View Full Profile – but three of those kids are already on campus and the rest of the "drama" surrounding the day has seemingly been sucked out of the air, at least from a Clemson perspective.
One thing that is noticeable about this class – as it stands right now – is that the Tigers have zero recruits from the state Georgia, a longtime pipeline state for the Clemson program. And there is just one recruit from the state of Florida, and that is Blanks. Another noticeable fact is that the Tigers have had, since the Orange Bowl, shots at Jonathan Bullard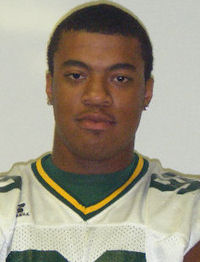 Jonathan Bullard
Defensive Line
6-4, 250
Shelby, NC
View Full Profile , Todd Gurley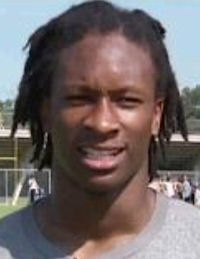 Todd Gurley
Running Back
6-1, 200
Tarboro, NC
View Full Profile and Kendarius Whitehead. The Tigers appeared to be in good shape for all three – if not leading – only to have the word get out a few days before each players' decision that they were going elsewhere.
Running back Keith Marshall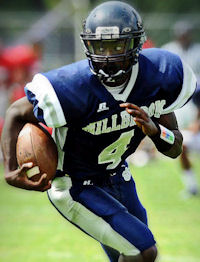 Keith Marshall
Running Back
5-11, 190
Raleigh, NC
View Full Profile picked Georgia shortly after the ACC Championship Game – which makes Gurley's pick all the more surprising – and Bullard, LB Nick Dawson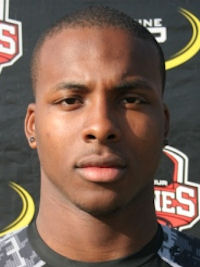 Nick Dawson
Linebacker
6-3, 228
Charlotte, NC
View Full Profile , and LB Keith Brown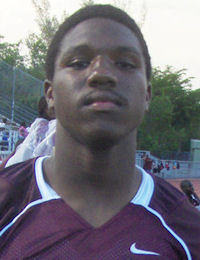 Keith Brown
Outside Linebacker
6-2, 230
Miami, FL
View Full Profile each picked other schools at the U.S. Army All-American game in early January. Big-time recruit Eddie Goldman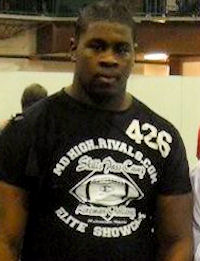 Eddie Goldman
Defensive Line
6-4, 305
Washington DC,
View Full Profile bailed on the Tigers earlier in the process, so it's been a while since Clemson has added a big-time recruit and that the win in the ACC Championship Game and a berth in the Orange Bowl have meant nothing when it comes to adding 2012 recruits.
However, Clemson head coach Dabo Swinney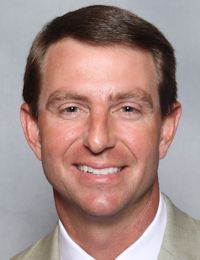 Dabo Swinney
Head Coach
View Full Profile – and really Clemson coaches in general – have been known for their signing day surprises and Swinney has become known as "The Closer." In 2005, Antonio Clay switched from Oklahoma to Clemson; in 2006, it was some running back named C.J. Spiller; in 2008, it was tight end Dwayne Allen; in 2011, the Tigers got linebackers Stephone Anthony and Tony Steward.
Will that happen again on Wednesday? It's hard to say at this point, but you obviously can't rule out Dabo Swinney's track record. As of right now, however, it looks like "The Closer" might have to be content with those already committed.
Here is a look at what is happening with the players left on Clemson's board.
DT D.J. Reader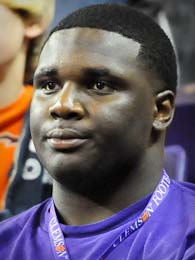 D.J. Reader
Offensive Line
6-4, 330
Greensboro, NC
View Full Profile – Reader might be Clemson's best shot at landing a player on Wednesday. I have talked to Reader several times over the past few months and spent a good deal of time talking to him at the Shrine Bowl practices. I got the sense all along that his relationship with defensive line coach Dan Brooks and his love of Clemson had the Tigers at the top of his board. But after talking with several people over the past few weeks, it appears that Reader's dad has jumped into the fray – as is his right – and is pushing Maryland because of academics and early playing time. I get the sense here that Reader really would love to come to Clemson and let Brooks try and coach him to the next level while also trying his hand on Jack Leggett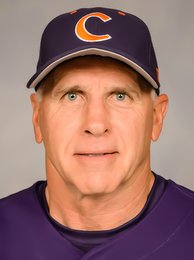 Jack Leggett
Baseball Head Coach
View Full Profile 's baseball team while dad simply wants his son to play early. Who wins out? The guess here – and that is all it is – is that dad wins out and Reader goes to Maryland. But in reality, this one is just too close to call.
DB Ronald Darby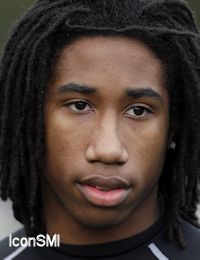 Ronald Darby
Defensive Back
5-11, 175
Oxon Hill, MD
View Full Profile – Darby was a late addition to Clemson's board. He had originally committed to Notre Dame, but decided to look elsewhere in early January. He visited Clemson a few weekends ago, and really enjoyed his time. However, he took a visit to Florida St. before that and the Seminoles have been rumored to be the favorite since that visit. The good news for the Tigers is that Clemson coaches Swinney, new defensive coordinator Brent Venables and recruiting coordinator Jeff Scott got the last in-home visit with Darby last Thursday night and spent longer than expected at his house. Darby is obviously a kid who can't seem to make up his mind, and it wouldn't be surprising to see him shock everyone on signing day and pick someone other than the Seminoles. However, Darby looks like a Nole at this point.
LB Cassanova McKinzy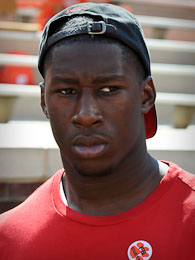 Cassanova McKinzy
Linebacker
6'3, 230
Birmingham, AL
View Full Profile – McKinzy is an Auburn commit who also visited the Clemson campus a few weeks ago and met with Venables and Swinney and it appeared the Tigers might have opened the door just a crack. However, I sent a text to McKinzy this morning, and his reply was simple: "I am sticking with my commitment to Auburn."
DE JaMichael Winston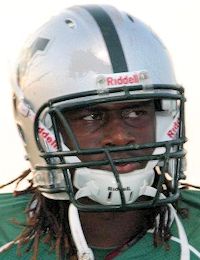 JaMichael Winston
Defensive End
6-5, 240
Prichard, AL
View Full Profile – Winston is another late-comer to Clemson's board, an Arkansas commit who has taken visits to Clemson and Michigan St. the past couple of weekends. His coach told TigerNet that Winston was floored – in a good way – by his Clemson visit and that the Tigers had a shot. But he has also said that his visit to East Lansing was his best yet, so now it's up to the Hogs to see if they can keep him for another day or so and keep him away from Clemson and Michigan St.
LB Reggie Northrup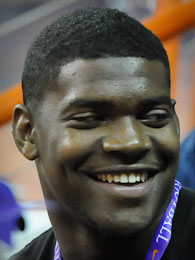 Reggie Northrup
Linebacker
6-2, 215
Jacksonville, FL
View Full Profile – Northrup falls into the above category of late-comer-that-is-already-committed. He visited Clemson last weekend and spent the basketball game talking fairly earnestly with Swinney. I asked him after the game how the visit was going, and he broke out into a big smile and said he had had a "fantastic time." The Miami commit has since told people that he wants to sit down with his family – he had two family members on hand for this weekend's visit – and make the decision that is best for him. The feeling here is that Clemson has a great shot.
What will happen? Who knows. These kids who still have decisions to make will sit down tonight with their families and coaches and try and make the best decision possible. As we have learned in the past, kids might say one thing the day before they sign and then do something totally different once they announce. We have even heard of several highly-touted recruits who literally go on the stage still trying make a decision.
Regardless of what happens on Wednesday, if the Tigers reel in everyone that has committed it is still a Top 10 recruiting class and will mark the first time since 1988-89 that the Tigers have hauled in two consecutive top 10 classes.
Clemson's best shot – Reader.
The one that would surprise me the most – Winston.
The wild card – Darby.
Don't be surprised if – Northrup becomes a Tiger.

Tags: Clemson Football
,
Bradley Pinion
,
Carlos Watkins
,
Cassanova McKinzy
,
D.J. Reader
,
Dabo Swinney
,
Eddie Goldman
,
JaMichael Winston
,
Jack Leggett
,
Jay Guillermo
,
Jonathan Bullard
,
Keith Brown
,
Keith Marshall
,
Nick Dawson
,
Reggie Northrup
,
Ronald Darby
,
Todd Gurley
,
Travis Blanks