| | |
| --- | --- |
| Recruits react to Saturday night's electric Death Valley atmosphere | |
---
| | | |
| --- | --- | --- |
| Monday, September 2, 2013, 6:04 PM | | |
CLEMSON – The electric atmosphere inside of Clemson's Death Valley was already in evidence well over an hour before Saturday night's kickoff against Georgia.
As the recruits filed out from under the WestZone and onto the field and the current Clemson team began their pregame warm-ups, the atmosphere began to remind me of the game against Florida St. on Labor Day in 2007.
And then, it got a whole lot better.
The atmosphere was very alive and palpable from the time the Tigers ran down the hill until well after the game had ended, and the good news for both Clemson coaches and fans was that it made a big impression on many of the Clemson recruits that were on hand, and many that were watching on national television.
Offensive coordinator Chad Morris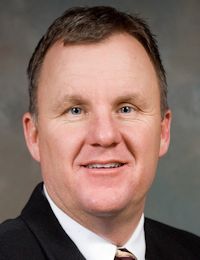 Chad Morris
Offensive Coordinator / QBs
View Full Profile told the media Monday that the coaches were already receiving calls from recruits who watched the game.
"It was broadcast all over the country and it showed our university and what our traditions are here. And recruits noticed it, too," Morris said. "We've gotten calls from recruits all over the country. We are now in their top list, and that is great to know and great to see. This is a special place and that was great to see."
Many of Clemson's commitments – and top prospects – were at the game, and several of them told TigerNet that the atmosphere was unlike any they had ever witnessed.
Korie Rogers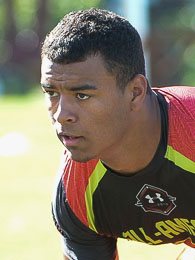 Korie Rogers
Outside Linebacker
6-2, 200
Buford, GA
View Full Profile , a 4-star linebacker commit out of Buford (GA) High School, called it "unbelievable."
"The whole thing was just unbelievable. I know people on the Georgia team, and they said it was by far the loudest thing they have ever been a part of at Georgia. The crowd was into it the whole game, no matter how much we were down or how much we were up."
The crowd's effort meant even more to Rogers because he plays defense.
"As a defensive player, I loved how the crowd got extremely loud on third and fourth downs," Rogers said. "It just looked like it would be so much fun to play in. I had chills basically the whole time, and I was just in the stands."
Rogers said that the game made him excited about one day donning the Clemson orange.
"That was honestly running through my head the whole game," Rogers said. "I was just picturing myself on that field in front of thousands of people playing the game I love. It doesn't get any better than that."
Jae'lon Oglesby, a 2014 running back commit out of Central (SC) Daniel, said the crowd made it the best Clemson game he has ever attended.
"The fans got me pumped," Oglesby said. "I've never been to a Clemson game that live. I was standing up the whole game."
Mason Veal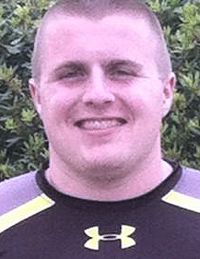 Mason Veal
Offensive Tackle
6-6, 290
Charlotte, NC
View Full Profile , a 2015 tackle prospect out of Charlotte (NC) Ardrey Kell, said he loved the whole experience.
"It was crazy. The place was packed, and they were loud and you could tell they were pumped about playing against a team like Georgia," Veal sad. "And the way they reacted when they won the game was awesome. It was just great. Georgia really couldn't do much to stop Clemson, and they couldn't stop [Roderick] McDowell, even in the fourth quarter. They still ran the ball and ran it well."
Adam Choice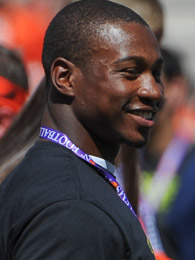 Adam Choice
Running Back
5-9, 190
Thomasville, GA
View Full Profile , the 2014 running back commit out of Thomasville (GA) Thomas County Central, said he wasn't surprised by the great crowd.
"I loved it. It was electric and it was awesome," Choice said. "It was a big game, and I wasn't surprised at all - I actually expected that. I was told by [recruiter] Coach [Tony] Elliott that it would live up to its name of Death Valley. It turned out to be all I expected it to be."