| | |
| --- | --- |
| Q&A with Clemson offensive coordinator Chad Morris | |
---
| | | |
| --- | --- | --- |
| Monday, August 8, 2011, 10:42 PM | | |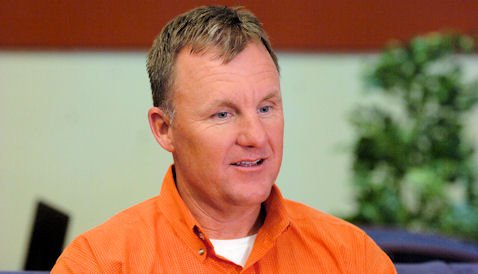 CLEMSON – Clemson offensive coordinator Chad Morris was made available to the media Monday evening after the Tigers' third practice of the fall, and he answered questions about quarterback Tajh Boyd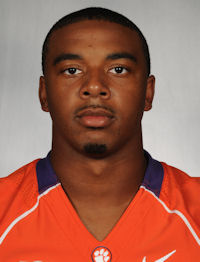 Tajh Boyd
Quarterback
#10 6-1, 230
Hampton, VA
View Full Profile , the freshmen and the offensive line.
The following is an edited transcript of what he had to say.
Q: What freshmen have jumped out at you?
CM: They've all jumped out at me. They've all jumped out at a lot of people with their acceleration and their speed. Right now, they are just so overwhelmed because they are having to think a lot, which is slowing them down. I think they are doing a great job. It's all going to start coming together. There are definitely a couple that are stepping in the forefront.
Q: How was the tempo today?
CH: First day of pads, I thought our tempo was slow, which was to be expected. I did think that it was slow, which we had to address real quick- we did a few little reminders before we got going in practice. They got going and the tempo definitely picked up. It's amazing how those things happen. I was pleased to see that they responded to the coaching. I thought the offensive line did a good job –with the pads-getting used to it again. It's a little different feel than shorts and helmets. We have to be more aggressive and physical. We weren't as aggressive as I would have liked us to be, but it was the first day in pads. It was just like the first day of spring and you kind of expected that.
Q: You said during Dabo's golf outing that starting quarterback Tajh Boyd and backup Cole Stoudt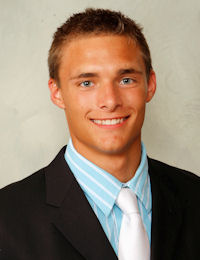 Cole Stoudt
Quarterback
#8 6-3, 195
Dublin, OH
View Full Profile were closer than you would have liked. Has Tajh created separation so far?
CM: I think without a doubt that Tajh has asserted himself as a leader and as a starter, which we knew he would be. He is doing a great job. Cole is doing a really good job as well. I'm really proud of both of them. Tajh is taking a step forward which we need to have happen.
Q: Tajh had issues with his accuracy in the spring. How are you working on that?
CM: Continuing to work on his footwork and learning the offense will definitely help. There are a lot of uncertainties. I think one of the things that needs to be mentioned is that these guys are working extremely hard. I'm proud of the way they are working. What we are demanding of our coaching staff is working extremely hard as well- Coach Elliott, Coach Scott, Coach Caldwell and Coach Pearman- I'm really pleased with the way those guys are working as well.
Q: What have you seen from the offensive line?
CM: Philip [Price] is doing good. As a group ,and as a whole bunch, we have to get more physical, we have to play faster. I think Philip is doing a good job. He is competing. He is battling and he wants it. That's kind of where we are. He's in there getting all of the reps with the number ones. They are doing a good job and we just have to keep working them.
Q: What are you seeing from the right side of the line?
CM: Landon [Walker] is the guy. He has got to be the leader out there on the offensive line. He and Dalton Freeman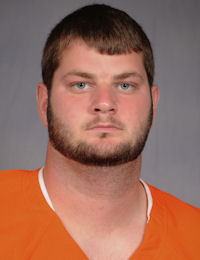 Dalton Freeman
Offensive Line
#55 6-5, 285
Pelion, SC
View Full Profile and Antoine McClain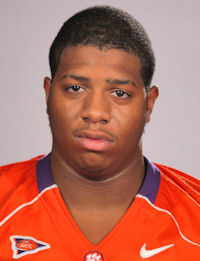 Antoine McClain
Offensive Line
#74 6-5, 330
Anniston, AL
View Full Profile - they are our veteran group and we expect a lot out of them. They have to help hold everyone else accountable up front. To this point-three days in- they are where I thought we would be. We are getting a lot of reps. We are going really fast. There's not a lot of time for them to get a drink of water.
Q: What have you seen from the veteran receivers?
CM: Bryce McNeal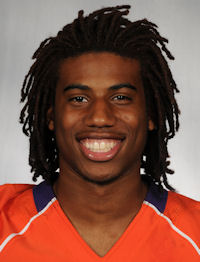 Bryce McNeal
Wide Receiver
#7 6-1, 180
Minneapolis, MN
View Full Profile is having a really good camp. I've been pleased with him. Some of our freshmen that we thought would step in are coming along. There's just so much to learn and take in. Bryce McNeal is really having a good three days of camp. It's amazing what a little competition will do for people. His focus and his dedication, it means something. I think that comes along with competition. I think there are a lot of guys that are feeling that at all positions.