---
| | | |
| --- | --- | --- |
| Thursday, August 1, 2013, 12:09 PM | | |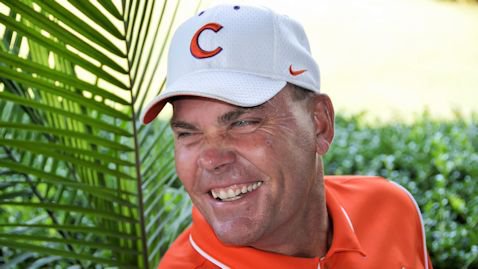 Danny Pearman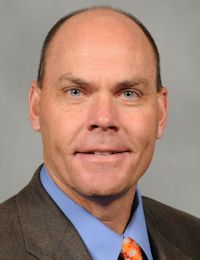 Danny Pearman
Assistant Head Coach / Tight Ends
View Full Profile had to replace Dwayne Allen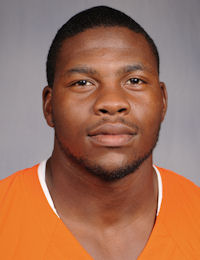 Dwayne Allen
Tight End
#83 6-3, 255
Fayetteville, NC
View Full Profile 's production at the tight end spot heading into last season, and found a solid answer in Brandon Ford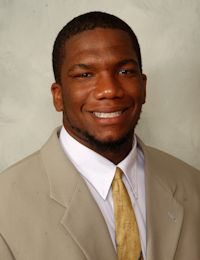 Brandon Ford
Tight End
#80 6-4, 240
Wando, SC
View Full Profile .
This season, he has to replace the graduated Ford and Sam Cooper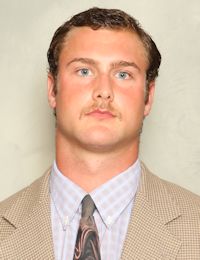 Sam Cooper
RS Jr. Tight End
#86 6-5, 250
Brentwood, TN
View Full Profile – Ford's backup last season – after Cooper tore his ACL during the spring game in April. Trying to replace Ford's 40 receptions and Cooper's 10 are Stanton Seckinger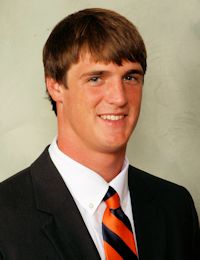 Stanton Seckinger
RS So. Tight End
#81 6-4, 210
Isle of Palms, SC
View Full Profile , Darrell Smith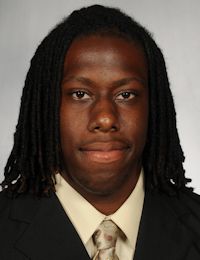 Darrell Smith
Gr. Fullback
#40 6-1, 250
Gadsden, AL
View Full Profile , Jay Jay McCullough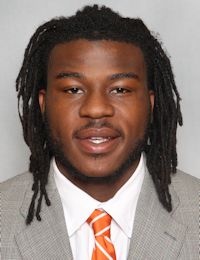 Jay Jay McCullough
RS Fr. Tight End
#89 6-3, 230
Fort Mill, SC
View Full Profile and freshman Jordan Leggett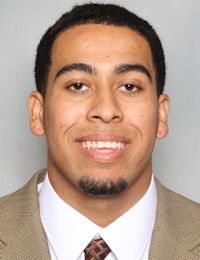 Jordan Leggett
Fr. Tight End
#16 6-6, 235
Navarre, FL
View Full Profile . Combined, the quartet has a grand total of five career receptions.
Does Pearman think he has the horses to replace those numbers?
"It's not a matter of do we have the horses; it's that someone just has to go and do it," Pearman told TigerNet. "That's the beauty of college football – sometimes you are just an injury away from playing. I know that is cliché and sounds like coach talk, but I am telling you that is why you play those kids that are backups as often as you can, because you never know when they will be thrust into that situation."
Pearman said that sometimes you experience growing pains with young players having to learn on the job, such as he saw last season with Cooper.
"You look at Sam Cooper last year and he wasn't ready to play the kind of time he got in the Auburn game any more than the man in the moon," Pearman said. "But he was able to get in there and get the feel for it by the end of the year. The credit is to him, and I hate it he got injured in the spring game but that is part of it."
Adding to the urgency of getting the younger players up to speed is offensive coordinator Chad Morris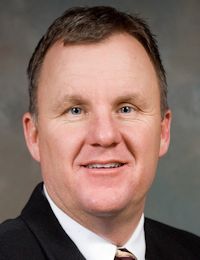 Chad Morris
Offensive Coordinator / QBs
View Full Profile ' HUNH offense, an offense that Pearman says needs three experienced players to run at a high level.
"If you have three veteran guys in an offense like a tempo offense, you want them to be your center, your quarterback and your tight end that motions quite a bit to be experienced. Those are the three main cogs. To make it go fast and make it go at speed, those are very critical that you have those. Right now, we have that experienced quarterback, but the center is new and the tight end will be new. They have to get up to speed in a hurry."
Seckinger came to Clemson as a wide receiver, and he needed to gain weight in order to be an effective blocker. Pearman said it's a work in progress, but he likes what he sees out of Seckinger.
"Stanton has been weighing consistently over 230 this summer," Pearman said. "It'll be interesting to see if he can hold his weight through camp. Stanton's worked extremely hard. If he can do that, he will be really good for us."
For first-year freshman Jordan Leggett, Pearman has questions about his physicality and grasp of the offense.
"He has a really good work ethic, but he is still a freshman," Pearman said. "Playing a freshman at that position is hard, and he will have to have a really solid camp for us to play him a bunch. I hope he does. I hope he is fighting for that top job. He had a solid spring. But you have to be physical, and the question is can he hold the edge against a 270-pound defensive end? His route running is ahead of most freshmen, and he has really good hands.""
Pearman then said that redshirt freshman Jay Jay McCollough still faces a steep learning curve.
"The first week of camp is going to be real critical for Jay Jay, just to see where he is," Pearman said. "He was a high school tailback and wasn't a big route-runner. It's easier catching a handoff than a pass, running routes and putting your hand on the ground and blocking. It's taken a little while with him, but he's applied himself and worked hard this summer, too, so I'm interested to see where he's at."
Redshirt senior Darrell Smith, who is listed at fullback but also plays at the tight end spot in blocking situations, will also see plenty of time on the field.
"Darrell will open a hole that will win a game," Pearman said. "He'll give us an extra rack of downs and help us milk the clock. He's an unsung guy that does the dirty work. He has a lot of respect from everybody on our team. If I had to pick out the leader in our group, and really on the whole team, it would be Darrell."