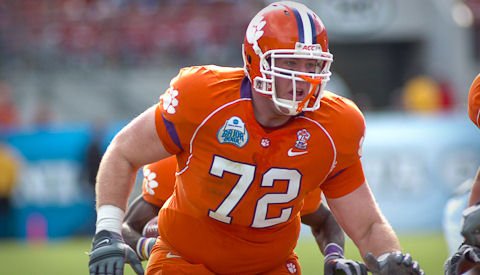 | | |
| --- | --- |
| News and notes from the first of two-a-days | |
---
| | | |
| --- | --- | --- |
| Friday, August 12, 2011, 2:08 PM | | |
AUDIO: Dabo Swinney after practice audio
CLEMSON – Tis the season for two-a-days.
The Clemson Tigers began their first session of two-a-day practices Friday morning, and return to the practice fields late Friday afternoon for the team's second session.
Some news and notes from the first session:
*Talented Vic Beasley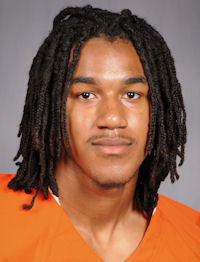 Vic Beasley
Tight End
#3 6-2, 225
Adairsville, GA
View Full Profile has been working out at the bandit defensive end spot – currently occupied by Andre Branch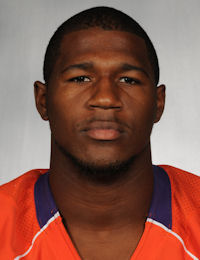 Andre Branch
Defensive End
#40 6-5, 260
Richmond, VA
View Full Profile – after working out at linebacker during the spring.
Defensive coordinator Kevin Steele said the move was made with Beasley's pass rushing skills in mind.
"He is with Marion [Hobby] at the bandit position," Steele said. "We look at him as a pass rush specialist. He has only been there for seven or eight practices. He is on track, and he has picked it up, but his book isn't full yet."
*Innovative offense – Steele was asked about who some of the offensive innovators are that are in the college game today, and he said that every offense is the same stuff that has been run before – it just depends on what talent you have on hand.
"The innovators are the guys that have unbelievable talent," he said. "Guys that you can't tackle and can't cover. Those are the real innovators. There are people running the rocket sweep all over the country, but it doesn't look like the rocket sweep. When you run it with the right guy, though, it's scary looking."
Steele said that the spread offense and no huddle are tough to defend, but so are some older offenses.
"Look, it's good stuff, but so is the wishbone," he said. "People say you can't win with the wishbone, but when you put Marcus Dupree and Billy Sims and Jamelle Holieway back there, it's pretty scary looking."
*Right tackle Landon Walker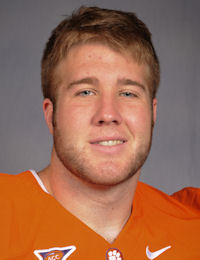 Landon Walker
Offensive Line
#72 6-6, 310
North Wilkesboro, NC
View Full Profile said that the young offensive linemen are beginning to "step up" and that Kalon Davis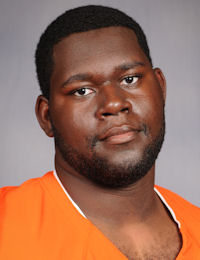 Kalon Davis
Offensive Line
#67 6-4, 345
Chester, SC
View Full Profile , Gifford Timothy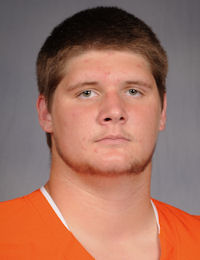 Gifford Timothy
Offensive Line
#70 6-6, 335
Middletown, DE
View Full Profile and Reid Webster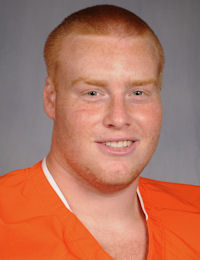 Reid Webster
Offensive Line
#77 6-4, 290
Woodstock, GA
View Full Profile are catching his eye. He said that if the season started today, there would be seven or eight that would play, but they are striving for 10 players.
In addition to the starters, Mason Cloy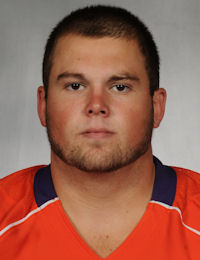 Mason Cloy
Offensive Line
#62 6-3, 295
Columbia, SC
View Full Profile and Brandon Thomas

Brandon Thomas
Offensive Line
#63 6-4, 300
Spartanburg, SC
View Full Profile are expected to provide depth while Walker said two of the youngsters are playing their way into the rotation.
"I think Reid and Gifford, one of those guys could step up," he said. "They are having a great camp. It just takes time. The offense in college is going to be a little more complicated and the game is faster. And the biggest difference is the athleticism of the players you have to go against."
He said that Webster has been getting the most snaps at second team right tackle.
*Walker on Goodman – Walker said that defensive end Malliciah Goodman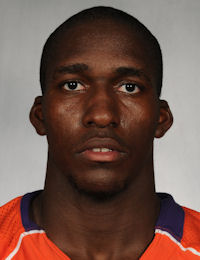 Malliciah Goodman
Defensive End
#97 6-4, 265
Florence, SC
View Full Profile has taken his game to another level this fall.
"Based on everything I have seen, Malliciah is the best player on the defense right now," Walker said. "I have to go against him every day, so I am biased. But I think he is one of the best defensive ends in the ACC. In fact, in my biased opinion, he is the best. He has improved so much since last year and he is having a great camp. Hopefully he can stay healthy and have a great season."
*Walker and Hall to graduate –Landon Walker and Rashard Hall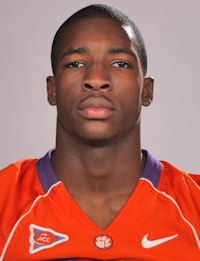 Rashard Hall
Safety
#31 6-2, 200
St. Augustine, FL
View Full Profile will miss Saturday's scrimmage, but for a good reason – they graduate.
*Scrimmage in Death Valley Saturday – The team will hold its first intra-squad scrimmage of the season early Saturday morning in Death Valley, and Clemson head coach Dabo Swinney said he likes how his team is progressing heading into the scrimmage.
"I really like the chemistry of our team. I like how they've worked," he said. "We're a week in now. The biggest thing for us, as the installation is slowing down, is kind of going back through some things and re-teach some things. That's what tonight is going to be about, tonight is a teaching practice. There are a lot of mistakes to correct. Hope to get these guys really focused in for the scrimmage tomorrow. I'm really anxious to see them tomorrow, cut them loose and let them play. We will try to stay off the ground as much as we can. We are thud tempo a lot of time, unless we're in a really competitive situation, so tomorrow is the first opportunity where we get off the field and they play football, their natural instincts kick in.
"We'll see tomorrow, how they handle the installation, as far as where we are at this point. I like the chemistry. I like the work ethic. They've got a real humble attitude and spirit to them. I like that. Again, week in, long way to go, but I think we're in pretty good shape right now. We've got a couple of guys dinged up [Andre] Branch wasn't able to go today. Yesterday in an inside period, nothing serious. Hopefully, he'll be back tomorrow. If not, he'll be back by Monday. Other than that, we're in pretty good shape, physically, after a week."
On a side note, I wonder if Branch's injury occurred when he went helmet-to-helmet with Tajh Boyd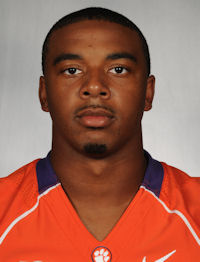 Tajh Boyd
Quarterback
#10 6-1, 230
Hampton, VA
View Full Profile during Wednesday's session?
Swinney said that kicker Chandler Catanzaro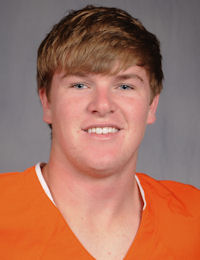 Chandler Catanzaro
Punter / Kicker
#39 6-2, 205
Greenville, SC
View Full Profile has had a good couple of days, but true freshman Ammon Lakip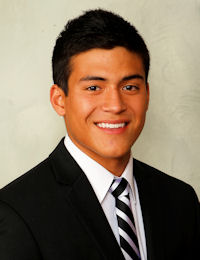 Ammon Lakip
Punter / Kicker
#36 5-11, 175
Alpharetta, GA
View Full Profile is "competing."
*Swinney later said that Branch suffered a blow to the head, and with today's rules about concussions, the decision was made to hold him out of practice.
*Swinney on Brandon Thomas – "I haven't had a lot of nice things to say about Brandon, but I am almost ready to. I am going to watch the scrimmage tomorrow, and I think I am ready to start talking nice about him. He has done a nice job. He has been playing guard and tackle. He is really talented and has great feet to go along with his size and strength. He is starting to act like he wants to be a good player."
*The head coach also had good things to say about true freshman offensive lineman Spencer Region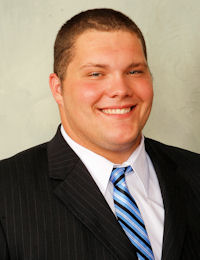 Spencer Region
Offensive Line
#78 6-6, 330
Cullman, AL
View Full Profile . "He has a chance to be great player," Swinney. "That joker can move right now at three-hundred plus plus plus. If we can get him down in the ballpark [weight wise], he has a chance to be really good."

Tags: Clemson Football
,
Ammon Lakip
,
Andre Branch
,
Brandon Thomas
,
Chandler Catanzaro
,
Gifford Timothy
,
Kalon Davis
,
Landon Walker
,
Malliciah Goodman
,
Mason Cloy
,
Rashard Hall
,
Reid Webster
,
Spencer Region
,
Tajh Boyd
,
Vic Beasley