| | |
| --- | --- |
| News and notes from Friday's practice | |
---
| | | |
| --- | --- | --- |
| Friday, August 19, 2011, 2:10 PM | | |
AUDIO: Dabo Swinney after practice audio
CLEMSON – The big news coming out of Friday morning's practice is that freshman wide receiver Sammy Watkins
Sammy Watkins
Wide Receiver
#7 6-2, 200
Fort Myers, FL
View Full Profile has earned a starting job.
Watkins had a long run for a touchdown during Wednesday's scrimmage in Death Valley and has shown the type of athletic ability and work ethic that college coaches drool over, and Swinney said that the Florida native has definitely earned the nod.
"Right now, it would be Nuk [Hopkins], Jaron [Brown] and Sammy Watkins if we played today," Swinney said after the practice. "Those three would start. You will see as you see our identity and as we play the first three or four games that we have some pretty good depth there. We have a lot of guys that are going to be able to play."
Swinney said he likes the fact that he has quality depth – albeit young in places – on this year's team.
"That is one area [wide receiver] on this football team that I think we are going to have good, quality depth and a very good rotation," he said. "These guys will start it off and Charone [Peake] is not far off of that. He is really starting to come on. Bryce McNeal
Bryce McNeal
Wide Receiver
#11 6-1, 180
Minneapolis, MN
View Full Profile , again, has had an excellent camp and we have all the confidence in the world in him. He and Sammy are working at the two man spot right now. Jaron and Charone are working at our five man. Nuk and Martavis [Bryant] are working at what we call our nine man. Marquan has done a really good job for us, He is really working at all three spots, which is what we really need from him."
Swinney says that Watkins caught the eye of all of the coaches very early in fall camp.
"It didn't take long. Maybe the third or fourth practice," he said. "He is a special talent. We've had a lot of talented guys come through here; but what I like about Sammy is that he has the great intangibles to go with the talent. That's his worth ethics, his toughness, and his attention to detail. He makes very few mistakes. He studies. You can pick up his notebook, and he has pages of notes in his notebook. He goes home and studies it. He asks questions. He really is focused. Charone is a lot like that as well. I am really excited about the future we have at the position. It is going to be exciting to see those young guys play this year."
Depth at several positions has created competition, especially in the secondary, something he said he likes to see.
"We've still got a little competition," he said. "Coty [Sensabaugh] has been very solid. He and [Xavier] Brewer are our two veteran guys. That's who it would be. I'm pleased with Coty. He's one of those guys that we challenged in the spring. He's dialed in. He's put it together and is very focused right now. When you get into five and six DB's is when you have some competition."
Getting the young talent ready to play – and being major contributors by mid-season – are two of his biggest concerns.
"Plays work a lot better when you have some of these guys executing them," he said. "We are more talented on offense. We've got guys who have speed and athleticism. Our offensive system is exciting. Our quarterback is a true leader on the field. Our offensive line is a veteran group. We are getting our guys ready to go play some football. We are going to be a team that is a work in progress over the first part of the year. I hope we can avoid some major injuries. We have a lot of speed and young talent."
* Swinney said the Jonathan Meeks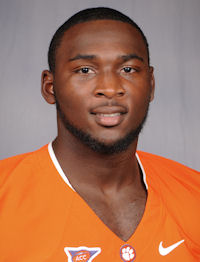 Jonathan Meeks
Safety
#5 6-1, 205
Rock Hill, SC
View Full Profile and Rashard Hall
Rashard Hall
Safety
#31 6-2, 200
St. Augustine, FL
View Full Profile , as expected, are the starters at the safety spots.
* Freshman running back Mike Bellamy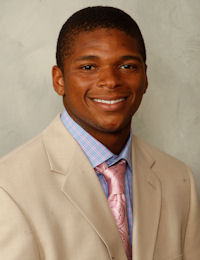 Mike Bellamy
Running Back
#5 5-10, 187
Nocatee, FL
View Full Profile , who has been sidelined with a shoulder injury, should be back to full speed on Monday.
* A stomach virus has hit the team in the first two weeks of practice, and Swinney said that 17 players have been affected. DeAndre Hopkins missed his second day of practice due to stomach flu. Bryce McNeal, Tavaris Barnes, and Lateek Townsend also missed practice with the flu.
* The Tigers will scrimmage again in Death Valley on Saturday. "We are looking to develop quality depth tomorrow. Continue working on the kicking game. It's been a good two weeks and we got a lot done. We are going to take a little break this afternoon and go spend a little time together as a team [they are going to the lake] and do some fun stuff together that they may not get an opportunity to do a lot. We will come back tomorrow and have our last true scrimmage and really get dialed in on who we are going to get ready to play versus Troy."
* He also said the Chandler Catanzaro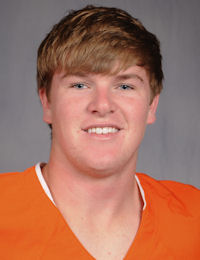 Chandler Catanzaro
Punter / Kicker
#39 6-2, 205
Greenville, SC
View Full Profile is still the leader at kicker.