| | |
| --- | --- |
| News and notes from final scrimmage of fall camp | |
---
| | |
| --- | --- |
| Saturday, August 18, 2012, 2:43 PM | |
CLEMSON – Clemson head coach Dabo Swinney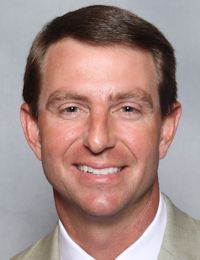 Dabo Swinney
Head Coach
View Full Profile said that with no jamborees to play, no preseason games or live scrimmages against other schools, Saturday's final scrimmage of the fall was the last chance for players on the bubble to make their case for a starting or backup spot.
The Tigers ran through a two-hour scrimmage in Death Valley, the first part under cloudy skies, then a steady rain and the last part under a steamy sun. The good news – no new injuries to report. The bad news – there might be a redshirt in the plans for a veteran defensive back.
"This will pretty much wrap it up for us as far as live scrimmage work," Swinney said. "As far as the stadium this will be it. I was anxious to see some guys we have competing, guys like [David] Beasley and Kalon [Davis] and Shaq [Anthony] and Joe Gore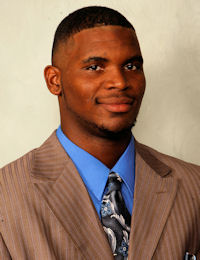 Joe Gore
RS Fr. Offensive Line
#73 6-6, 260
Lake Waccamaw, NC
View Full Profile . Kind of mixed it up today, thought the offense was much improved. Defensively, I don't think they had the same edge. Everybody is a faceless, nameless opponent. You play with the same edge all the time. This is their preseason game. This is all we can use to make decisions. From that point on it's game day."
Swinney said that the race at backup quarterback now has a leader as incumbent Cole Stoudt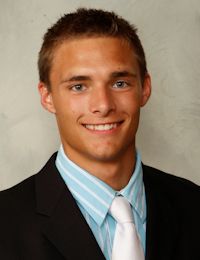 Cole Stoudt
So. Quarterback
#8 6-4, 200
Dublin, OH
View Full Profile has come on in recent days, holding off a challenge from Chad Kelley and Morgan Roberts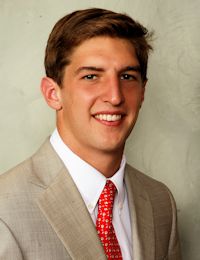 Morgan Roberts
RS So. Quarterback
#15 6-2, 200
Charlotte, NC
View Full Profile .
"I thought Cole Stoudt did a good job moving his group down the field," Swinney said. "Right now, Cole has probably solidified himself coming out of the scrimmage today. He has really come on the last few practices. I feel good about Morgan, feel good about Chad Kelly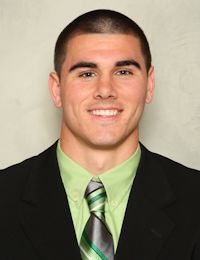 Chad Kelly
Fr. Quarterback
#11 6-3, 210
Buffalo, NY
View Full Profile . It has been very competitive. I think Cole right now, if we played today, would be our number two guy. Let's get dialed in next week from a rep standpoint, and not make a decision on some of those freshmen until next week."
Swinney then said if the season started today, it would be Brandon Thomas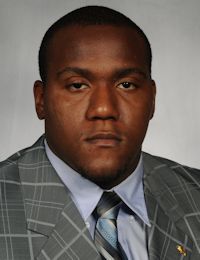 Brandon Thomas
RS Jr. Offensive Line
#63 6-3, 300
Spartanburg, SC
View Full Profile at left tackle, David Beasley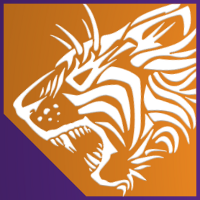 David Beasley
RS So. Offensive Guard
#68 6-4, 315
Columbus, GA
View Full Profile at left guard, Dalton Freeman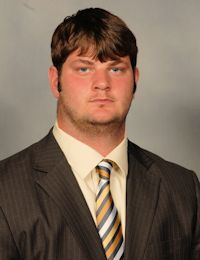 Dalton Freeman
RS Sr. Offensive Line
#55 6-5, 285
Pelion, SC
View Full Profile at center, Tyler Shatley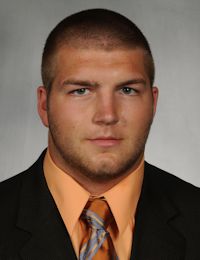 Tyler Shatley
RS Jr. Offensive Guard
#62 6-3, 295
Icard, NC
View Full Profile at right guard and Shaq Anthony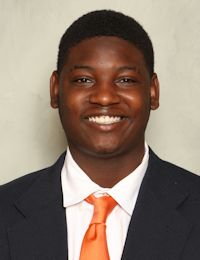 Shaq Anthony
RS So. Offensive Line
#76 6-4, 275
Williamston, SC
View Full Profile at right tackle.
"I thought [Ryan] Norton did a good job at center, except for a bad snap in a critical situation," Swinney said. "I thought Beasley was solid, and I think Shaq Anthony has stepped up more than Joe [Gore]. Joe is still swimming a little bit, but Shaq has been more consistent from an execution standpoint. Neither one of them are good enough to write momma about."
Other news and notes from the scrimmage
*It looks like defensive back Martin Jenkins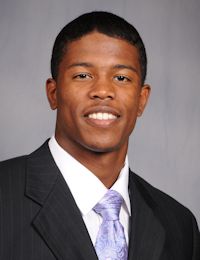 Martin Jenkins
Jr. Defensive Back
#14 5-9, 175
Roswell, GA
View Full Profile could redshirt. He has battled a hip flexor problem for a while now, and Swinney said that a redshirt isn't out of the question.
"He's a very talented player and really made a lot of plays for us last year, to help us win the championship. He has had a hard time getting over his injuries. We might have to hold him back and steal a year for him, just like we are doing for Justin (Parker)."
* Martavis Bryant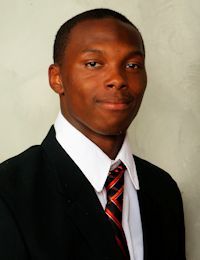 Martavis Bryant
So. Wide Receiver
#1 6-5, 205
Calhoun Falls, SC
View Full Profile had a big day, with two touchdown catches. One observer told me that Bryant would have been the MVP of the scrimmage if awards were given out.
"I thought Martavis Bryant had an excellent day," Swinney said. "Our playmakers showed early and made some big plays."
* Spencer Benton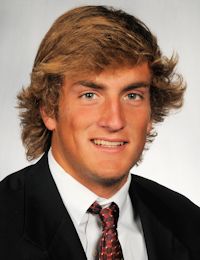 Spencer Benton
RS Sr. Punter / Kicker
#13 6-2, 195
Myrtle Beach, SC
View Full Profile hit a 53-yard field goal late in the scrimmage that hit the brick wall at the back of the West end zone. Swinney also said that Benton and Bradley Pinion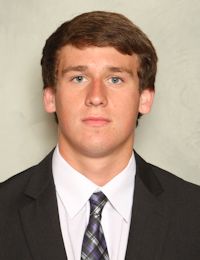 Bradley Pinion
Fr. Punter
#92 6-5, 220
Concord, NC
View Full Profile are still battling for the punting spot.
"Spencer Benton can be a weapon for us from a long-range standpoint," he said. "He is punting really well and has been more consistent than Bradley Pinion. "
*Swinney said the defense took a step back Saturday, but he still saw encouraging signs.
"Defensively, I am still continued to be encouraged by the defensive front," he said. "We have some guys I think will be ready to go in the next couple of weeks."
*Swinney said his only concern is how the young players will respond to game situations.
"I like our football team. We'll be ready to play," he said. "The one question - a legitimate question – is how will these sophomores perform in that environment? I don't know if we will know that until we go play. We have to come out of the gate roaring. "
*Swinney said Isaiah Battle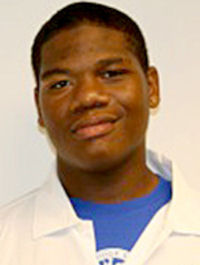 Isaiah Battle
Fr. Offensive Line
#79 6-7, 265
St. George, VA
View Full Profile still has a ways to go before being ready to contribute.
"By the end of the year, he could be as good as any tackle we have," he said. "Every day is a learning day for him. He just gets better and better. Very gifted kid. Physical. Tough. By the end of the year we have a chance to have a very special kid in Battle. "
*Freshman Germone Hopper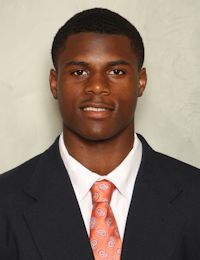 Germone Hopper
Fr. Wide Receiver
#5 6-0, 170
Charlotte, NC
View Full Profile has opened some eyes in camp, but Swinney wasn't ready to say whether he thought Hopper would redshirt.
"He had a good day today. He is one of those that we are right on the verge with him," he said. "But we don't have to make a decision on him yet. We will probably talk more about it this week, see where we are healthwise and look at the rotation. Is he going to get enough snaps? We could certainly use him those first two games, but I don't want to waste a whole year on two games. We have to do what's best for him. He is a very talented player but he is on the bubble. It could go either way. "
*It looks like the rotation is set – at least for now – in the return game. When Sammy Watkins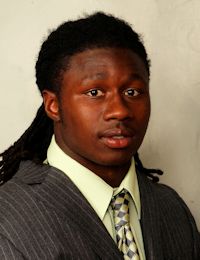 Sammy Watkins
So. Wide Receiver
#2 6-1, 200
Fort Myers, FL
View Full Profile returns from suspension, he will be on both punt return and kick return. In his absence, Adam Humphries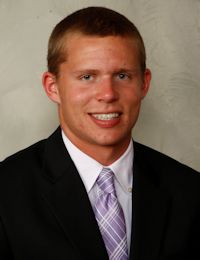 Adam Humphries
So. Wide Receiver
#16 6-0, 190
Spartanburg, SC
View Full Profile and Nuk Hopkins will handle punt return, while kickoff return will be a rotation of Bryant, Jaron Brown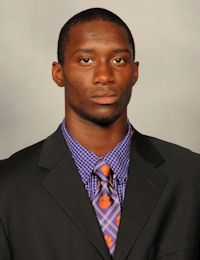 Jaron Brown
Gr. Wide Receiver
#18 6-2, 200
Cheraw, SC
View Full Profile , Charone Peake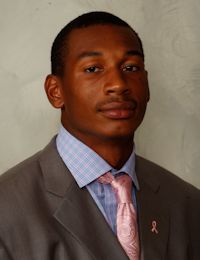 Charone Peake
So. Wide Receiver
#19 6-3, 205
Moore, SC
View Full Profile and Andre Ellington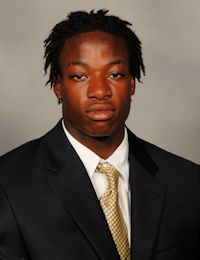 Andre Ellington
RS Sr. Running Back
#23 5-10, 190
Moncks Corner, SC
View Full Profile .
*Quarterback Tajh Boyd said he was pleased with the offense in the scrimmage.
"We did pretty good. We came out strong and executed really well early on," Boyd said. "I'm just excited about the potential of this team. In the first game, we just have to own it, know what we are doing and keep working."
Boyd said he was particularly pleased with the tempo.
"Today, I felt like the tempo moved as fast as we have in a while," he said. "It might have been the fastest that we've been all of fall camp. We are just starting to get more comfortable and we are executing really well. We have to keep working. Those guys were really pushing it today."
*Despite the big plays given up, Swinney was still encouraged with the defense, especially on the defensive line where Josh Watson, Grady Jarrett and DeShawn Williams continue to make plays. Williams also blocked a field goal on special teams.
Xavier Brewer made a brilliant breakup of a long pass and add five tackles. Jonathan Meeks added an interception. Tony Steward made a big play with a 25-yard interception return.
*Clemson will hold its annual Fan Appreciation Day at 3 p.m. inside Memorial Stadium. All Clemson players and Coach Swinney will be available for autographs beginning at 3 p.m. The session will last for two hours. No one will be allowed inside the stadium prior to 3 p.m.

Tags: Clemson Football
,
Adam Humphries
,
Andre Ellington
,
Bradley Pinion
,
Brandon Thomas
,
Chad Kelly
,
Charone Peake
,
Cole Stoudt
,
Dabo Swinney
,
Dalton Freeman
,
David Beasley
,
Germone Hopper
,
Isaiah Battle
,
Jaron Brown
,
Joe Gore
,
Martavis Bryant
,
Martin Jenkins
,
Morgan Roberts
,
Sammy Watkins
,
Shaq Anthony
,
Spencer Benton
,
Tyler Shatley