| | |
| --- | --- |
| Morris: "We should have had 49 at halftime" | |
---
| | | |
| --- | --- | --- |
| Monday, October 7, 2013, 1:06 PM | | |
CLEMSON – Chad Morris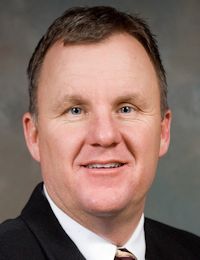 Chad Morris
Offensive Coordinator / QBs
View Full Profile ' offense has averaged 52.5 points per game over the last two contests, but Morris said Monday in the WestZone that was he disappointed in the lapses the team showed at times last Saturday against Syracuse.
He even went as far as to say that the Tigers should have had 49 points by the end of the first half, and that there were plenty of teaching opportunities in the game film.
"We did a lot of good things, and we executed well early," Morris said during his Monday press conference. "We looked like we didn't know what a football looked like during a few series there in the third quarter. A lot of that was credited to them, they had decided they were going to load it up and bring everybody. We knew that was probably going to happen. But in the same sense, there were things in that third quarter we should have done a lot better. A lot of coaching needs to be done."
Morris said that while the Tigers hit some big plays, he feels like there should have been more points on the board.
"This was a game that concerned me, because of everything they did defensively," Morris said. "As much pressure as they bring, Tajh needed to get us in the right situations based on how they lined up, and we knew we needed to hit some big shots. And we did that. But I felt like there were two other times we should have had points, and we should have had 49 at halftime. I was disappointed in that last drive before halftime. There are things we have to get better at. Overall, we are getting better. We are better than we were a week ago. We are better this week than we were last week."
Morris said that while Giff Timothy was back and able to play – and did play – Shaq Anthony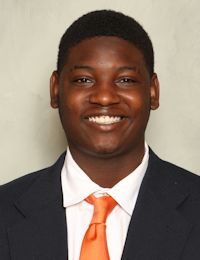 Shaq Anthony
RS So. Offensive Tackle
#76 6-3, 265
Williamston, SC
View Full Profile cemented his hold on the starting job at right tackle.
"Giff was back and got some playing time and showed he is definitely competing and getting back to being the Giff from last year," Morris said. "But right now, Shaq is the guy. He is still the guy in there, and he is doing a good job competing. It is good to see some competition in there."
He then said that he would like to have a starting five settled before Clemson plays against Florida State, and mentioned that left guard Kalon Davis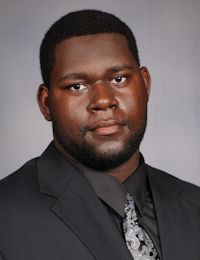 Kalon Davis
RS Jr. Offensive Guard
#67 6-5, 330
Chester, SC
View Full Profile is playing as well as anyone else on the line at this point.
"I would like to have five ready to go with and run with and still have competition behind them," Morris said. "I think we are slowly getting there and we will see. Kalon is playing extremely well and as consistent as any offensive lineman we have right now. He is extremely intelligent, and his playing time is dramatically increasing. He is pushing right there. It's good having David Beasley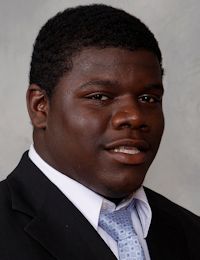 David Beasley
RS Jr. Offensive Guard
#68 6-4, 315
Columbus, GA
View Full Profile back and healthy, but Kalon won't roll over and give it up. He has worked hard to get where he is today, and he won't give it up easy."
Morris said that he won't have a problem getting his players focused on this week's opponent – Boston College – especially after they sit down on Monday and watch game film.
"They don't have to look very far to see they are a good football team with a good coach, and they are getting better every week," Morris said of the Eagles. "They are very physical and bring a lot of pressure, just like Syracuse, and we have to be sound and able to execute our system. We will get their absolute best and that is what we expect. But we have to worry about the Clemson Tigers, and we have to have a great week of work and be ready. It will be a challenging and physical football game. And it always has been, for the two years I have been here.
"Our number one focus and the only thing we can control right now is Boston College. We did enough wrong to where we can hold guys feet to the fire to get ready for a physical Boston College team. These guys will watch video. Their guy is a coach, too, and just because they are coming they won't roll over for us. That will be a tough football game for us, and our guys will be ready."