| | |
| --- | --- |
| Morris: "We aren't ready to start signing autographs yet" | |
---
| | | |
| --- | --- | --- |
| Saturday, August 3, 2013, 9:55 PM | | |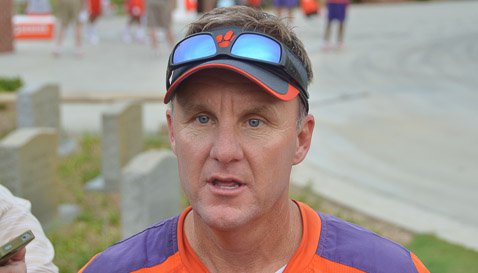 Chad Morris interview

Brent Venables interview

Corey Crawford interview
CLEMSON – Chad Morris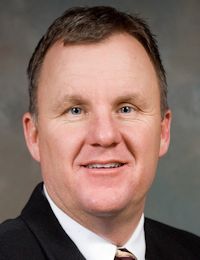 Chad Morris
Offensive Coordinator / QBs
View Full Profile was blunt Saturday evening when assessing how his offensive group has looked after just two days of fall practice, saying they looked like a team that is just starting to get back in the groove.
"For two days of practice, we look like we've been in practice for two days," Morris quipped to the media after the Saturday practice. "Day two was better than day one, which is what you want. There was definite improvement from day two to day one, which is what you ask for. The one thing that really stood out from day one to day two is that our tempo was really, really good. That was one of our objectives for today was to really try to push them tempo wise and I thought our tempo was probably as good as it's been since I've been here through two days of practice. We are still really a long ways away. We aren't ready to start signing autographs yet. We've got some guys that are busting their tails and working hard. No pads right now. It is 72 degrees and partly cloudy. Everybody looks like an All-American when it's 72 degrees and partly cloudy.
Morris said that he has worked on getting his offense installed during camp's first two days.
"We are staying true to form. We are loading them down." Morris said. "We are taxing them as hard as we can tax them right now. We've got our foot square up their tail right now and we aren't letting up. We've got one more full day, Monday, of installation and pretty much 90-percent of our offense will be in, then we'll repeat everything at that point. They've got a lot on them. They are doing good. A lot of them are three-year starters so they should be able to handle it."
Tyshon Dye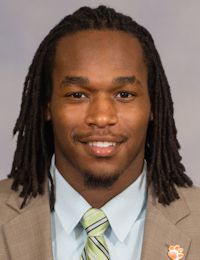 Tyshon Dye
Fr. Running Back
#23 6-1, 205
Elberton, GA
View Full Profile 's similarity to former Clemson running back Andre Ellington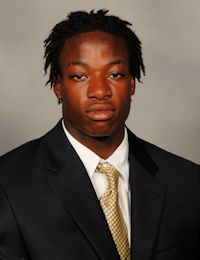 Andre Ellington
Running Back
#23 5-10, 195
Moncks Corner, SC
View Full Profile
"I looked out there when I saw No. 23 and I thought, 'I know Andre's not here.' He's a bigger, bulkier Andre," Morris said. "He's doing some good things. He's lost as a goose. He's not the only one and that's okay. He's going to be okay."
Freshmen wide receivers have been impressive
" Mike Williams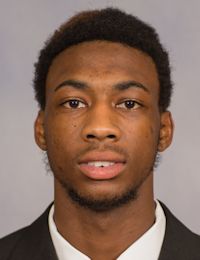 Mike Williams
Fr. Wide Receiver
#7 6-5, 205
Vance, SC
View Full Profile - I thought he has definitely caught a lot of people's attention," Morris said. " T.J. Green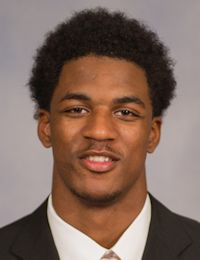 T.J. Green
Fr. Athlete
#82 6-2, 189
Sylacauga, AL
View Full Profile is another one. He is kind of rugged. He doesn't know the whole thing yet. He doesn't know what he doesn't know. I like those two guys. I think they have something to them. Mike Williams has made two or three really good plays in camp that would make you look and think, 'that guy looks a lot like number six out there, going up and making some plays.' He's just going up and contesting the ball to make a play. He's a long ways away."
On Zac Brooks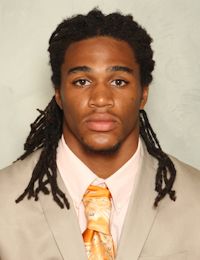 Zac Brooks
So. Running Back
#24 6-1, 185
Jonesboro, AR
View Full Profile
"Zac showed up weighing 197. He's a guy that is a bigger back that's got good speed," Morris said. "We'll see. He's been that guy that's been real loose with the ball and laying the ball on the ground. I know he fumbled once yesterday, which is unacceptable. We're not going to tolerate that. He's shown up a little bit bigger, so we are expecting bigger things out of him."
On Jay Jay McCullough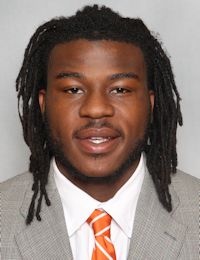 Jay Jay McCullough
RS Fr. Tight End
#89 6-3, 230
Fort Mill, SC
View Full Profile
"Jay Jay McCullough didn't have the spring that we wanted him to have and thought that would determine the type of summer he had," Morris said. "He has come out for two days and flashed a little bit and splashed in the pan. He's getting our attention, but we'll see. For two days and two heavy installs he's better than he was in the spring. But, it doesn't take much to be better than you were in the spring. He has taken pride in it and we've seen improvement."
On wanting faster tempo
"Our goal is four or five more plays," Morris said. "We would like to be pushing 90 to 92 plays per game mark."
On the offensive line
"They are moving around good. They were sluggish on me yesterday," Morris said. "They were better today. On our offensive line, I see depth. In shorts, it's hard to see who separates. We're moving some guys around to find a right mix of where everybody needs to be."
On Tajh Boyd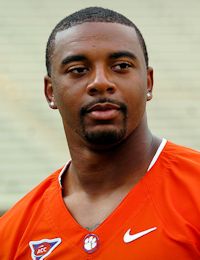 Tajh Boyd
RS Sr. Quarterback
#10 6-1, 225
Hampton, VA
View Full Profile
"He has not been as sharp as I want him to be," Morris said. "If you would've asked me that two days into last year, I would've told you the same thing. We've got to correct some bad habits that he might have picked up over the summer because he can't watch himself on film. You can't film your summer workouts. I'm not worried about Tajh Boyd. I don't want him to look like an All-American right now because I wouldn't have anything to do."
On quarterback Chad Kelly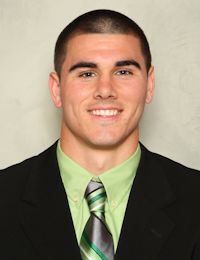 Chad Kelly
RS Fr. Quarterback
#11 6-2, 210
Buffalo, NY
View Full Profile 's progress
"He's coming along. He's really pushing the envelope. He's like a fly," Morris said. "You have to get him out of there and tell him that he can't do that drill. He's constantly around and he's just a competitor and that's what you love. That's why we recruited him. That's just patience that he is going to have to understand."
On tight end Sam Cooper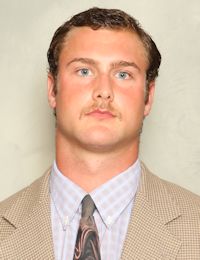 Sam Cooper
RS Jr. Tight End
#86 6-5, 250
Brentwood, TN
View Full Profile 's progress
"Sam is coming along. I don't know when, but hopefully we can get them back into action," Morris said. "More so than anything, I want those guys to be coaches out there on the field. Sam is doing that."
On Stanton Seckinger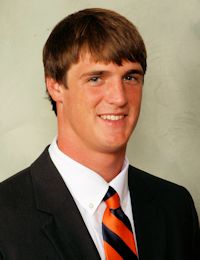 Stanton Seckinger
RS So. Tight End
#81 6-4, 210
Isle of Palms, SC
View Full Profile and Darrell Smith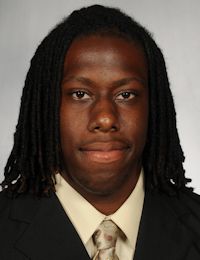 Darrell Smith
Gr. Fullback
#40 6-1, 250
Gadsden, AL
View Full Profile
"I think Stanton Seckinger is a guy that will make an impact this year. He can run, has great hands and is physical. I am really excited about Stanton Seckinger. Darrell Smith is another one that has been making plays out there. I am really pleased with him."
On Martavis Bryant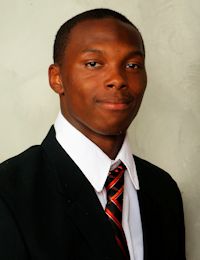 Martavis Bryant
Jr. Wide Receiver
#1 6-5, 200
Calhoun Falls, SC
View Full Profile
"He is a guy that has a lot to prove, and he knows nobody is bigger than the system."
on Germone Hopper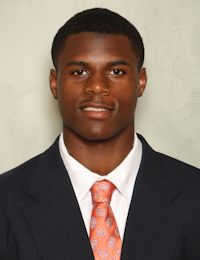 Germone Hopper
RS Fr. Wide Receiver
#5 6-0, 170
Charlotte, NC
View Full Profile
"He has to become fully committed. He is his own worst enemy sometimes. If not, then he can stand over there beside us. There is room where he can stand behind us. You don't earn trust on game day. After two days, he is excited and like a kid at Christmas. But let's see how they are after the toys wear out."
On Isaiah Battle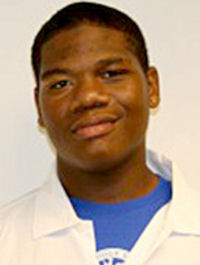 Isaiah Battle
So. Offensive Tackle
#79 6-6, 280
Brooklyn, NY
View Full Profile
"Same thing I said for Germone. Just say ditto. Ask me after we put on the pads."
Tyshon Dye
"Tyshon is a bigger back, and runs with that lean. That is why we recruited him. He ran through that hole today, and looked really good. He runs downhill and will punish somebody when he runs. I am excited about what he brings, whether it is next year or next spring or this year. He can definitely catch the ball."
On Sammy Watkins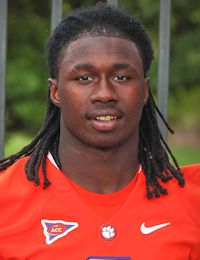 Sammy Watkins
Jr. Wide Receiver
#2 6-1, 205
Fort Myers, FL
View Full Profile ' position
"Sammy is all over the field. He is in the boundary, to the field, in the slot, tailback, quarterback and center. Martavis has been all over the field. We are just placing them all over the field right now to try and find the right combination. You have guys that are in their third year in the system, so you have to push the envelope a little bit."

Tags: Clemson Football
,
Andre Ellington
,
Chad Kelly
,
Chad Morris
,
Darrell Smith
,
Germone Hopper
,
Isaiah Battle
,
Jay Jay McCullough
,
Martavis Bryant
,
Mike Williams
,
Sam Cooper
,
Sammy Watkins
,
Stanton Seckinger
,
T.J. Green
,
Tajh Boyd
,
Tyshon Dye
,
Zac Brooks