| | |
| --- | --- |
| Morris says Tigers need to turn the page | |
---
| | | |
| --- | --- | --- |
| Monday, November 28, 2011, 1:16 PM | | |
CLEMSON – Clemson offensive coordinator Chad Morris said Monday that his offense – and the entire team as a whole – has to turn the page. Even he admits, however, that might not be as easy as it sounds.
The Tigers are coming off an embarrassing 34-13 loss to South Carolina this past Saturday, but still have a lot on the table as they prepare for the ACC Championship Game this weekend against Virginia Tech with a berth in the Orange Bowl on the line.
"I think what we have to try to do is move forward. Regroup," Morris said. "Very emotional game. Very physical game. It's difficult but you have to do it. We have another game left. Not too many can say they have a championship game this week. We have to pull it together. We basically have four practices before bowl season, and we have to try to get it [confidence] back. They were prepared and they were ready to go last week. The outcome just wasn't what we wanted."
Morris admitted that the offense has issues with the confidence of quarterback Tajh Boyd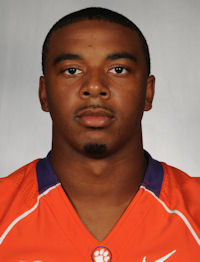 Tajh Boyd
RS So. Quarterback
#10 6-1, 225
Hampton, VA
View Full Profile , dropped passes and a lack of solid offensive line play.
"What you are seeing is Tajh being hurried, being hit and then hurrying throws when there is good protection," Morris said. "He was hit quite a bit the other night. Some of it was on him. He was jumping and trying to get out of the pocket. He is feeling pressure when there is no pressure and then when he gets out of the pocket he is taking hits in that regard. We have to do a better job of protecting the quarterback. He can't continue to get hit and expect him to have the confidence to stand in the pocket. For instance, we had a third down in the third quarter.
"We were down 17-10 at the time and we had a third and 10 and Tajh had just gotten hit the play before. On this play, we had a receiver coming open on a deep cut and Tajh pulled the ball down and ran into pressure on the right side. He didn't have to run it. I think we are seeing the effect of a young quarterback trying to see the whole field. Sammy [Watkins] dropped a touchdown pass. We had balls straight into our hands and we dropped them."
There were some positives that he took away from the loss.
"Andre [Ellington] looked like the Andre of old. I thought he was ready," He said. "I definitely thought he was in his zone. We have to build on that. We didn't fumble. Those are things to build on. Bottom line – we have to make plays. Plays that were being made earlier in the year are not being made right now. We have to be able to make some plays and execute what we are doing."
Morris said the Gamecocks didn't do anything defensively they weren't expecting.
"The thing they were doing the other was keeping two guys deep and not letting us get over the top of them," Morris said. "And then they were rushing a fourth or fifth defender. We had the opportunity a couple of times to just throw the ball away and we didn't, and then when we did throw the ball away a couple of times we got penalties."
The Tigers excelled earlier in the year at snapping the ball with anywhere between 18 and 21 seconds on the play clock, yet Saturday saw the offense using almost all of the time on the clock before snapping the ball.
Morris said the tempo was nowhere near what he wanted.
"I think noise had a little bit to do with it," he said. "You saw him several times trying to relay what we were in to both sides of the line. Whether it was him not speaking loudly enough or what I don't know. But the tempo was not even close to where it needed to be."
Left tackle Phillip Price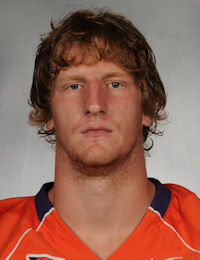 Phillip Price
RS Sr. Offensive Tackle
#79 6-5, 315
Dillon, SC
View Full Profile – who had missed the previous week due to a knee injury – was pulled after the first series and Morris said the left side of the line didn't play up to expectations.
"It was not real good. Not real good at all," Morris said of the combination of Brandon Thomas
Brandon Thomas
RS So. Offensive Line
#63 6-3, 300
Spartanburg, SC
View Full Profile and David Smith
David Smith
RS Sr. Offensive Tackle
#73 6-5, 310
Greenville, SC
View Full Profile . "We didn't do a good job in any areas up front. From the first play of the game we realized right there that he couldn't go. The guy he was playing against had such speed and power. He is a guy who can get on you and he [Phillip] couldn't hold up. It was more of a detriment at the time."
I asked Morris if it appears Boyd is now more of a long-term project than was first thought, and he was candid in his answer.
"You would like to sit here and say no," Morris said. "We have seen him at his best, when he had his eyes down the field. But what we are seeing right now is what we thought we could see early in the year. I think the more experience he gets he is going to get better. He will have growing pains. The easy thing to do is say he is done. That is the easy thing to do, but we don't do the easy thing. We will dig in and get him back to where he was."