---
| | | |
| --- | --- | --- |
| Thursday, September 12, 2013, 10:20 PM | | |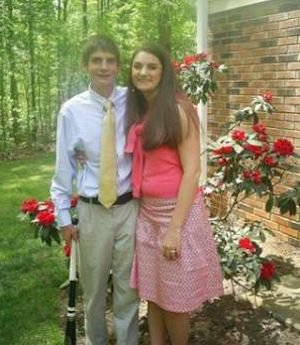 CLEMSON – There are times when the best stories simply write themselves.
I set out to write a story about Clemson long snapper Michael Sobeski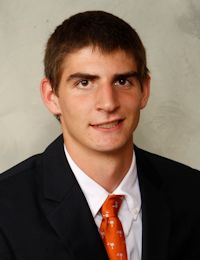 Michael Sobeski
RS Jr. Long Snapper
#75 6-2, 205
Roebuck, SC
View Full Profile , but along the way I found more than just a story about a football player and college student, I found the story of someone that every Clemson fan needs to know about.
I found a player that we all can cheer for, regardless of our allegiance to a particular school. I also found a young man that is growing into an adult that his parents can be proud of and the kind of young man that I wouldn't mind seeing my own son turn into one day.
I found a person that his big sister would be proud of, a big sister that would have celebrated her 25th birthday this week.
The story of Michael Sobeski isn't simple – the best ones never are – but it's worth listening to. As Clemson's long snapper on field goals and extra points, Sobeski is one of the most valuable players on Clemson's team. Chandler Catanzaro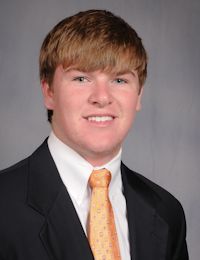 Chandler Catanzaro
Gr. Punter / Kicker
#39 6-2, 195
Greenville, SC
View Full Profile is an All-American and has hit 28 of his last 29 field goals. Guess who has been the snapper of perfection during that streak?
Yep, Michael Sobeski, the same one that snapped on Clemson's game-winning field goal against LSU in the bowl game. He has ice water in his veins, and he understands that the best long snappers are the ones you never hear of.
And while we all have our sports heroes, some of us have heroes that have never scored the winning touchdown, hit the winning free throws or hit the winning home run. The Sobeski family has two such heroes, and here is part of their story, a story that writes itself.
The birth of a long snapper
Michael Sobeski didn't set out to be a long snapper when he was growing up. He played quarterback on his youth teams in Spartanburg in middle school, but quickly found an opportunity to see the field as a long snapper.
"I started snapping before my 9th-grade year. I was a backup quarterback my 7th-and-8th grade year, but by my 9th-grade year I wasn't getting much playing time," Sobeski told TigerNet this week. "Jacob Buckley was my best friend, and he now plays at North Greenville. He punted at Gable Middle School, and he wanted to punt at Dorman High School. One day he said he needed a long snapper, and asked me to give it a shot. I snapped for four years at Dorman."
Long snappers don't get a lot of attention from college scouts, but Sobeski received a partial offer from North Greenville and a few letters from Purdue. But, as he puts it, "nothing serious really came along."
Both of Sobeski's parents graduated from West Virginia and he grew up a Mountaineer fan, but Morgantown is a long way from Spartanburg, and he had an idea of where he wanted to go to school.
"I knew that academically I wanted to come to Clemson," he said. "I really didn't want to go anywhere else. I had interest in Clemson from the beginning because of the academics. That and I never really liked South Carolina. If you want to study engineering in this state, it is either Clemson or South Carolina. I went with Clemson."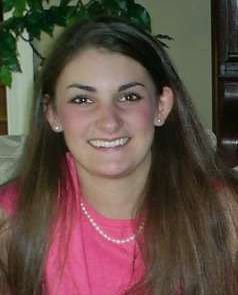 Sobeski also had another reason for choosing Clemson.
His older sister, Hannah Sobeski, was a big Clemson fan, and she passed down her love of the Tigers to her younger brother.
"She was a big Clemson fan," he said. "She always came to the games with her friends, and I learned to love them because of her."
Hannah Sobeski
Hannah was three years older than Michael, a bright-eyed girl with a beautiful smile that looks like it would light up a room. I never met Hannah, but her story and her testimony live on through her brother.
In the spring of 2006, Hannah, then 17 years old, was diagnosed with a rare form of sarcoma cancer. The next several months involved a fight for Hannah's life as the Sobeski family spent 77 days at MD Anderson Hospital in Houston, Texas.
The family came back to Spartanburg in September of that year, to participate in Hannah's high school's Homecoming and be surrounded by family and friends.
While the family was in Houston, a member of the family alerted then-head coach Tommy Bowden about Hannah's love for Clemson, and Bowden called Hannah with the news that she could run down the hill at Clemson as his guest, according to Debbie Sobeski, the mother of Hannah and Michael.
"Tommy Bowden called Hannah, and he told her that when she got better she could run down the hill," Debbie said. "She didn't get to run down the hill, but when we came home from Houston, one of the last things she was able to do was go to a Clemson game and they even got box seats for her. She enjoyed that. Her heart was to go to Clemson. Even when we came back from Houston and she was very, very weak, she was trying to fill out her Clemson application."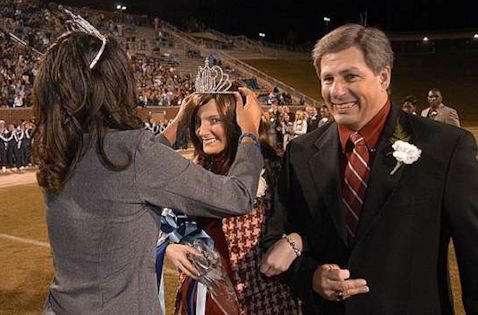 Hannah lost her battle with cancer on November 9th of 2006, but left an amazing legacy with a ministry called Hannah's Hope.
Her legacy also continues with Michael.
Michael at Clemson
Michael contacted the Clemson coaching staff once he arrived on campus in the fall of 2010, and he was told that he was welcome to attend the walk-on tryouts at the beginning of camp. He was told that if the coaches were interested, he would receive a call within a couple of hours.
Michael went and thought he did well enough to receive a call, but didn't get one within a few hours.
It wound up taking two days.
"It took a couple of days longer than I thought, but I was able to start with the team that fall," Sobeski said. "It was awesome. It was a dream come true for me. It's been my dream since I was a little boy to play college football. It was better than expected."
Sobeski red-shirted in 2010, but got his chance in 2011. Phillip Fajgenbaum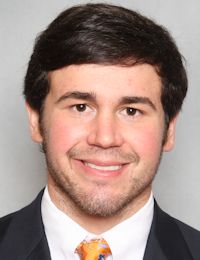 Phillip Fajgenbaum
Gr. Long Snapper
#52 6-0, 220
Raleigh, NC
View Full Profile was snapping for both field goals and punts, but injured his shoulder against Boston College on October 8th and Sobeski took over on placekicks. He was the snapper on all five of Catanzaro's field goals in that game, and hasn't looked back.
Despite earning playing time and becoming one of the most important players on the field, however, Sobeski has preferred to remain in the shadows, knowing that snappers only get attention when something goes wrong.
"It's kind of something that is always in the back of your mind. You try to push it to the back of your mind," he said. "I think the most important thing about snapping is to be confident in what you do. It is absolutely true that you aren't known for the good ones, you are known for the bad ones. Honestly, we would be better off if we aren't known at all when we leave here. That is the goal – to stay under the radar until you leave. "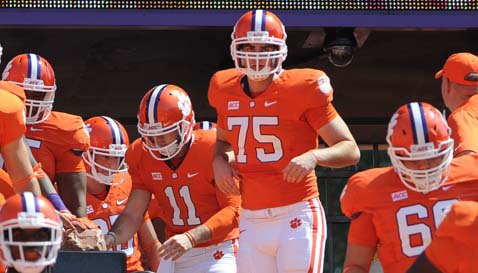 Clemson's coaches noticed Sobeski's contributions, however, and he earned a valuable scholarship after the 2011 season. Sobeski says he was caught by surprise when Clemson head coach Dabo Swinney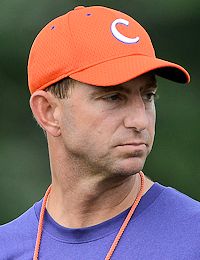 Dabo Swinney
Head Coach
View Full Profile called with the news.
"I had no idea. I was actually at work in Greenville, and when I got off work I had a voicemail from Coach Swinney," Sobeski said. "I was freaking out, trying to figure out what I had done wrong. He just asked me to give him a call back, and when I called him back he let me know that I would be on scholarship that fall. That is a voicemail that I will save for a while, and a conversation that I will never forget. College is not cheap, and it is a huge financial relief. While we [long snappers] may not get recognition from the fans, it lets me know the coaches appreciate it, and that means the world to me."
Playing for Hannah, and for all those that never got a chance to play
Sobeski realizes that in many ways, he is living out the dream that Hannah was never able to realize, and she is never far from his thoughts, even with his hectic schedule as a student and football player.
"There are definitely those moments that choke you up," he says. "She was one of the biggest Clemson fans there ever was, and I remember her going to Clemson games with her friends and how upset she would be if her parents' friends wanted to leave early if they wanted to beat traffic."
However, he is never closer to her memory and to her love for Clemson as he is in those last few minutes before kickoff.
"The one time that never fails to get me is when we are on the bus coming around the stadium, and we turn that final corner coming to the hill," he said. "You are just starting to see the people in the stands, and you just wish that she could be up there. Because you know, she would be your biggest fan, but she's not there. And then when you get to the bottom of the hill, and it's all over, I realize that I can't bring her back, but I can play this game in memory of her. Once that is over, I have to put those emotions behind me and focus on the game.
"I know she is watching. Although she isn't there physically, it is just special to be a part of something that she loved so much. And I feel that when I am at the top of the hill. Like I said, from the moment we round that last turn until we get to the bottom of the hill, I can't really think about anything else."
As a result, Sobeski plays the game and lives his life in a manner that he thinks would make Hannah proud. He also plays for everyone that never got a chance to run down the hill or wear the paw on a helmet in a big game.
"The opportunity to be a Tiger is something that she never got the opportunity to do. That is my drive," he said. "I do it for her, specifically, but it's also for everyone else in general that never got that chance. I just try to represent something that is bigger than myself. If you try and do it for yourself, you will never be able to put as much into it as when you do it for others or for more than just you. That is what drives me. I am blessed to have that opportunity. I am a walk-on, so what are the odds that I could be playing? I try to make the most of that experience because I have someone who was close to me that never got that chance."
Sobeski, whose younger brother Andrew is a sophomore at Clemson, said that going through the situation with Hannah has helped mold him into the man he is today.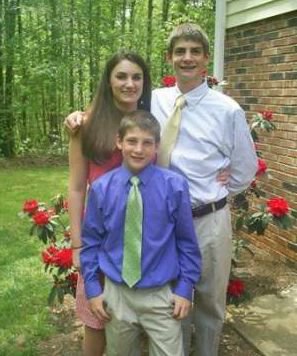 "It stinks that you have to go through hard times to learn things sometimes," he says, "but I am almost 22 years old, and she only got 18 years, so I am four years past that. When I look at myself, she deserved those four years more than I do. I step back every day and look at my life and think, 'If I died today, would I be proud of the life I've lived? Would she be proud?' I know my family was proud of the life she lived even though it was so short."
What does he think Hannah would do if she could watch her little brother?
"She would be the first one here, and enjoy the tailgate with my family," he says with a smile. "She would sit with her friends and say, 'That is my little brother.' "
Sobeski said that Hannah's outlook on life can help everyone.
"She was who she said she was. She was a fiery personality and she never gave up," he said. "She fought her cancer until the day she died, and she believed until her last breath that she was going to beat it. She did everything with a passion. She cared about others, and I guess that is one of the most important things that sticks with me. She wasn't focused on her own situation – she was focused on how her situation could help others. Even after she was diagnosed with cancer, it was all about how she could share her faith. It was about how she could go outside of her comfort zone to share her values and her integrity."
Michael and the interview
I want to thank Michael and his family for allowing this story to be told. I know it wasn't easy for him to sit in the WestZone last week and talk to me about this. I also lost an older sister, so Michael and I have that in common. It's not often that the people on both ends of an interview have tears in their eyes, but that was the case last week.
But this isn't meant to be a sad story, it's meant to be a story about how there can be good that can come out of tragedy. From everyone that I have talked to, everyone that knew Hannah was touched in a life-altering way by her attitude.
But I can't tell her story, it has told itself countless times over.
But if you are at Clemson's next home game, and you see No. 75 run out onto the field to perform the crucial but thankless job of long snapper, give an extra cheer for him. He wants to fly under the radar and not have anyone know his name when he leaves.
But Michael's story has already left a lasting imprint on Clemson University, and so has Michael the son, brother and student.
A story that tells itself, and deserves our cheers.
To learn more about Hannah Sobeski and Hannah's Hope Ministries visit www.hannahshopeministries.org