| | |
| --- | --- |
| Media Day News and Notes - Part Two | |
---
| | | |
| --- | --- | --- |
| Wednesday, July 17, 2013, 10:21 AM | | |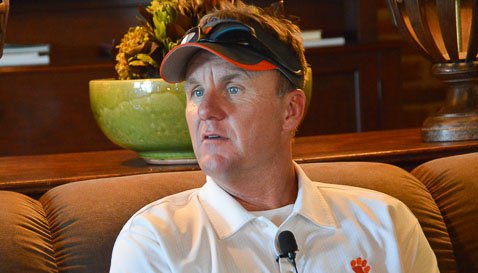 SUNSET- Selected notes and quotes from the second session with Clemson assistant coaches at head coach Dabo Swinney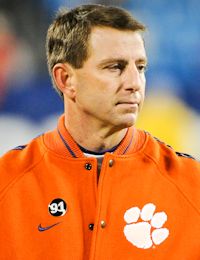 Dabo Swinney
Head Coach
View Full Profile 's media golf outing Tuesday at The Reserve.
Offensive coordinator Chad Morris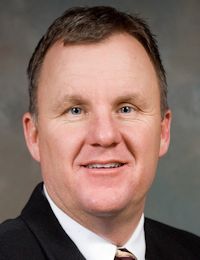 Chad Morris
Offensive Coordinator / QBs
View Full Profile
The running game needs to improve for the offense to improve
"We've got to be more efficient in running the ball," Morris said. "Last year we averaged 200 yards per game, but going back through our studies and looking at the games, we want to up that this year to a 226 mark as we start pushing toward this year."
Martavis Bryant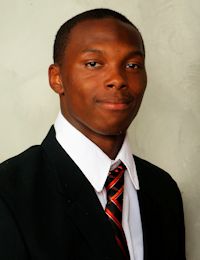 Martavis Bryant
Jr. Wide Receiver
#1 6-5, 200
Calhoun Falls, SC
View Full Profile 's improvement
"Talking to Tajh, he's been very impressive this summer," Morris said of Bryant. "He is working hard and we'll see how that goes. I think Martavis is a big guy that will definitely be counted on in the equation."
What to expect from the tight end position
"I think if you look at any of the positions, the loss of Sam Cooper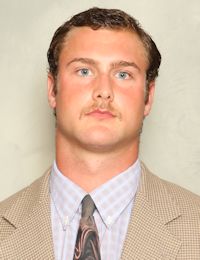 Sam Cooper
RS Jr. Tight End
#86 6-5, 250
Brentwood, TN
View Full Profile was a big hit," Morris said. "You've still got guys like Darrell Smith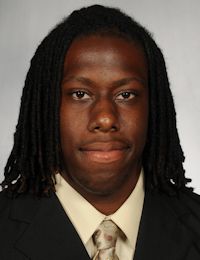 Darrell Smith
RS Sr. Fullback
#40 6-2, 250
Gadsden, AL
View Full Profile , Jordan Leggett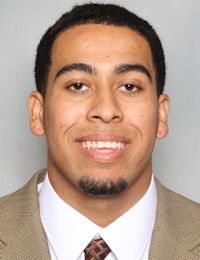 Jordan Leggett
Fr. Tight End
#16 6-6, 235
Navarre, FL
View Full Profile and Stanton Seckinger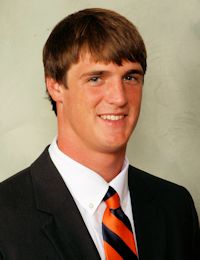 Stanton Seckinger
RS Jr. Tight End
#81 6-4, 210
Isle of Palms, SC
View Full Profile . I'm really excited about Stanton right now. He weighs about 230 or 232, which is up about 10 or 12 pounds from where he was in the spring. He tells me that he doesn't feel sluggish and that he feels great and feels lean. Jay Jay McCullough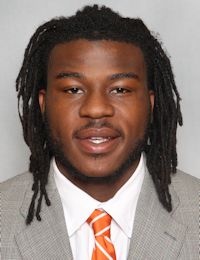 Jay Jay McCullough
RS Fr. Tight End
#89 6-3, 230
Fort Mill, SC
View Full Profile is a guy that had a decent spring. He didn't get to us until late and really missed fall camp and goes through spring ball which was his first time seeing a big install. We'll see what happens."
Running back by committee
"I'm excited about Hot Rod. He has had a really good summer in talking to our guys," Morris said. "He's really trying to develop himself into that leader role. I also think you're going to see Zac Brooks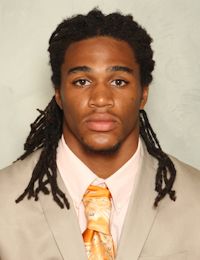 Zac Brooks
So. Running Back
#24 6-1, 185
Jonesboro, AR
View Full Profile step up. It's his time to show what he can do. D.J. Howard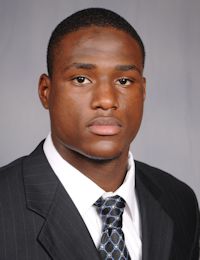 D.J. Howard
RS Jr. Running Back
#22 5-11, 195
Lincoln, AL
View Full Profile is another one. D.J.- we want to see D.J. look like the D.J. when we played Auburn at home two years ago. We haven't really seen that. He really wasn't healthy last year, but coming into the summer he's finally healthy. I think you're going to see one of these freshmen step into a pivotal role. Tyshon Dye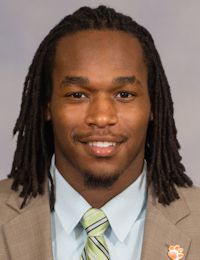 Tyshon Dye
Fr. Running Back
# 6-1, 210
Elberton, GA
View Full Profile is weighing in at 218 and is 6-0 tall and he is that bigger back that we need."
Chad Kelly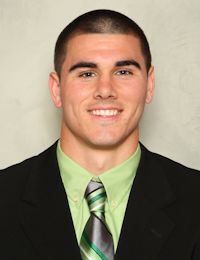 Chad Kelly
RS Fr. Quarterback
#11 6-2, 210
Buffalo, NY
View Full Profile coming off ACL injury
"I don't know all of the details, but I do know that he's been throwing and he's started running," Morris said. "As far as getting into his workouts and his footwork, he hasn't done any of that yet. It's just really hard to tell. His mentality is that he's going to be back and be back early, but you wouldn't expect anything else from Chad."
Wide receiver coach Jeff Scott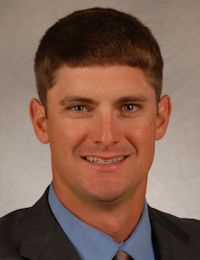 Jeff Scott
Assistant Coach / WRs / Recruiting Coordinator
View Full Profile
Germone Hoopper's progress
"Germone is a very talented player. I think like a lot of young players, he has to get some experience out there," Scott said of Hopper. "Obviously, he red-shirted last year, but we saw some bright things from him this spring. He's still not as consistent as we'd like, and he's got some things that he has to continue to work on. Through 29 practices in camp, he will have opportunities to show what he can do and earn playing time. He's a guy that we have high expectations for, but he has a lot of work to do to break the rotation with four rising juniors."
Defensive backs coach Mike Reed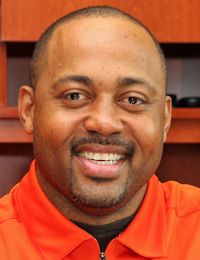 Mike Reed
Defensive Backs Coach
View Full Profile
On the field or in the box?
"I don't know. To tell you the truth, I'd like to be up top," Reed said. "First, I like to be able to see everything and two, we don't need two hyper people on the sideline. If you ever look at the game, you always see Coach Venables half way on the field, and you don't want me on the field because I've been known to do that. I don't want to get yelled out so just take me out."
Expectations of the secondary
"My expectations are that we should be the best in the country, the best in the conference," Reed said. "The question marks that people have for us should be erased. I want to dominate on all levels. I expect all of my guys to play. People always ask if I know who is going to red-shirt and who is going to play. No I don't, because I think all of them should be playing- in the secondary, on special teams, defense, somehow some way we have to contribute."

Tags: Clemson Football
,
Chad Kelly
,
Chad Morris
,
D.J. Howard
,
Darrell Smith
,
Jay Jay McCullough
,
Jeff Scott
,
Jordan Leggett
,
Martavis Bryant
,
Mike Reed
,
Sam Cooper
,
Stanton Seckinger
,
Tyshon Dye
,
Zac Brooks