| | |
| --- | --- |
| McNeal, McDowell and Parker have new outlooks | |
---
| | | |
| --- | --- | --- |
| Tuesday, August 16, 2011, 11:33 AM | | |
AUDIO: Bryce McNeal after practice audio
CLEMSON – They are the players that make up the backbone of winning football programs.
They push for a starting job, they want to start, but also understand their role is to be there when their name is called. And for linebacker Justin Parker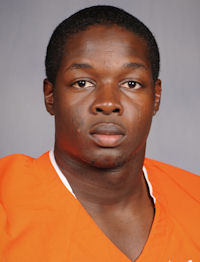 Justin Parker
Linebacker
#8 6-1, 225
Port Royal, SC
View Full Profile , wide receiver Bryce McNeal
Bryce McNeal
Wide Receiver
#11 6-1, 180
Minneapolis, MN
View Full Profile and running back Rod McDowell, this fall camp has been all about making sure the coaches know they want their name called.
McDowell rushed for 161 yards on 32 carries a season ago, but now has to compete with starter Andre Ellington
Andre Ellington
Running Back
#23 5-10, 190
Moncks Corner, SC
View Full Profile , true freshman Mike Bellamy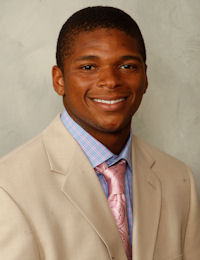 Mike Bellamy
Running Back
#5 5-10, 187
Nocatee, FL
View Full Profile and redshirt freshmen Demont Buice
Demont Buice
Running Back
#24 6-0, 220
Gadsden, AL
View Full Profile and D.J. Howard
D.J. Howard
Running Back
#22 5-11, 190
Lincoln, AL
View Full Profile for playing time.
No worries, he says.
"My mindset is to stay focused on my role and contribute to this great offense wherever I can," McDowell said Monday after practice. "This [fall camp] is my opportunity to show everybody I am still here and can contribute. I want to go in and make big plays when the opportunity is given."
McDowell broke off a 39-yard run during Saturday's scrimmage in Death Valley, and he said he wants to be the "home run guy" off of the Tiger bench.
"I want to hit that home run, that big play," he said. "For me, it is all about working hard in the film room and being ready when my chance comes. If I worry about the next man or what is going on, then I am not doing my job. I have to worry about myself, get in the film room and be ready to play when they call my number."
McNeal had 19 catches for 187 yards last season, but was in danger of "falling through the cracks" before he re-dedicated himself to the football team and he said that change occurred over the summer.
"Mindset. Focus. It's really not that I've just woken up and gotten better, I've just decided that I wanted to come out and work hard," McNeal said. "It really happened over the summer when we were out here in hundred degree heat together running snakes and 100's. I realized that I was being selfish over the spring, just coming out here and going through the motions.
"My teammates don't deserve that. I wanted to come out and be a part of the team. Some days I was just tired from class - taking 18 credit semesters. I was just saying, 'hey its long days, why come out and get a 100 when I can get an 80.' I realized that to really be successful as a team, they are going to need my help and everything that I can give. I just want to be there for my teammates."
Clemson signed five wide receivers in last February's recruiting class, but McNeal says he can't waste time worrying about whether he will play or not.
"I really haven't worried about the presence of the new guys," he said. "I worry about myself, and I've done that since I've been here. If I handle my business, I'll play. If I don't, then I won't play. Point blank. I just worry about myself. Obviously, I'm happy that they are here. We are going to continue to work hard and get better together. It's great to have numbers. We are all going out to make plays together."
McNeal said it was a conversation with the coaches that also changed his mindset.
"They told me- and didn't sugar coat things - that it was going to be a make or break year for me. If you fall in the cracks, then you fall in the cracks. I understood that. It's a business and nothing personal. I wasn't doing my job my first two years here. I showed flashes of what I can do, but I wasn't consistent. I had a conversation with my mother and dad and they said, 'it's time for me to step up'. I'm out here running hard with these guys over the summer, but when it comes to the field, I'm just laid back. I'm a quiet guy and don't talk that much. I just got in the mindset that I'm going to come out and work hard and bleed with these guys."
Parker was mainly limited to special teams duty last season, but did record nine tackles in 57 snaps. This past spring, the coaching staff praised Parker's work ethic and said the "light had come on" for the Beaufort native.
This fall, he has been getting reps at both the SAM [strongside] and MIKE [middle] linebacker spots, and he said Monday that he expects to be a main contributor this season.
"Last year, I was kind of out of it and wasn't used to the play calls," Parker said. "Now that I've seen it and have experience, I'm just trying to stick in there. After the season, the light really came on and I started to realize that I could help my team out. I sat down and told myself that I had to step it up. I watched film and me and the other guys worked our butts off over the summer. I recognize things a lot faster."
Parker said that the infusion of talent at the linebacker position has made the whole unit better, and he wants to be a part of something special with the group.
"We are all just working together as a team, as one corps," he said. "Everybody is getting together and helping the young guys to get better. We are all sticking together. Me, Corico [Hawkins], and Tig [Willard] are just trying to help the younger guys get better. While I'm still learning, I'm helping the younger guys and I'm teaching myself while I'm helping them out. If we don't know something, then we'll go ask the coaches. I feel like it's making us better. I'm just working hard, trying to get better every day, and listening to the older guys."